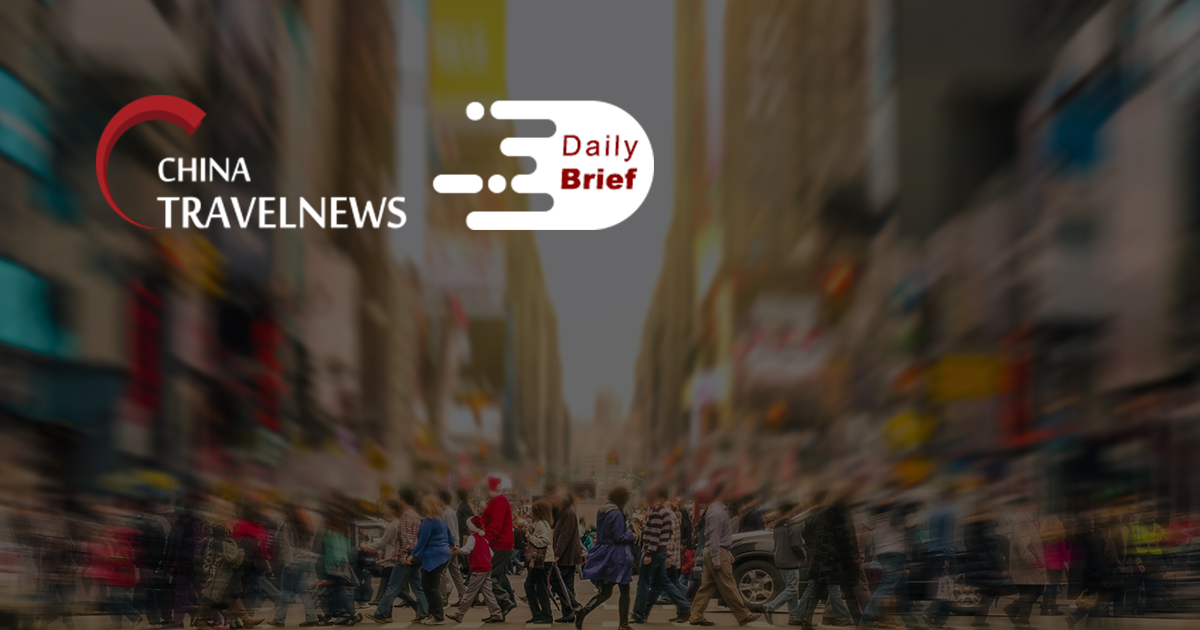 HNA Group chairman and CEO taken away by police
>> China's HNA Group, once one of the country's most acquisitive conglomerates, said on Friday that its chairman and its chief executive had been taken away by police due to suspected criminal offences. The company, which was placed in bankruptcy administration in February after its creditors filed a petition, said in a statement it had been notified by police that Chairman Chen Feng and CEO Tan Xiangdong had been taken. "The operations of HNA Group and its member companies are stable and orderly, and the bankruptcy and restructuring work is progressing smoothly according to the law," the company said.
Alibaba to invest in an online bus ticketing platform backed by Trip.com and Meituan
>> Best Science and Technology Co., Ltd, a Chengdu-based online bus ticket booking platform that has both Trip.com Group and Meituan as major shareholders, will receive RMB 150 million (USD 23.24 million) equity funding from a new strategic investor, Alibaba. According to Best's disclosure file issued on August 18 this year, Trip.com Group controls a 22.65% stake in Best, while Meituan owns a 18.87% stake through their respective subsidiaries.
Trip.com reports $100M net loss in Q2, domestic market sees strong recovery
>> Trip.com Group reported that its second-quarter net revenue increased by 86% year over year and 43% quarter over quarter, driven by the strong recovery momentum of the China domestic market. Staycation travel continues to serve as a major driver of domestic recovery with local hotel reservations growing nearly 80% versus pre-COVID period in 2019.
For the group's international business, chairman James Liang said during the conference call that overseas brands such as Skyscanner and Trip.com showed quick sequential improvements in recent weeks. CFO Cindy Wang revealed that Skyscanner is still suffering some losses, but the company now sees some pent-up and normalized travel demand, especially starting from Europe and US markets.
Shiji works with Amazon Web Services
>> Shiji Group announced on September 23 that, after working with multiple platforms, Shiji has selected Amazon Web Services (AWS) as the best solution to build out its hospitality technology platform.
Chinese traveler survey reveals increased wanderlust, with challenges and opportunities for destinations
>> China's travel sector records lower demand in booking numbers after recent Covid-19 cases, industry researchers have found. For the upcoming National Day holiday, the number of issued tickets for travel was down by over 60%, according to data provided by ForwardKeys. Issued tickets for travel from mainland China to Macau for the period from Sep 13 to Oct 31 declined by nearly 46% from pre-pandemic 2019 levels.
Three days after opening, Beijing Universal resort is already set to expand
>> Just three days after its official opening to much fanfare on Monday, the Universal Studio Beijing Resort is already set to expand significantly in coming years, local officials announced on Thursday, underscoring the vast popularity of the theme park in the Chinese market and massive spending power of Chinese consumers.
Shanghai to lead China's duty-free economy, boosting local luxury consumption
>> With global economies in turmoil and disarray, China is leading the tax-free movement with the city of Shanghai announcing plans to openly selling duty-free goods as part of a five-year economic plan. Luxury goods in China are on average 30 to 50 percent higher than in other metropolitan cities around the world due to high local taxes and duties.
China's casino crackdown part of bigger quest to transform Macau
>> To many investors, Macau's push to extend oversight over the world's largest gambling hub came as a shock, triggering a record selloff in casino shares. Unveiled in 2019, China's blueprint for the Greater Bay Area -- a region that includes Hong Kong and parts of southern China -- sees the former Portuguese colony departing from its decades-long identity as a casino Mecca to become a global leisure and tourism hub.
Railway trips near 35 million in China during holiday
>> Some 34.99 million railway passenger trips were made in China during the four-day travel rush for the Mid-Autumn Festival holiday, official data showed Wednesday.