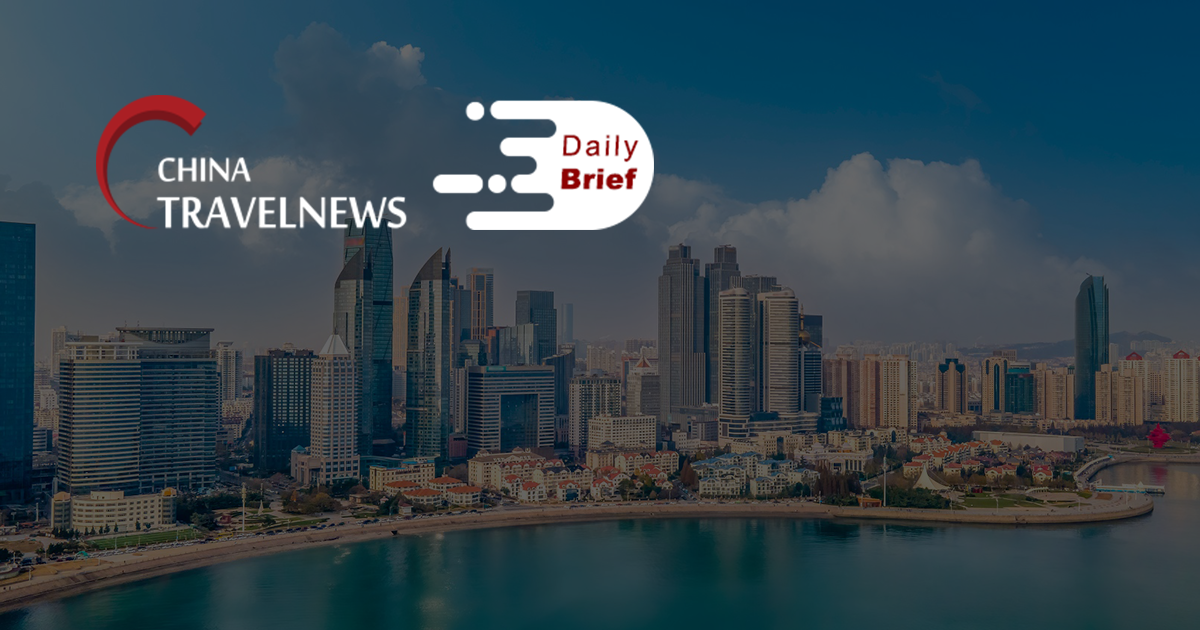 China keeps virus at bay at high cost ahead of Olympics
>> China's "zero tolerance" strategy of trying to isolate every case and stop transmission has helped keep the country where the virus first was detected in late 2019 largely free of disease. Foreign athletes are due to compete in the Winter Olympics that start Feb 4 in Beijing and the nearby city of Zhangjiakou, but the government has yet to say whether restrictions that prevent most foreigners from entering China will be relaxed to allow spectators in.
China's weak holiday spending shows impact of Covid controls
>> China's virus restrictions have disrupted another holiday spending period, worsening the growth outlook for the world's second-largest economy, which was already facing a slump in consumption. Travel over the three-day Mid-Autumn Festival holiday was at 87% of the level recorded during the same period in 2019. Demand for short-distance travel was higher this year than in 2019, as many local governments asked people not to cross provincial borders or go to areas classed as medium and high-risk for Covid-19, according to online travel agency Ctrip.
China's Delta outbreak slows in Fujian but National Day concerns remain
>> The fluctuating Covid-19 outbreak in China – with another 28 new local cases recorded by the end of Wednesday – is raising concerns the spread of the virus might disrupt next month's week-long National Day holidays. While the latest numbers were an improvement for Fujian, in the country's southeast – it had recorded more than double that amount over the weekend – half of its population is expected to travel during the "golden week" holiday which starts on October 1.
More tourists opt for travels closer to home, says report
>> China's online travel agency juggernaut Ctrip published a report Tuesday, saying that during the recent three-day Mid-Autumn Festival vacation, about 56% of its users booked travel plans within their province. Among this group of tourists, roughly 54% were born after the 1990s, the report shows.
Chinese schools discourage holiday travel amid COVID-19 surge
>> Schools in several cities are tightening measures to control the spread of COVID-19, with some canceling in-person classes and others prohibiting holiday travels amid local outbreaks that have affected many children. Schools across the country have been on guard following the recent outbreak in the eastern Fujian province, where dozens of children had contracted the virus.
Trip.com offers flight discount to students studying overseas
>> Travel agency Trip.com will offer students who will be studying aboard discounts on flight fare, free change and cancellation as well as free extra baggage starting Sep 23. The promotion which also offers longer ticket validity will run until December 31. Students only need to upload their student cards, International Student Identity Cards or admission letters issued by the universities to enjoy the offers.
Hong Kong's 'Come2hk' scheme to boost cross-border travel
>> Non-Hong Kong residents, traveling from Guangdong Province and Macao to Hong Kong, can now enjoy quarantine exemptions. All they will need is valid proof of a negative nucleic acid test, obtained within three days before arrival or on the day itself. This is thanks to a new travel scheme called, "Come2hk," that's being implemented in the Hong Kong Special Administrative Region (HKSAR).
Macau sees visitor numbers halved in August
>> Macau saw the number of visitors arriving in August fall 48.2% compared with July, negatively impacted by tighter border restrictions as a result of a family of four testing positive to COVID-19 during the first week of the month. Of the 369,467 visitors from mainland China, 74,049 or 20% arrived under the Individual Visit Scheme. Visitors from the nine Pearl River Delta cities in the Greater Bay Area totalled 226,453 with 65.0% of those coming from Zhuhai.
Boeing sees Chinese airlines buying 8,700 new aircraft by 2040
>> Boeing expects Chinese airlines will need 8,700 new aircraft for a total of $1.47 trillion by 2040, doubling the country's commercial fleet size as air travel booms. China's demand for wide-body aircraft is likely to account for 20% of global deliveries, according to the U.S. manufacturer's Commercial Market Outlook.
Air taxi startup Volocopter to sell 150 aircraft to China JV
>> German flying taxi startup Volocopter said it would sell 150 electric vertical take-off and landing (eVTOL) aircraft to its joint venture with a unit of Chinese automaker Zhejiang Geely Holding Group. China represents the "biggest single market opportunity" for the urban air mobility industry, said Florian Reuter, Volocopter's chief executive officer, in a statement.
Court approves $1.5 million settlement of Cathay Pacific data breach class action
>> In the recent decision McLean v. Cathay Pacific Airways Limited, the Supreme Court of British Columbia approved a settlement of a class action brought against Cathay Pacific for a data breach that occurred in 2018. Without admitting liability, Cathay Pacific will pay $1,550,000, according to the deal.
China's airlines actively expand 'red tourism' routes to meet growing demand
>> After celebrating the 100th anniversary of the Communist Party of China, Chinese airlines, including Air China and Southern Airlines continue to expand the aviation network for travelers seeking "red tourism" holidays.