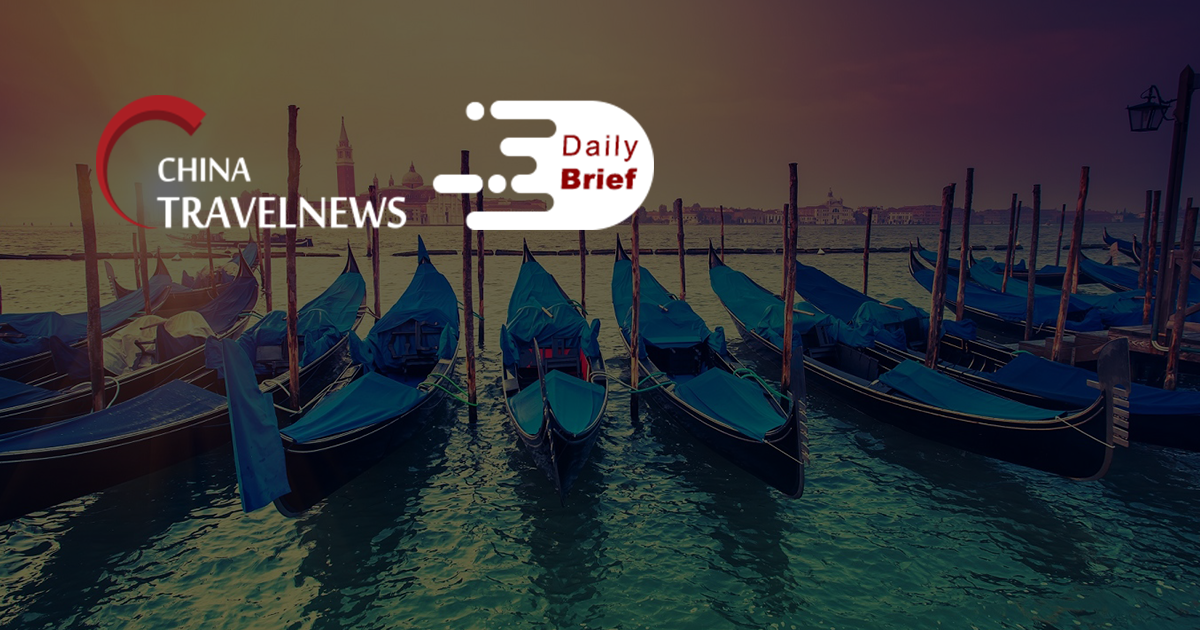 US to ease travel restriction for China, Europe and others in November
>> The United States will reopen to air passengers from China, India, Britain and many other European countries who have received Covid-19 vaccines in early November, the White House said Monday, rolling back tough pandemic-related travel restrictions that started early last year.
US hotel performance slips while China roars back to life
>> The world's two largest economies are sending mixed signals on travel demand, but hoteliers may be able to avoid the kind of Delta variant performance plummets some previously feared. China's hotel market saw strong recovery momentum in recent weeks following a Delta variant outbreak that sent more than half the country's provinces into another round of travel restrictions. The US, which had its own surge in cases several weeks later, saw a decline — albeit significantly slighter — in occupancy rates due to the country largely remaining open for domestic travel.
Universal Studios Beijing draws eager crowds
>> Universal Studios' Beijing resort opened its doors to the public on Monday, September 20 after a two-decade wait, including delays because of the COVID-19 pandemic. One Universal Studios employee told Reuters that visitor numbers were being capped at around 10,000 for Monday because of the pandemic but the park has the capacity for many more.
Chinese may be first in tourism revival: Cambodian Prime Minister
>> Cambodia's tourism industry is gearing up to roll out the red carpet for Chinese travelers after Prime Minister Hun Sen on September 17 indicated that the Kingdom could soon throw open its doors to international holidaymakers vaccinated against Covid-19 – starting with guests from China.
China domestic travel during Mid Autumn Festival recovers to 87% of 2019 levels
>> A total of 88.16 million domestic tourist trips were made nationwide during this year's Mid-Autumn Festival holidays, equivalent to 87.2% of the 2019 level, according to statistics from the Ministry of Culture and Tourism on Tuesday.
China sees 88,000 new short-term rental enterprises registered in three years
>> Corporate information platform Qichacha's data showed that China currently has about 117,000 registered enterprises operating short-term rental businesses. A total of 88,000 newly-registered short-term rental enterprises emerged during 2018-2020, accounting for over 79% of the total number in the past decade. The number surged by 157.4% year over year in 2018, and reached a record high in 2020, when 34,000 were added, up by 3.6% year-on-year.
China Eastern new subsidiary in Hainan for network expansion
>> China Eastern Airlines has opened a new branch in Hainan Island. The China Eastern Airlines Hainan will deploy the capacity of up to 50 aircraft to the new location, including Haikou Meilan International (HAK), Qionghai Bo'ao (BAR), and Sanya Phoenix International (SYX), and future Danzhou Airport.
HNA to be broken into four independent units as Chinese conglomerate's restructuring enters final stretch
>> HNA Group, one of China's largest global asset buyers spawned from the country's largest privately-owned airline, will be divided into four parts - aviation, airport, financial and commercial - with each unit operating independently, according to a restructuring blueprint unveiled over the weekend.
Cathay Pacific unveils gloomy forecast
>> Cathay Pacific is celebrating its 75th anniversary while facing its biggest challenge at the same time. The Hong Kong-based carrier announced its traffic figure for August, when it carried 135,353 passengers, an increase of 278.4% compared to August 2020, but a 95.3% decrease from August 2019. The airline now expects to maintain similar passenger capacity levels to last month for the remainder of the year.
Royal Caribbean delays Hong Kong launch of 'cruises to nowhere'
>> Royal Caribbean's launch of "cruises to nowhere" from Hong Kong has been delayed. Due to start on October 5, it has been pushed back to October 14. The delay is because Hong Kong has tightened some restrictions for foreign travellers making it difficult for some crew members to get to the ship from overseas.