ChinaTravelNews, Jerry Tang - Three months after it skipped a debt payment in the summer, business travel giant CWT announced on September 15 that it has now reached a financial restructuring deal with investors, as the industry recovery gains more momentum.
The company has reached a restructuring agreement with the support of over 90% of CWT's debt holders, as well as equity holders. The agreement will give the company USD 350 million of new equity capital, reduce CWT's debt by almost USD 900 million and position the company with long-term liquidity.
CWT will be implementing this transaction over the next few weeks, with a final implementation later this year.
Michelle McKinney Frymire, CEO of CWT, talked to ChinaTravelNews recently in an exclusive conversation about the company's plan to advance its strategy and business momentum.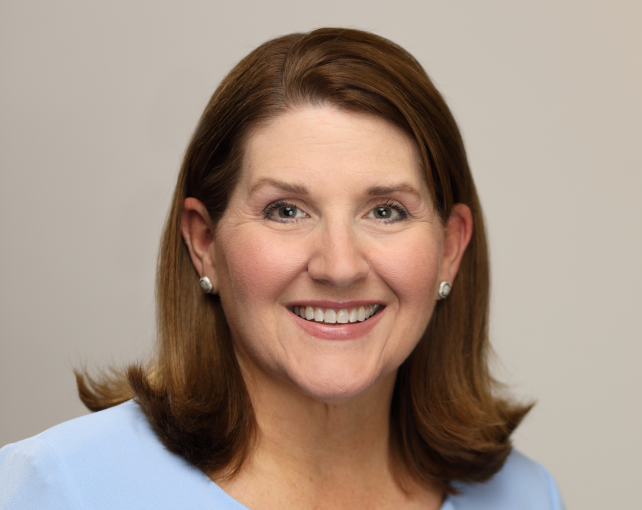 "We are extremely excited about how it positions CWT to accelerate our investment in the strategies including innovation, product and service development, as well as continuing to invest in the successful JV (joint venture) in China, where we continue to bring clients onto our industry-leading platform," Ms. McKinney Frymire shared.
China is leading the recovery
CWT partnered with China Air Service in 2003 to form CWT China, a Beijing-based joint venture unit. The China unit has been in operation for 18 years. American Express Global Business Travel, one of CWT's major competitors, teamed up with state-owned travel giant China International Travel Service to expand its services in the country.
For years, China's corporate travel sector has remained highly fragmented with many global and local players. Even the biggest local player, the Ctrip Corporate Travel under Trip.com Group, holds roughly just 10% of the market share before COVID-19 took place.
In 2020, global business travel spending (BTS) dropped 51.5% while China BTS fell 38%, according to data from the Global Business Travel Association.
As China brings COVID-19 under control, domestic business travel has gradually returned to normal. Ms. McKinney Frymire said the company has seen a stronger market recovery in China than in most other parts of the world.
"China's business travel recovery has definitely been leading around the world, and we have actually seen a number of weeks where our travel volumes in China have already exceeded 2019 pre-pandemic levels," she mentioned.
The company's flagship product "myCWT", an omnichannel, open API-based platform aiming at creating a seamless business travel booking and management experience, was launched in China earlier this year.
Eight months after the launch, Ms. McKinney Frymire told ChinaTravelNews that the program has received enthusiastic responses from clients in the Chinese market.
"We continue to get great feedback from clients who are moving onto the platform, and strong interest from new clients who like the way that we have oriented our product to meet the needs of the China market, one of the most important business travel markets in the world."
Looking at the bigger picture, Ms. McKinney Frymire said CWT sees strong recovery happening globally, though it is different country by country.
"This summer, we've seen strong recovery in the US taking place at a more accelerated case. Another European country with stronger recovery has been France where the reliance on local rail travel has helped drive some recovery," she added that it's very much tied to the level of vaccination in certain parts of the world.
Scale matters in face of new challengers
The industry is constantly evolving with emerging startups offering new services.
TripActions, one of the fastest-growing business travel and spend management platforms, closed its Series E funding round in January this year securing USD 155 million, with a valuation of USD 5 billion. Hybrid event management platform Hopin raised USD 450 million in Series D round in August this year following the company's USD 400 million Series C round just five months earlier.
But Ms. McKinney Frymire is confident that CWT's global scale and service capabilities ensure the company can differentiate itself from the fledgling startups. Before the pandemic, the company handled around 100 meetings and events daily and corresponded with about 60,000 travelers, according to its website.
"The differentiator is that we truly can provide the people plus technology globally for our clients in 145 countries. Something that some of the startup competitors simply can't come anywhere close to doing."
Admitting that competition is healthy for all industries, she believed that the company's "people plus technology" strategy will position CWT positively to move forward.
Full recovery takes time, and it will happen
When asked about her view on Bill Gates' prediction that more than half of corporate travel will disappear after the pandemic, Ms. McKinney Frymire replied that still she believes in the resilience of the business.
"It won't look the same in every industry. Some industries will probably have lower travel. They've learned to operate differently, and they want to invest that spending in other parts of their business." She added, "However, I have at least as many, if not more clients, telling me they're going to travel even more post-pandemic. They have talent and employees all over the world that they want to bring together and they want to spend more time with their clients."
Ms. McKinney Frymire said the company has taken significant steps to optimize its cost structure so that it can be as profitable as it were pre-pandemic, at volumes below pre-pandemic levels.
"What I know about business travel, having worked around this industry for thirty years, is that it is an incredibly resilient business." She agreed that the world itself is changed by the pandemic, but there is still something that people realize - the value of connecting face to face. There's a desire for people to reconnect in person.
"We expect that recovery fully around the globe will take time. We're prepared," she said.