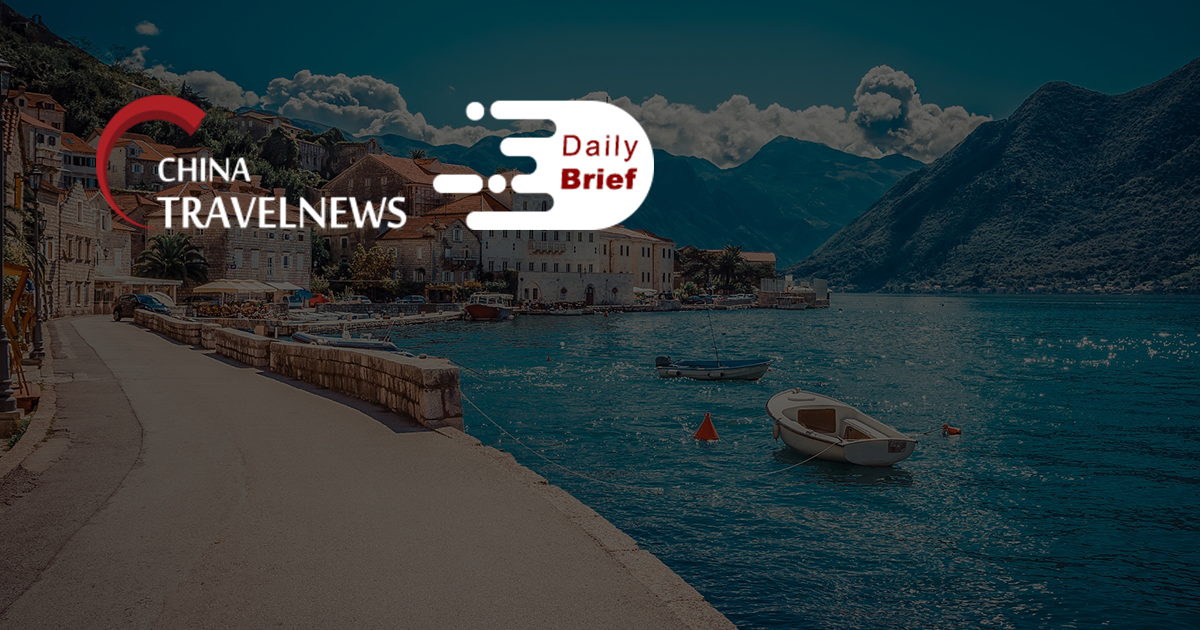 China hotel market sentiment rallies
>> The outbreak of the Covid-19 in early 2020 caused China's domestic hotel performance to experience a precipitous decline, but as the domestic conditions stabilized and the vaccination rate against coronavirus increased significantly, the impact of the pandemic is steadily diminishing, according to a hotel market sentiment survey by Horwath HTL.
Fosun Tourism opens new hotel in Greece
>> Fosun Tourism announced the opening of a new hotel in Greece - Casa Cook on the island of Samos. The new boutique hotel, located near the historic village of Pythagorio, has 128 rooms exclusively for adults and will open in May 2022. Four new hotels under the brand Casa Cook have been opened in Greece this year by Fosun Tourism.
Tickets to Universal Beijing Resort's opening day sold out in one minute
>> Tickets to the new Universal Beijing Resort were sold out within one minute of release prior to its official opening date on September 20, travel operators said on Tuesday. Admission to the theme park and rooms at its two accompanying hotels opened for reservation on September 14. At midnight, no tickets were available within a single minute for the opening date, and ticketing orders for the amusement park exceeded 10,000 within three minutes, Shanghai-based online travel operator Trip.com said.
Universal Beijing off to a good start amid cold ties
>> Chinese social media platforms were flooded with posts and photos of the lucky visitors to the Universal Beijing Resort theme park during its trial opening starting September 1. There has been no public backlash toward the park, which is contrary to the "pervading anti-US nationalism" in China portrayed by Western media.
China advises against overseas travel during national holidays
>> China's aviation regulator advised against international travel during national holidays later this month and in October due to coronavirus outbreaks overseas and the low volume of international flights. Still, CAAC said domestic air traffic will increase in October from summer. Public holidays are looming, with Mid-Autumn Festival from Sep 19 to 21 followed by the National Day break from Oct 1 to 7.
China rushes to contain 'school centered' Delta outbreak before major holiday season
>> Chinese authorities are rushing to contain a widening Delta variant outbreak in the southern province of Fujian ahead of a major upcoming national holiday, when hundreds of millions of people are expected to travel across the country -- creating a window for the highly infectious variant to spread far and wide.
China's passenger travel plunged by 51% in August amid Covid-19 resurgence
>> Passenger travel in China plunged 51.5% in August from a year earlier to 22.4 million trips amid a Covid-19 resurgence, state-run Xinhua News Agency reported, citing the Civil Aviation Administration of China. The number of trips was only about 36.6% of the number recorded in August 2019, the CAAC said, before data became distorted by the impact of the pandemic.
Regulator to support airlines after double-digit decline in August
>> The Civil Aviation Administration of China said it will offer various supports for domestic airlines to help them recover from the COVID-19 pandemic, including lifting restrictions on cargo flights, following a double-digit decline in passenger and cargo volume in August, an official said on Tuesday.
Air Canada reroutes Hong Kong flights via Seoul to avoid flight ban
>> Air Canada has decided to re-route its Hong Kong-bound flights via the South Korean capital of Seoul. The decision comes after some of the airline's crew have had to quarantine in Hong Kong following a reported positive coronavirus test. Such action may see the carrier avoid a flight ban in Hong Kong, which other airlines have already been subjected to.
Macau casinos see $14 billion wipeout as China tightens control
>> Macau's top gaming stocks lost a record $14 billion in combined market value on Wednesday after officials said they would change casino regulations to tighten restrictions on operators, including appointing government representatives to "supervise" companies in the world's biggest gaming hub.