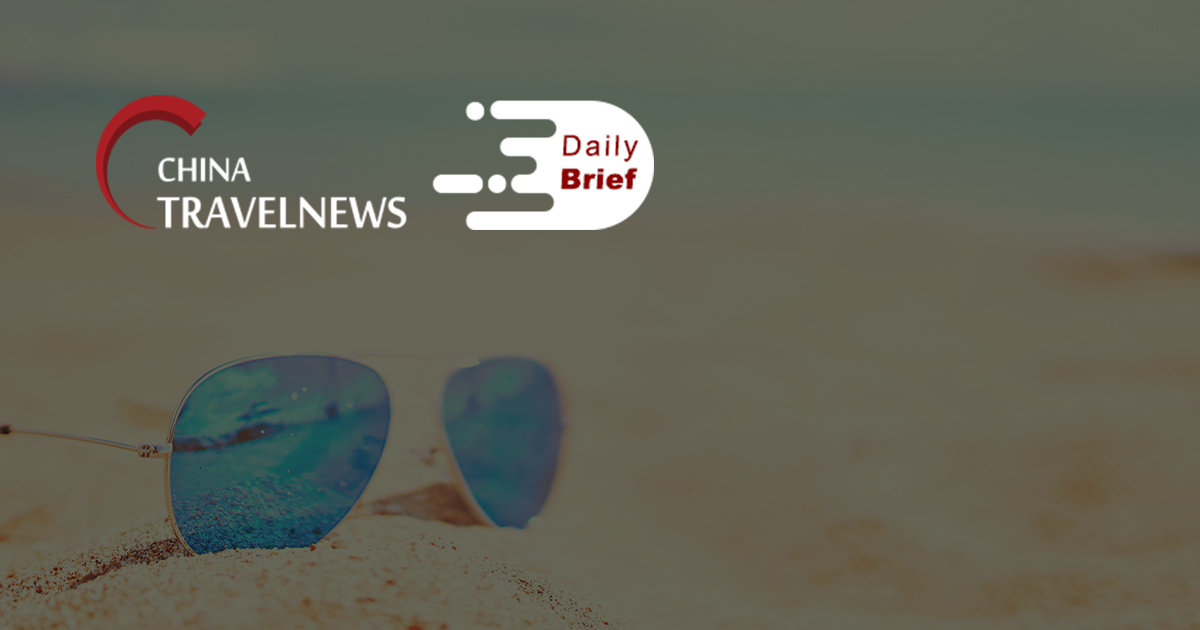 Latest infections in eastern China unlikely to affect travel in national holidays
>> China's sneaker manufacturing hub, the city of Putian in East China's Fujian Province, registered 64 new locally transmitted COVID-19 infections in the last two days - the latest outbreak in China that has cast a shadow over the upcoming national holidays. But epidemic experts believe the fresh outbreak will not affect the general tourism market ahead of the Mid-Autumn Festival and the October 1 National Day holidays as the resurgence is so far confined to Putian and the adjacent city of Quanzhou.
HNA secures aviation investors in key step of state restructuring
>> China's HNA Group secured strategic investors for its airline and airport businesses, a key step in the once high-flying conglomerate's state-run reorganization and bid to move beyond its debt woes. The administrators of HNA's debt restructuring program have decided to bring in Liaoning Fangda Group Industrial as the strategic investor for the airline business and Hainan Development for the airport unit.
Flights canceled for Shanghai ahead of Typhoon Chanthu
>> All flights after 11:00 am will be canceled at Shanghai's Pudong International Airport on Monday because of Typhoon Chanthu. Hongqiao International Airport will cancel all arriving and departing flights after 3:00 pm, the Shanghai Airport Authority announced on Sunday night. The takeoff and landing capacity of the two airports will be largely reduced after midnight Monday. Some 80% of passenger flights will be canceled on Monday, the airport authority said.
Cathay Pacific to close London pilot base
>> Cathay Pacific has confirmed plans to close its London pilot base, and will review its remaining overseas pilot bases in the US. It has not been disclosed how many pilots will be affected by the decision, but Bloomberg reports that pilots will be offered the option of relocating to Hong Kong or taking redundancy.
Greater Bay Airlines delays launch to 2022
>> The Greater Bay Airlines is looking to launch within the first quarter of 2022, confirmed CEO Algernon Yau in an interview with the South China Morning Post. The delay occurs due to "process and procedure" holding back operations.
Cruise companies planning to come back for international trips
>> With inland cruise tours gaining popularity among Chinese tourists under COVID-19, international cruise operators are planning a gradual return to sailing. Cruise operators such as Century Cruises and Chongqing Damei Three Gorges Cruises, which operate several ships on the Yangtze River, have recently resumed services. Royal Caribbean China announced earlier that it plans to launch a new deluxe cruise liner, Wonder of the Seas, in Shanghai in 2022, eying the resumption of service in the Chinese market.
Wyndham expands in China
>> Microtel by Wyndham, a chain of more than 340 hotels across North America, Mexico, the Philippines, reported that it is set to open 20 new hotels in key cities and emerging locations in China by the end of 2022. Microtel by Wyndham debuted in China as a mid-scale brand in late 2019 and has since grown to a collection of six hotels in the country.
China's Guizhou province to boost tourism with ticket-price discount
>> Authorities in Southwest China's Guizhou province will give tourists discounts on ticket prices for scenic spots, as part of a move to promote tourism this autumn and winter.
Didi's shares dive as China steps up oversight of ride-hailers
>> Shares of Chinese ride-hailing giant Didi Chuxing tumbled after China's transport ministry said it will tighten supervision of the sector. The ministry urged ride-hailing platforms to comply with the new regulations, which include disclosing the compliance ratio of cars and drivers on the platform on a regular basis, and ending the practice of penetration pricing.