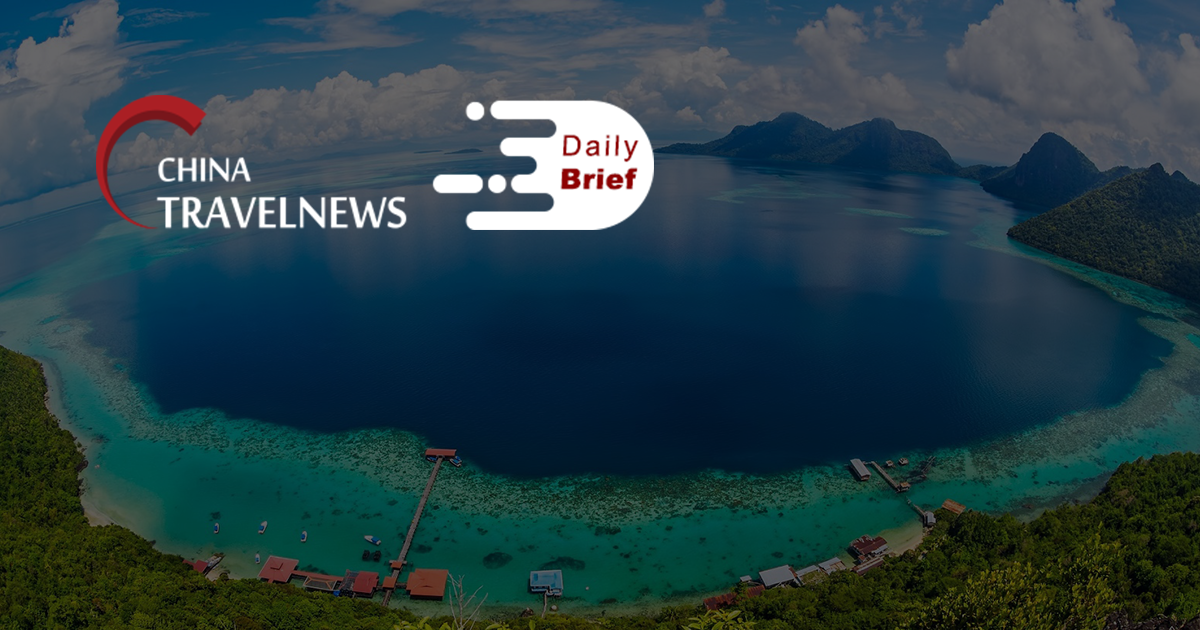 Capital sees peak travel booking ahead of Universal Beijing Resort's opening
>> Beijing will become the most popular tourism destination during the Chinese traditional holiday Mid-Autumn Festival as the Universal Beijing Resort plans to officially open for visitors on September 20. Online platform Qunar's search volume for flight to Beijing surpassed 11 times in 30 minutes compare to the same period of last week as the resort announced its opening.
China to build an international leisure travel island in closer Guangdong-Macao tie-up
>> China has issued a general plan for building a Guangdong-Macao in-depth cooperation zone in Hengqin in China's southern city Zhuhai. The plan proposes to turn Hengqin into an international leisure travel island, and grow Macao into a global tourism hub.
Hong Kong-Zhuhai-Macao buses increase to 10 daily departures for Come2hk scheme
>> HZM Bus announced they will increase the buses from Zhuhai to Shenzhen to 10 departures next Wednesday to match with the "Come2hk" quarantine-free scheme. The "Come2hk" scheme for mainlanders to travel to the SAR will commence next Wednesday.
Hong Kong launches "West Kowloon" for promoting art and culture tourism
>> The Hong Kong Tourism Board launched a West Kowloon neighbourhood promotion, after featuring popular promotions Old Town Central and Sham Shui Po Every Bit Local in the Hong Kong Neighbourhoods campaign. Executive Director Mr Dane Cheng said that experiential tourism is a rising and inspiring trend, particularly where it blends arts and culture with authentic local life.
Malaysian Prime Minister calls for ASEAN-China travel bubble
>> Malaysian Prime Minister Ismail Sabri Yaakob said collaboration between ASEAN and China can be further boosted by intensifying open trade and investment, strengthening the Regional Comprehensive Economic Partnership (RCEP) and focusing on cross-border "travel bubble".
Pakistan expresses concerns of students unable to travel to China
>> Pakistan's Higher Education Commission held a meeting to address concerns of Pakistani students unable to travel for resumption of their studies in China. At present, China has strict travel restrictions for countries with incidence of COVID-19 Delta variant.
August results for Sands China hurt by travel restrictions
>> Casino operator Sands China announced that its net loss for August almost doubled month-on-month to hit $125 million as a direct result of the implementation of new coronavirus-related border restrictions. The prevalence of mainland Chinese tourists within its venues only began to come back from late last month.
CDFG capitalizes on luxury market growth in Hainan
>> As China continues to monitor infection rates closely and implements appropriate measures to control the pandemic, China Duty Free Group president Charles Chen confirms that the company will hold another 'Watches and Wonders' event in Sanya this year, allowing the company to take full advantage of the strong growth momentum for the luxury market in Hainan.
Skyscanner names former eBay executive as CFO
>> Skyscanner has appointed former eBay executive Laurence Tracol as the travel metasearch giant's CFO. Tracol joined Skyscanner as VP of Finance in September 2020. Before Tracol takes over as the company's CFO, Kris Beyens, another former eBay executive, had served as both CFO and COO of Skyscanner.
Sino-Swiss hospitality program welcomes first batch of students
>> The first batch of students attending the College of Shanghai Lausanne Hospitality Management, a collaboration between Shanghai Business School and Switzerland's Hotel School of Lausanne, had their first lesson on Wednesday at the J Hotel in Shanghai Tower. The China-foreign education joint program has been set up to introduce to Shanghai the resources and strengths of the oldest hospitality business and hotel management school in Lausanne.
Ctrip CAST aded to DerbySoft Marketing Solutions
>> Marketing Services by DerbySoft announced the addition of Ctrip CAST to its marketing solutions. The addition of the new CAST engine enables hotels to run sponsored ads on the hotel listing page as well as other native recommendation advertising placements across China's largest online travel company encompassing Ctrip, Trip.com, qunar.com and LY.com. CAST ensures that members will have the top positions on over ten Ctrip channels.
Deutsche Hospitality to debut in Italy
>> Deutsche Hospitality, Shanghai-headquartered Huazhu Group's German subsidiary, will launch IntercityHotel Rome Tiburtina, its first hotel in the Italian capital in 2024. The project is being realised in conjunction with Progretto Tiburtina S.R.L., a subsidiary of MTK Group AG, with which Deutsche Hospitality has already successfully collaborated on the recently opened Jaz in the City Vienna.