ChinaTravelNews, Jerry Tang - Being a global company means maintaining a worldwide presence across different markets and an appetite to invest overseas despite challenges and risks.
For European and American online travel companies, betting on the Asian markets now entails withstanding more uncertainty, as travel activities in the region are still recovering very slowly. Yet with a collective population of more than 4.6 billion, or 59.76% of the world's total, the Asia Pacific markets' future opportunities are just too big to ignore.
Global travel giants don't appear to have lost interest in market expansion. The Expedia Group has recently teamed up with Shiji Distribution Solutions for its first strategic SaaS partnership in China, while Booking.com unveiled a Booking Explorers campaign to reignite travel inspiration in the Asia Pacific region.
To double down on these markets, Booking.com appointed Laura Houldsworth as its Managing Director & Vice President of Asia Pacific in June. With more than 15 years of experience managing multicultural teams in the APAC region and having worked for major corporate travel companies like SAP Concur and BCD Travel, Ms. Houldsworth is keenly aware of the disparity in travel recovery among different continents.
"In Asia Pacific, we are geographically challenged when it comes to even intra-region travel, more so than our European and American counterparts." However, she believes the company is best positioned to lead the recovery. "As travel begins its long road to recovery, we remain committed to helping our partners drive as much demand to them as possible."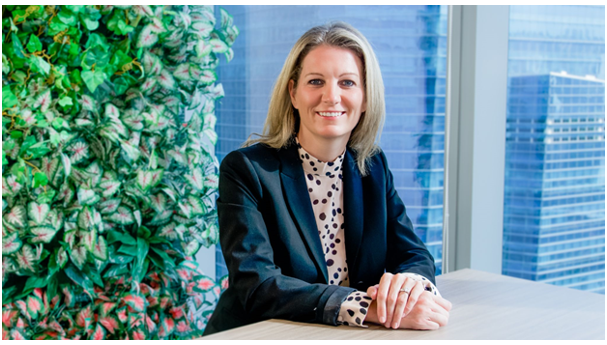 The China and Asia Pacific stories
Ms. Houldsworth pointed out that China continues to navigate its next phase of recovery with domestic travel on the rise. Data from the China Tourism Academy show that Chinese people made 2.36 billion domestic trips in the first half of 2021, up by 153% from the same period in 2020 and at 77% of the 2019 level.
But that doesn't resonate exactly with Booking.com's biggest strength in global accommodation and travel inventories catering to cross-border travel, as long as China remains largely shut to international travel. The Amsterdam-based online travel platform may have to wait till international travel reopens in the country to expedite its regional recovery.
For the past year, COVID-19 dealt a major blow to all global travel businesses. Trip.com Group's annual revenue declined by nearly half in 2020. Airbnb reported a 37% drop in gross booking value last year. Meanwhile, Booking Holdings said room nights in 2020 decreased by 58% compared to 2019, with fewer accommodation properties under flagship brand Booking.com which announced to lay off 25% of its global workforce last year. But this year, it is encouraging to see Booking Holdings' revenues come in at USD 2.2 billion in Q2, up from just USD 630 million in the same period of 2020.
As business in Europe and America gradually returns to normal, Booking Holdings' global accommodation average daily rates (ADRs) rose in the second quarter of 2021 at an unspecified rate compared to the same quarter of 2019. The company said this was driven primarily by stronger room night performance in North America, which is a high ADR region, and offset by weaker performance in Asia, which is a lower ADR region.
Globally, Q2 room nights of Booking Holdings also rose sequentially 59% versus Q1, though David Goulden, CFO of Booking Holdings, mentioned in the company's second-quarter earnings call that room night growth in Asia Pacific was slower in Q2 than Q1, due to the increase in COVID outbreaks and related travel restrictions. Moving forward, Asia Pacific will still be a region to watch in terms of travel recovery once vaccination rates ramp up and travel restrictions ease.
China, the world's second-largest economy, remains an important and strategic market for Booking.com, according to Ms. Houldsworth. The company said it would continue to spearhead efforts to drive the brand and business, as well as foster stronger partnerships with key local players in the industry.
Partnerships for Connected Trip
Local partnerships play an important role for global companies to expand in markets, either through financial investments or operational deals. But recent regulations on Chinese internet companies have made global investors re-evaluate the associated risk factors.
Booking Holdings has invested in major Chinese digital services such as Trip.com Group, Meituan and Didi Chuxing in recent years. The company said in its second-quarter financial report this year that these investments may face risks due to local authorities' intensified regulations and scrutiny on foreign investments.
Ms. Houldsworth stressed that Booking.com always complies with local law and requirements, and requires its partners to strictly comply with these local legal requirements as well. "We ultimately believe that clear legislation for all players in the industry is the best way to ensure a positive outcome for all of us and local economies," she added.
Apart from its equity investments in Chinese internet companies, Booking Holdings is also teaming up with cross-industry giants like Huawei and China Eastern Airlines. Ms. Houldsworth said the goal is to enhance the one-stop travel experience for Chinese consumers.
The "Connected Trip" initiative introduced by group CEO Glenn Fogel remains the company's strategic focus. To that end, Booking.com is also working with sister brands, specifically Agoda in terms of Asia, to maximize efficiencies in service. "We have combined strengths in strategic partnerships across Booking Holdings to improve operational efficiencies, leveraging the complementary nature of our offerings to drive greater value for our partners."
In the tours and activities sector, Booking.com has partnered with Viator and Musement, matching these platforms' experiences inventory with Booking.com's global audience of travelers. Ms. Houldsworth sees great potential in this sector for Booking.com, citing the company's Future of Travel 2021 study, which reveals that 70% of Chinese travelers will seek out more rural, off-the-beaten-track experiences to immerse themselves in the outdoors.
Booking.com has also launched its fintech unit with employees based in Amsterdam and Shanghai. Ms. Houldsworth noted that the vision behind this new business unit is to further remove financial friction from the travel process, making buying and selling travel-related products and services truly easier for everyone.
For example, a traveler from China can start paying for his/her holiday home in South Africa by installment several months in advance, while the small business owner in Stellenbosch that the traveler transacts with gets the full deposit paid at the time of booking, direct to its bank account, at optimized currency exchange and with built-in insurance for both the buyer and the seller.
"Our mission is to make it easier for anyone anywhere in the world to do business with the Booking.com platform when and how they want," she said.