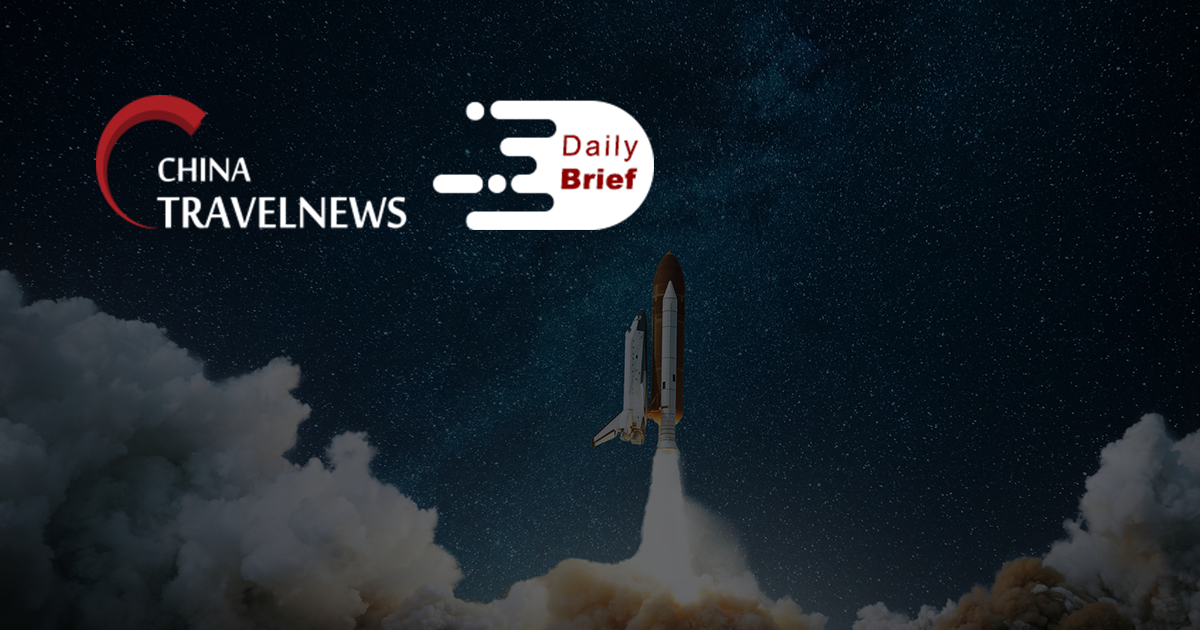 Tourism and hospitality sectors in China remain bullish despite Covid
>> China's travel and hospitality industries are still optimistic about business recovery even after surges in Covid-19 cases in the summer. Fosun Tourism Group chairman Jim Qian said the group's overseas resorts remained closed till June. But with more upcoming holidays for the rest of the year, many tourism enterprises are forging on with expansion in China. Mr. Qian believed business in the second half of the year will see significant improvements.
Greater Bay Airlines' hopes for 2021 launch dashed by hearing set for late December
>> Hong Kong air authorities will hold a private inquiry in late December into Greater Bay Airlines' bid to become the city's newest carrier, according to a South China Morning Post report citing two sources, a major delay that will derail the fledgling company's hopes for a 2021 fourth-quarter launch.
Hong Kong completes third runway as Covid-19 pandemic keeps city isolated
>> The Airport Authority Hong Kong said its Three-runway System project has achieved a major milestone with the completion of pavement works on the 3,800-meter-long and 60-meter-wide Third Runway. The new runway is set to commission in 2022. Meanwhile, the expansion of Terminal 2 (T2), the construction of T2 Concourse, a new automated people mover system and a high-speed baggage handling system will be completed in 2024 on schedule.
Hongqiao Airport acquisition could slash DF&TR share to less than 30%
>> Shanghai Pudong International Airport's (PVG) plan to acquire 100% of the shares in Shanghai Hongqiao International Airport (SHA) has possible implications for duty free & travel retail revenues. Bloomberg Intelligence analyst Denise Wong suggested the move could reduce the contribution of duty free sales to under 30% of Pudong Airport's total revenue mix – down from 50% in 2019 – when traffic eventually recovers.
WeTrade partners with ticket agents of Universal Studio Beijing
>> WeTrade Group said it has signed a partnership agreement with a number of ticket agents of the Universal Studio Beijing Resort. According to the agreement, Wetrade will apply its pioneering SAAS technical system to the Universal Studio ticket distribution and provide a full set of ticket solution for tourism and hospitality partners.
Beijing tops list of travel destinations for Mid-Autumn holiday
>> China's domestic tourism market is recovering steadily with the resumption of inter-provincial group tours and airline plus accommodation packages in many cities. Beijing is forecast to be the "hottest" tourist destination during the upcoming Mid-Autumn Festival holiday, Trip.com said on Tuesday.
Huazhu president: new signings hit a record high in H1
>> Huazhu Group's new signings hit a record high in the first half of 2021, crossing the 1500-mark and increasing by nearly 50% year-over-year. Huazhu's president Mr. Hui Jin said the company has already penetrated into over 1,000 cities as of June, including both hotels in operation and the pipeline (added around 200 cities compared to the same period of last year).
Chinese ride-hailing platform Caocao raises $589 million
>> Caocao Chuxing, the ride-hailing arm of Chinese automaker Geely, announced the completion of Round B financing worth RMB 3.8 billion (USD 589 million). The proceeds will be used for the improvement of services for drivers and passengers, as well as the R&D and application of new technologies.