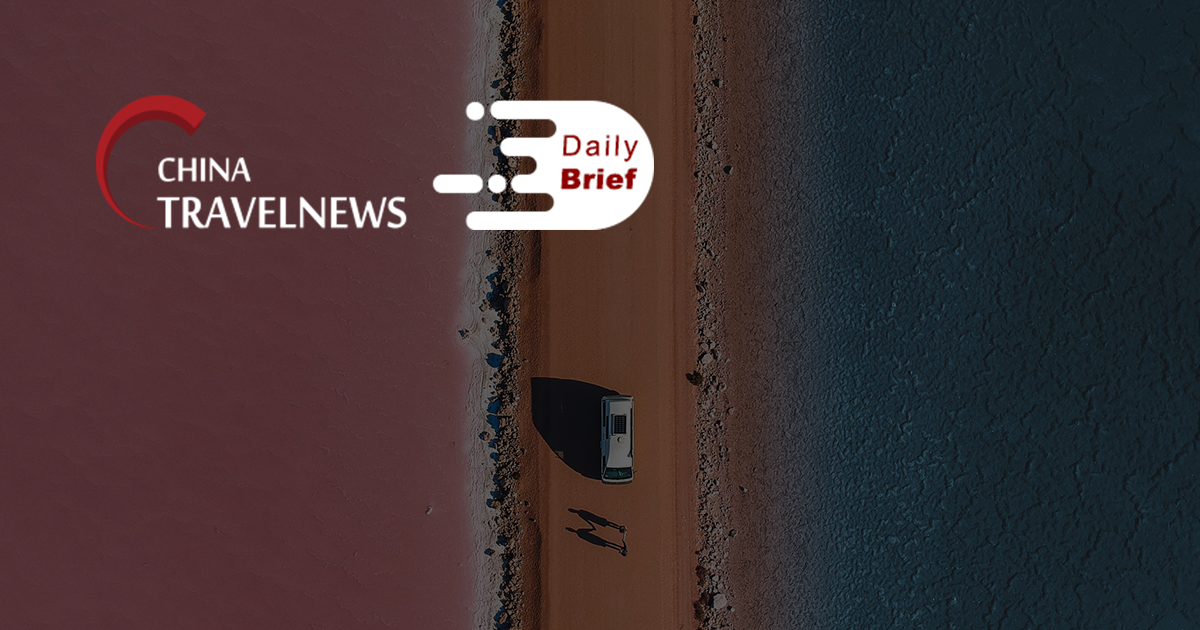 Hainan pilots 'cruises to nowhere' to restart China's cruise industry
>> China recently put forward the Regulations on Pilot Cruise Routes of Chinese-invested Ships Flying Flags of Convenience in Hainan Cruise Ports (For Trial Implementation) to give the cruise industry a boost. The official document sets cruise routes as those departing from Haikou and Sanya, sailing in approved waters and then returning to these two ports without docking in any other ports, otherwise known as "cruises to nowhere". An industry expert added that these cruises would not sail on the high seas.
Hong Kong to allow quarantine-free entry of up to 2,000 mainland and Macau visitors per day
>> Visitors from mainland China and Macau can come to Hong Kong without undergoing compulsory Covid-19 quarantine starting from next Wednesday. The government announced that it will allocate a total of 2,000 entries per day.
Half of Hong Kong's convention, events sector could close if travel rules not eased
>> Nearly half of Hong Kong's exhibition and convention sector could face closure by the end of the year if authorities do not ease travel restrictions and roll out more subsidies, an industry survey has found.
Ailing Hong Kong travel sector requests government aid
>> More than 100 travel agencies and coach operators in Hong Kong warned that the industry is in danger of collapsing without support from the Hong Kong government. The companies published an open letter to Hong Kong chief executive, where they asked for an extension to a loan guarantee scheme that allows them to pay only the interest on their debt.
UK charter flight from China sells out in 30 minutes
>> An international education organization that is chartering flights from Hong Kong to the UK has reported high demand from Chinese students trying to reach university campuses, with one flight selling out in 30 minutes. Direct commercial flights from mainland China to the UK have been canceled because of concerns around Covid-19. Large numbers of Chinese students come to the UK each year, with 139,130 studying in the country in 2019/20.
Spanish city banking on Chinese tourism for economic recovery
>> A delegation from the Seville tourist board recently traveled to Beijing's International Fair for Trade in Services in the hope of boosting business. Their message was that Seville was an ideal destination for the more "high-end traveler." This works well with Chinese holidaymakers, who tend to favor history and culture over beach holidays.
Russian gas giant moves to Yuan in fuelling planes in China
>> Gazprom Neft, the oil arm of Russian gas giant Gazprom, has started to move away from the US dollar to Chinese currency Yuan in settlements for fuelling planes in China, according to Gazprom Neft's CEO Alexander Dyukov. The deal has been reached with China's national jet fuel operator, he said.
Chinese car-hailing firm Didi enters Middle East markets from Egypt
>> Chinese ride-sharing startup Didi Chuxing has officially launched its services in Middle East. The entry of the Chinese digital transport giant should increase competition in the Egyptian market, especially after the recent entry of the Russian application, InDriver, which limits control of Uber after the acquisition of Careem.
Beijing city denies it is advising companies to invest in Didi
>> Reports that China's Beijing city government is advising state-owned companies to invest in embattled ride-hailing giant Didi Global are untrue, the city government told Reuters in a faxed statement. Citing unidentified sources, Bloomberg News on Friday reported that China's capital city is considering taking Didi under state control and has proposed that government-run companies invest in Didi.
Online rail ticket booking gets easier for elderly
>> China's railway ticket booking system has launched an elderly-friendly version of its internet interface, national railway operator China State Railway Group said. The group said the system has about 25 million registered users aged 65 and above. The changes are designed to make it easier for seniors and the disabled to buy railway tickets online.
Marriott launches W Changsha hotel in central China
>> W Hotels Worldwide under Marriott International has rolled out the W Changsha hotel in the capital and largest city in southern Chinese province Hunan. Owned by the Hunan Yunda Industry Group, W Changsha is the first W in central China.