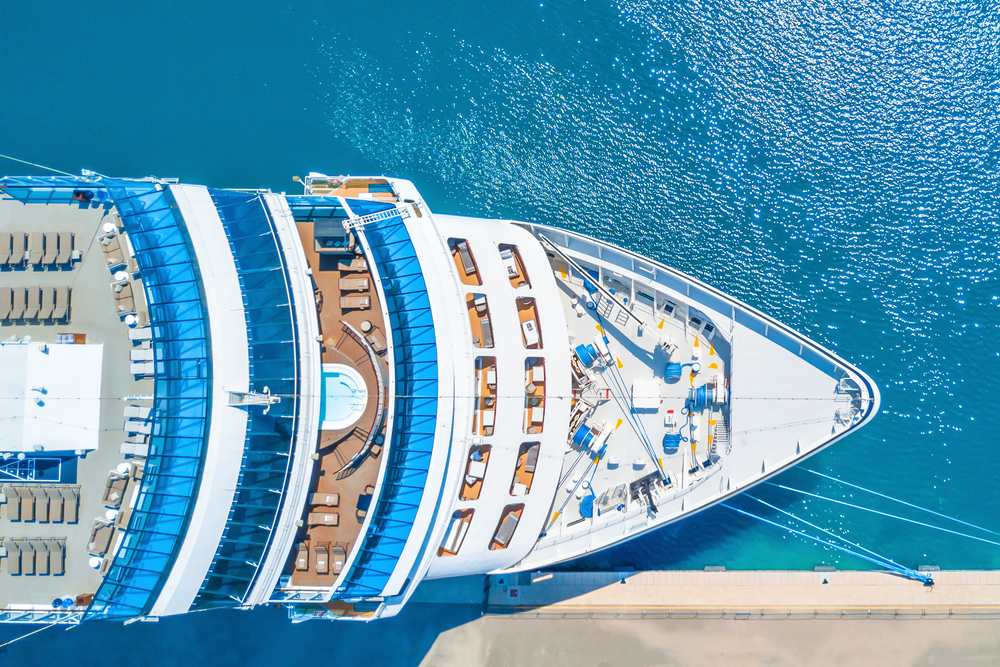 Lagging behind in cruise industry recovery, China recently put forward the Regulations on Pilot Cruise Routes of Chinese-invested Ships Flying Flags of Convenience in Hainan Cruise Ports (For Trial Implementation) to give the cruise industry a boost.
The official document sets cruise routes as those departing from Haikou and Sanya, sailing in approved waters and then returning to these two ports without docking in any other ports, otherwise known as "cruises to nowhere". An industry expert added that these cruises would not sail on the high seas.
Why Hainan?
Hainan is chosen as the pilot port for several reasons.
Firstly, Hainan is designated as a Free Trade Port for developing into an international tourism and consumption hub, and it's a natural choice to be the first port to restart China's cruise industry.
Secondly, the Sanya Phoenix Island International Cruise Port is China's first port designated for international cruises, just an hour's journey from merging into major international routes, making it a good test case for extending cruise routes to the high seas in the future. The cruises will also offer more attractive scenery alongside the Paracel Islands than routes sailing along the East China Sea and the Bohai Sea areas.
Lastly, Hainan has abundant tourism resources and a large customer baser to support cruises. Between 2010 and 2018, annual visitor arrivals to the island province surged to nearly 76.3 million from no more than 25.9 million, and revenues increased from RMB 25.8 billion (USD 4 billion) to RMB 95 billion (USD 14.7 billion), indicating an annual growth rate of 15% and 18.3% respectively, according to the official data released in 2019.
Data from consulting company AskCI Consulting show that despite the pandemic, Hainan registered 64.6 million visitors and RMB 87.3 billion (USD 13.5 billion) of tourism revenues in 2020, higher than the level of 2017.
Challenges on the horizon still
Despite Hainan's advantages in launching cruises, it will not be plain-sailing to restart cruising.
An expert pointed out that these domestic cruise tours might not generate much upselling revenues from duty-free businesses. Cruise capacity capping at 50% of full capacity similar to the level of Hong Kong and Singapore cruises means ticket revenue will be halved.
Climate is another concern, as winter is the only season cool enough for cruising in Hainan. That means entertainment activities will be limited to one season, and catering will be the only revenue source of repeat purchases.
What's more, while international cruise enterprises have been dominating China's cruise market, accounting for 90% of the total capital and 80% of the capacity, the regulations only allow enterprises fully owned by Chinese entities or those with at least 51% Chinese-controlled shares to operate cruises to nowhere. Even though cruise giants like Royal Caribbean, Costa Cruises and MSC Cruises are open to cooperate with local players, they may not establish a joint venture soon enough. It means that they will miss such business opportunities in Hainan.
Health and security are also major concerns. In February 2020, 148 tourists or 16.4% of the total number of passengers on board of the Diamond Princess were infected with Covid-19, which dampened tourists' confidence in cruise safety. It will take time for people to feel comfortable again about cruising.
To counter these challenges, cruise enterprises will need to nurture more talents, develop new products to adapt to consumers' changing needs and improve the experiences so as to capture more opportunities.