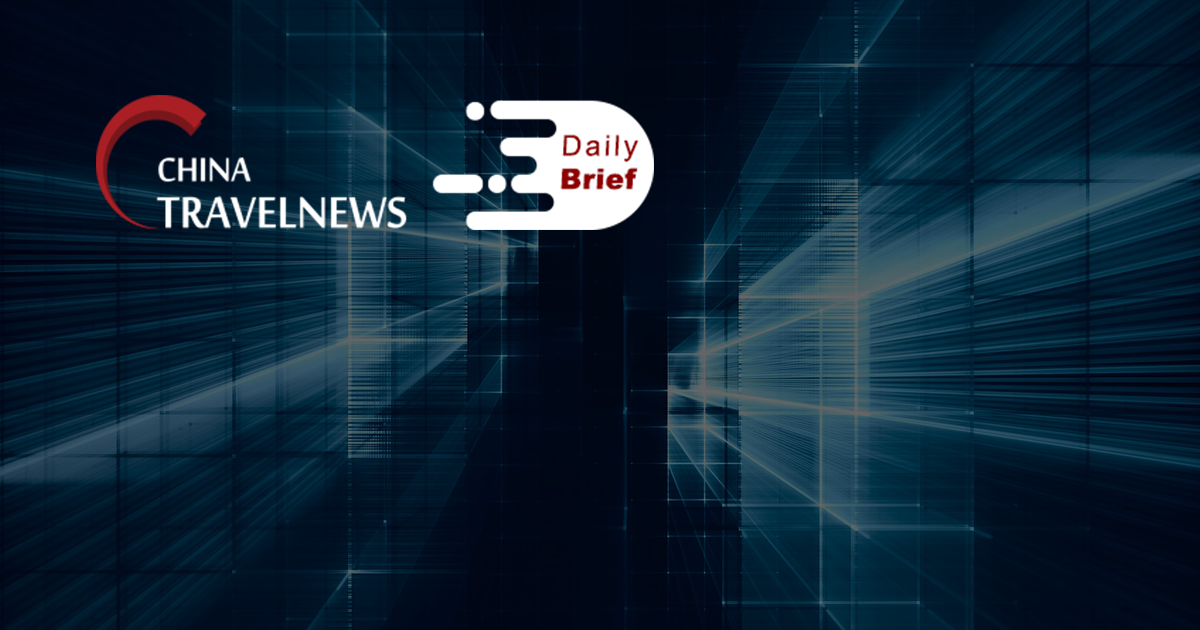 JD.com takes equity stake in global duty-free retailer Lagardère
>> Chinese e-commerce giant, JD.com is expanding in the travel-retail channel by taking a shareholding in the North Asia business of Paris-based global duty-free operator Lagardère Travel Retail, part of France's Lagardère Group. JD.com and state-owned fund China Jianyin Investment (JIC) are jointly injecting USD 112 million to take respective shares of 18.6% and 3.7% in the North Asia division.
Tongcheng-Elong grows paying user base, counts on pact with Tencent
>> Tongcheng-Elong continues to make the most of its association with Tencent, an ecosystem that owns Weixin and WeChat, with a combined monthly active user (MAU) base of over 1.25 billion. Tongcheng-Elong uses various touchpoints within Tencent's ecosystem across the purchase journey of a traveler.
Radisson eyes growing to 1,000 hotels in China in five years
>> Radisson Hotel Group has signed more than 250 deals since the start of the pandemic, according to CEO Federico González, and aims to have 115,000 rooms in the market in Europe, Middle East and Africa (EMEA) by 2025. In Asia Pacific, the group is spearheading growth in China, where the portfolio will grow to 1,000 hotels in operation and under development in the next five years together with major shareholder Jing Jiang International.
China to step up aviation self-reliance by 2025 amid US tensions
>> China is making more efforts to ensure its aviation industry will be more self-reliant in the next five years, with plans in place to manufacture key parts for commercial engines in Shanghai by 2025.
China issues plan for building Guangdong-Macao in-depth cooperation zone
>> China's central authorities have issued a general plan for building a Guangdong-Macao in-depth cooperation zone in Hengqin. Building the zone is a major arrangement to enrich the practice of "one country, two systems," and will be an important driving force for Macao's long-term development. According to the plan, the cooperation zone will develop new industries to help promote Macao's economic diversification.
Cultural tourism firms tout tech at major fair
>> At this year's China International Fair for Trade in Services, cultural and tourism services are being combined into one sector for the first time to showcase their new products and technologies, as well as new services and businesses in cultural trade. At the cultural and tourism exhibition section, a large number of digital and intelligent projects using the technologies of 5G, big data, augmented reality and virtual reality are being showcased to provide visitors with unique interactive experiences.
Shanghai Disneyland steps up to help environment
>> Shanghai Disneyland has partnered with beverage makers Kang Shifu and PepsiCo to install PET bottle recycling machines in Treasure Cove, Tomorrowland, Fantasyland and Gardens of Imagination, as part of Shanghai Disney Resort's brand new youth program "Disney Green Experience – Sort & Recycle Adventure."
Pakistan signs MoU with Chinese tourism associations
>> Chinese tourism associations have forged partnerships with travel agencies to promote tourism in Pakistan. Pakistan boasts a wide range of landmass including valleys and mountains and rich culture and civilization, and that Pakistan is receptive to Chinese tourists and can be an attractive destination to global tourists.