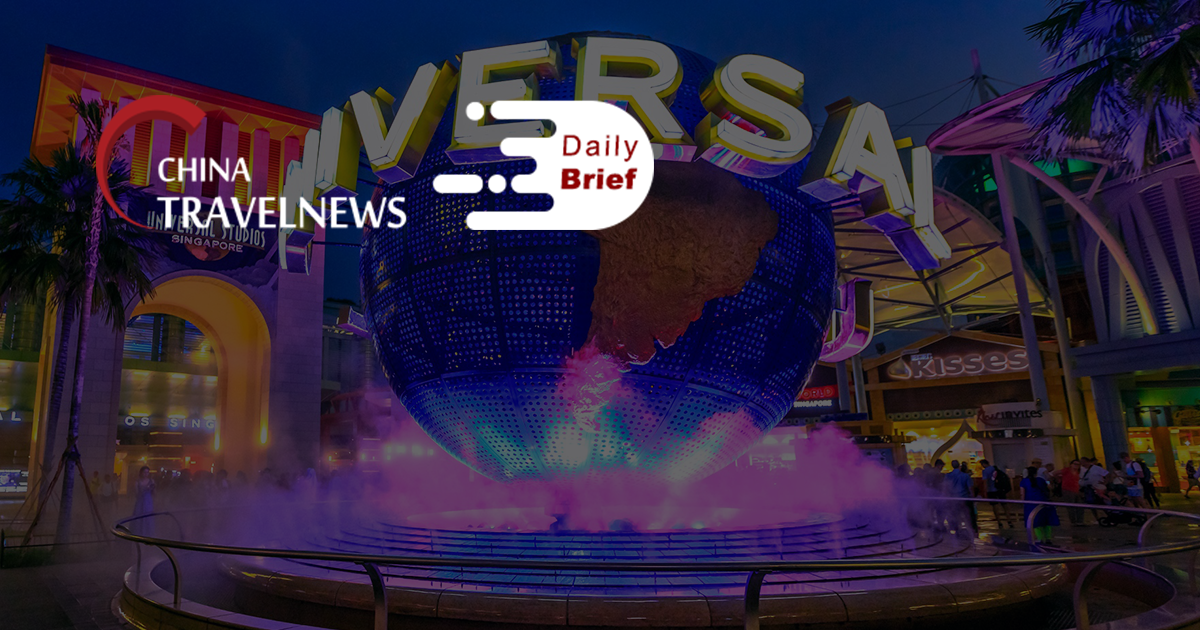 Universal Studios Beijing to open on September 20
>> Universal Studios' Beijing resort will officially open on September 20, China's state broadcaster CCTV said on Monday, citing the theme park. The park, a joint venture between Comcast Corp's Universal Parks & Resorts and state-owned Beijing Shouhuan Cultural Tourism Investment, will begin trial operations on September 1. It is the world's fifth Universal Studios-branded theme park. Beijing Shouhuan Cultural Tourism Investment is owned by five Beijing state-owned companies, including Beijing Tourism Group, one of the country's biggest tourism firms.
Merlin starts construction on $1 billion Legoland theme park in Shenzhen
>> Merlin Entertainments began construction in China of a Legoland theme park and resort that it says will be the world's largest. The theme park resort on the Dapeng Peninsula, on the eastern edge of Southern Chinese mega-city Shenzhen, is set to cover 580,000 square meters and will cost USD 1.08 billion (RMB 7 billion) to build. The park is due to open in 2024.
Meituan posts 81% rise in Q2 room nights, projects significant regulatory fines
>> Meituan said its revenues increased by 77% in the second quarter of 2021. Domestic room nights surpassed 140 million for the quarter, up by 81% year-on-year. The company said China's anti-monopoly regulatory investigation is still ongoing and Meituan could be subject to a significant amount of fines.
UK universities chartering planes to fly in 1,200 Chinese students
>> Top UK universities are chartering flights to bring Chinese students into the country next month. More than 50 universities, including Imperial College London, Bristol and Exeter, have already chartered four flights, bringing in some 1,200 Chinese students. Mainland China has scrapped all direct commercial flights to the UK but students can travel to London via Hong Kong, which is on the UK's green list for travel. There are some 220,000 Chinese students studying in the UK, The Times reported, with students from China providing nearly a fifth of all tuition fee income.
China's Covid strategy deals blow to aviation, but could be shot in arm for home-grown planes
>> With China intent on sticking with its zero-tolerance coronavirus strategy, the recovery of its domestic aviation industry remains uncertain. Analysts have said loss-making airlines may be forced to push back the deliveries of new foreign-made planes, meaning China will have to boost production of domestically made aircraft to manage growing costs.
Taiwan reports no new domestic Covid-19 cases for first time since May
>> Taiwan reported zero new domestic Covid-19 cases on Aug 25, the first time since May 9 it has logged no community transmissions, with the pandemic on the island now well under control. Taiwan has reported 15,939 cases since the pandemic began, including 830 deaths.
Hong Kong temporarily bans Turkish Airlines and Philippine Airlines
>> Turkish Airlines and Philippine Airlines are temporarily banned from flying to Hong Kong from Istanbul and Manila, respectively. The penalties follow events on August 27 that saw two flights arriving in Hong Kong with three coronavirus positive passengers each. The HK government is now classifying countries by high, medium, and low risk. Notably, both Turkey and the Philippines are currently in the high-risk group.
Air China, China Southern narrow quarterly losses as travel rebounds
>> Air China and China Southern Airlines narrowed losses in the second quarter after a hit from low Lunar New Year traffic, but domestic COVID-19 outbreaks and border closures are set to weigh on the rest of the year. Second-half earnings are expected to receive a boost from the pent-up domestic travel demand during the Mid-Autumn Festival and the week-long National Holiday in the fourth quarter.