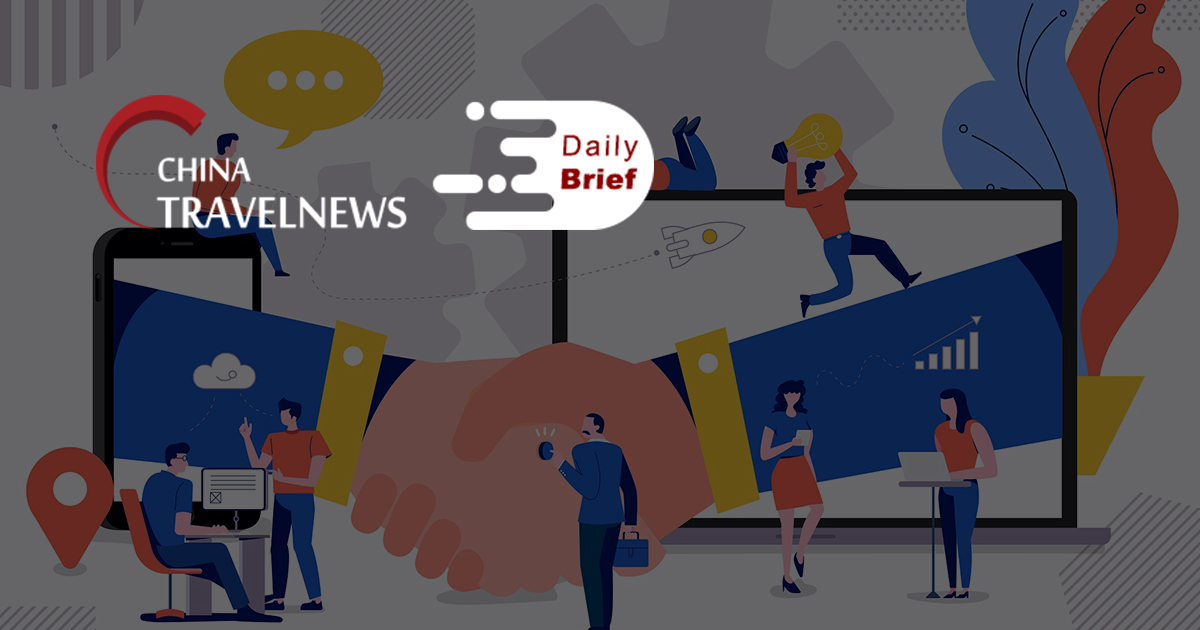 Saudi Tourism Authority signs Alibaba partnership
>> The Saudi Tourism Authority (STA) has signed a memorandum of understanding with Alibaba Cloud, the digital technology and intelligence backbone of Alibaba Group. Alibaba Cloud will also provide technical support to STA and help it promote Saudi as a tourist destination to travelers in the Chinese market.
Macau aims easing Covid test on mainland arrivals September 1
>> Macau hopes to ease from September 1, the Covid-19 test validity period for people coming to the city on direct flights from mainland China. That is provided the Covid-19 situation in the city and in mainland China "continues to stabilise", said Macau health official, Leong Iek Hou, in a media briefing giving an update on the city's latest responses to Covid-19 developments.
Klook integrates with Google, enables operators to feature as an official site listing
>> Klook announced a new integration with Google, bringing the Things to do platform into its digital suite of offerings for travel operators. This integration will enable operators of activities and attractions to operate as an official site listing on Google Things to do.
TravelSky revenue rises 24% in first six months
>> Chinese airline technologies giant TravelSky said its revenue for the first half of 2021 rose 24.1% year-on-year to RMB 2,838.3 million (USD 439 million). The rise was mainly attributable to the increase in the business volume of the company as the civil aviation industry recovered gradually. Net profit attributable to shareholders of the parent company increased by RMB 598.4 million to RMB 275.2 million in the first half of the year.
Smart tour guide operator Lvji doubles revenue for H1
>> Smart tour guide operator Lvji announced that its revenue climbed by 118.1% to RMB 175.1 million (USD 27 million) for the first half of the year. The number of online tour guides developed increased to 30,464 from 22,044 for the same period of 2020.
Trip.com offers exclusive ticket sales for exhibition
>> Trip.com is offering exclusive tickets with discounts for the "Keigo Open House @ Artzbrew | Comic Life House × Restaurant × Exclusive Shop", an exhibition from famous Japanese artist Keigo in Hong Kong.
Major Chinese hotel company dampens recovery outlook
>> Shanghai-based Huazhu, one of China's biggest hotel operators that also runs Steigenberger Hotels in Europe, posted a $59 million second-quarter profit. But company leaders cautioned the road to a full pandemic recovery is bumpy. The second-quarter strength largely came from the months of April and May, even briefly outperforming 2019 levels, before an outbreak of new cases emerged in Guangdong province. Huazhu expects company-wide revenue per available room to return to as much as 75% of 2019 levels in the third quarter.
Qantas Lounge Hong Kong closing permanently
>> Qantas closed a lounge at Hong Kong International Airport permanently, according to an Executive Traveller report. Qantas customers will instead be directed to the lounges of Oneworld partner Cathay Pacific, as the Hong Kong-based airline has quite a lounge footprint at the airport.