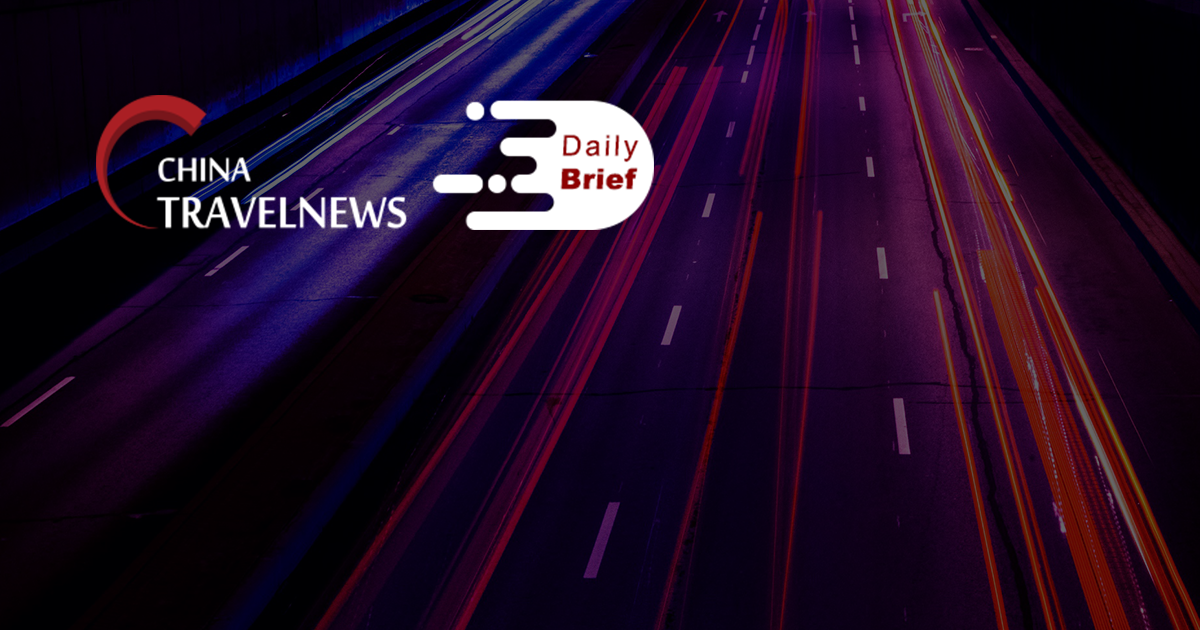 Trip.com Group data shows user interest in international travel gaining momentum
>> Trip.com Group search data from its Ctrip platform reveals Chinese travelers are showing increasing interest in travel to Europe, with search volumes for European flights and hotels skyrocketing this summer. Compared to 2021 pre-summer (Jan 1 - June 20) searches, Ctrip search volume for European flights grew by over 150% in July, and continue to rise in August, peaking on August 12 over 320% higher than the pre-summer volume. Similarly, Ctrip user searches for European hotels have risen sharply too.
Summer tourism goes local after COVID-19 flare-ups
>> Due to the recent COVID-19 outbreaks in parts of China, the tourism industry has once again taken a hit. As of Aug 4, more than 1,100 A-class tourist attractions in 20 provinces or provincial-level regions were closed, according to the Ministry of Culture and Tourism. A-class tourist attractions refer to those with at least one A out of the five A's used to rate scenic spots in China. Leisure travelers have gravitated toward destinations closer to home, as indicated in a report on domestic short-distance travel recently released by Chinese online travel agency Travelgo.
Vaccine passports keep Europe flying while China and the US slow
>> After leading the industry's recovery for much of last year, China is in retreat with airlines offering the fewest seats in six months as authorities attempt to stamp out an outbreak. Chinese airlines plan to operate 360,509 flights in August, the fewest since February. A rare bright spot is Europe, the only place where so-called vaccine passports are widely used.
Universal Beijing Resort trial opening set for Sep 1
>> The long-awaited Universal Beijing Resort, which will be the largest of its kind in the world on opening, will start trial operation on September 1, the resort announced on Tuesday. State news outlet said the resort's three-month stress test will be completed soon and the venue will be open to invited guests during the pilot run. The venue is owned by Beijing International Resort Co, a joint venture between Beijing Shouhuan Cultural Tourism Investment Co and Universal Parks & Resorts.
Macao's visitor expenditure up 15.9% in Q2
>> The total spending of visitors to Macao excluding gaming expenses grew by 15.9% quarter to quarter to 7.16 billion patacas (USD 892.9 million) in the second quarter of 2021, the special administrative region's (SAR) statistic department said. The latest report from the Statistics and Census Service (DSEC) showed that the result was attributable to a 25.9% increase in visitor arrivals.
Hong Kong border won't reopen until Covid kept at bay, official says
>> Hong Kong's commerce secretary defended the government's abrupt U-turn to reimpose some of the world's strictest quarantine policies, saying Covid must be kept at bay before borders are fully reopened. The city last week abandoned an attempt to cut quarantine to just seven days for some vaccinated travelers, and put more countries on the high-risk level that require three weeks of hotel quarantine. "We are playing a safe strategy that we must keep Covid at bay before we talk about a full and entire open border or economy," Secretary for Commerce and Economic Development Edward Yau said.
Greater Bay Airlines to launch operations from Hong Kong
>> Greater Bay Airlines, a new Hong Kong-based low-cost carrier, has confirmed plans to begin operations with international services from Hong Kong to Bangkok, Thailand; Phuket, Thailand and Singapore. The startup will begin operations in the fourth quarter of 2021 with three Boeing 737-800 passenger jets. Four major international airports — located in Hong Kong, Macau, Guangzhou and Shenzhen — serve the Greater Bay Area.
Huazhu Group reports a 82.3% occupancy rate in Q2
>> Chinese hotel chain Huazhu Group said its revenue increased 83.7% year-over-year for the second quarter this year, lower than revenue guidance previously announced of 87% to 89%. RevPAR was RMB 210 in the second quarter of 2021, compared with RMB 127 in the second quarter of 2020. The occupancy rate for all Legacy-Huazhu hotels in operation was 82.3% in the second quarter of 2021, compared with 68.8% in the second quarter of 2020. Huazhu expects revenue year-on-year growth to be in the range of 8%-12% for the third quarter.
China ride-hailing giant Didi halts Europe expansion
>> Didi Global suspended plans to expand in Europe because of concerns about how the ride-hailing company handles passenger data, the Telegraph reported. The ride-hailing company had initially considered rolling out service in markets including the U.K., France and Germany as soon as the first half of this year, according to a Bloomberg report in February.