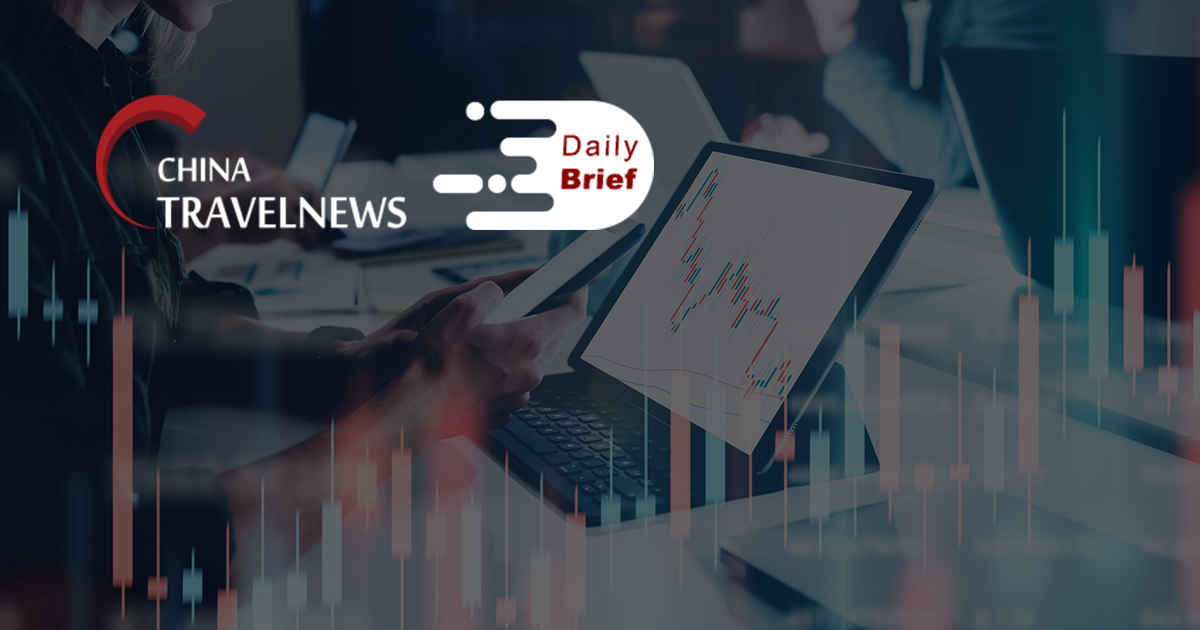 MakeMyTrip sells an investment for $38.5 million
>> India's biggest online travel group MakeMyTrip said it has completed the sale of its entire equity investment in an unlisted entity for a total cash consideration of USD 38.5 million and recorded a gain on sale of $33.1 million, net of transaction related costs. MakeMyTrip did not disclose the name of the unlisted entity. But the company previously invested in online travel aggregator ixigo, which is working to go public in recent months. Trip.com Group is a major investor of MakeMyTrip, holding 16.56% of MakeMyTrip's ordinary shares and 48.16% of the company's voting power as of March 31 this year.
Trip.com Group launches "hybrid" working test, mixing remote and in-office work
>> Trip.com Group launched its own "hybrid" working test, consisting of a mix of remote and in-office work, and will involve two control groups and several hundred employees. The test is meant to find out whether or not this form of working model can be used as one of the company's long-term office solutions in the future.
TravelSky projects a net profit of more than $38 million in H1
>> China's GDS giant TravelSky said it expected to record a net profit of RMB 250 million (USD 38.55 million) to RMB 330 million (USD 50.88 million) for the six months ended 30 June 2021. The company recorded a net loss of RMB 306 million (USD 47.18 million) for the same period last year. TravelSky mentioned that from the second half of 2020, with the prevention and control of the Epidemic in China being further stabilized and normalized, the transportation in civil aviation industry has gradually recovered.
Airbus' edge over Boeing in China under threat as Comac's new jet readies for take off
>> Despite investing heavily in aircraft assembly facilities in China, Airbus may soon see its edge over rival Boeing eaten away as the state-owned Commercial Aircraft Corporation of China (Comac) is expected to enter the narrow-body plane market with its C919 jet next year. China has spent tens of billions of dollars to bring its aviation industry up to international standards in recent years, the C919 is expected to be certified to fly in China by the end of this year.
Cathay Pacific to cut baggage allowance for cheapest fares, while boosting it substantially for others
>> Cathay Pacific is planning to cut the checked baggage allowance for its cheapest economy tickets from 30kg to 23kg, while all other cabin classes will be getting substantial luggage weight upgrades. The changes will position Cathay favourably compared to some global rivals.
Ocean Park's new Water World will open to Hong Kong public on September 21
>> Ocean Park's new all-weather Water World will finally open to the Hong Kong public on September 21 after four years of delays, with vaccination against the coronavirus encouraged for visitors, but not compulsory. All 27 of the water park's attractions will be open for use.
China opens new expanded terminal at Lhasa airport in Tibet
>> China has opened a newly constructed terminal - stated to be the biggest in Tibet - at the provincial capital Lhasa, further expanding the transport infrastructure in the strategic Himalayan region and helping it emerge as a global logistics hub for South Asia, the official media here reported.