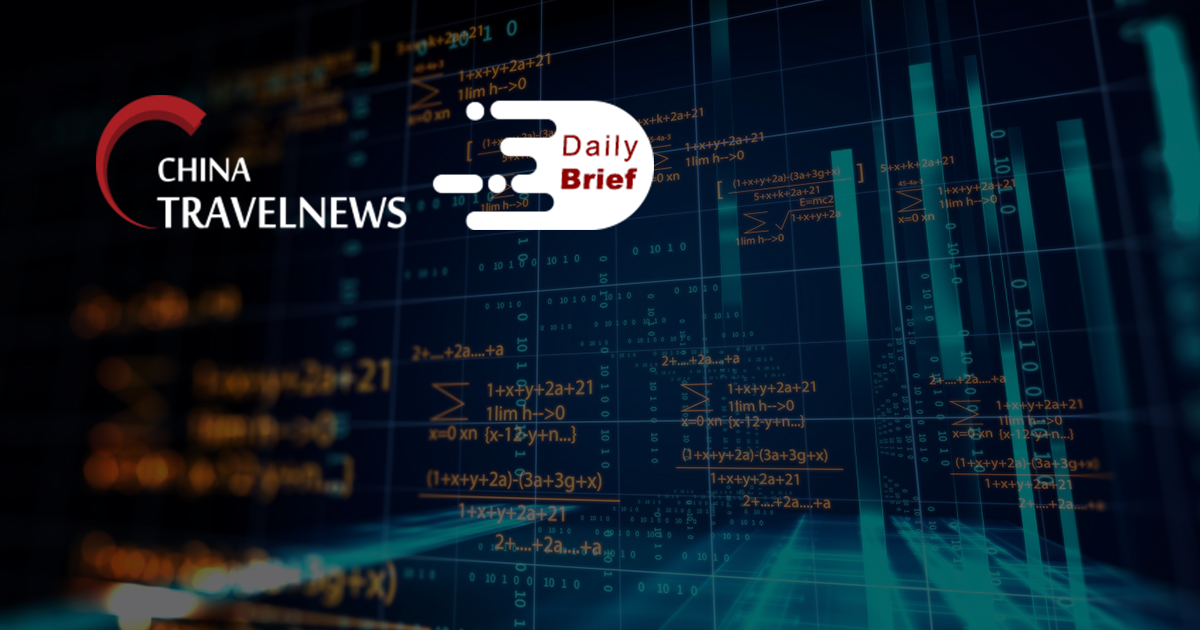 Didi weighs giving up data control to appease Beijing
>> Didi Global is weighing giving up control of its most valuable data as part of efforts to resolve a Chinese regulatory probe into the aftermath of its controversial U.S. initial public offering. The ride-hailing giant has put forth a number of proposals to appease the powerful internet industry overseer, including ceding management of its data to a private third party. Regulators have signaled a preference for that third party to be state-controlled, one of the people said.
China's antitrust regulator planning to fine Meituan about $1 billion
>> China's antitrust regulator is preparing to impose a fine of about $1 billion on Meituan for allegedly abusing its dominant market position, the Wall Street Journal reported, citing people familiar with the matter. The penalty could be announced in the coming weeks, the newspaper said, adding that the food delivery giant would be required to revamp its operations.
Hong Kong's Greater Bay Airlines chooses China's National Day for maiden flight
>> Greater Bay Airlines (GBA), bidding to be Hong Kong's newest carrier, will make its inaugural flight on October 1, the 72nd anniversary of the People's Republic of China, according to the South China Morning Post. The National Day flight, which will take place amid an ongoing surge in coronavirus outbreaks around the globe, will be a charter to Beijing, according to the company's director. The company expects to get the air operating certificate which covers the commercial and safety requirements necessary to take-off, on September 17.
Chinese officials respond to school reopening, travel concerns
>> Liu Peijun, deputy director of the Ministry of Education's physical education, health and art department, said that the autumn back-to-school arrangement should be arranged according to local conditions to ensure the orderly start of the fall semester. The Ministry of Culture and Tourism issued an emergency notice on Tuesday, stressing that indoor cultural and tourist activities should be restricted, closed or suspended in accordance with the local epidemic containment requirements to curb the virus spread.
China curbs COVID-19 spread in tourism, culture sectors
>> China is stepping up efforts to prevent the spread of COVID-19 in tourism and culture sectors as the country is experiencing a new wave of COVID-19 outbreaks during its peak tourist season, according to the Ministry of Culture and Tourism last week. The ministry has urged all travel agencies and online platforms to avoid high and medium-risk areas in their offer of travel services, pay close attention to the COVID-19 situations of tourist destinations, and adjust or cancel ongoing tours accordingly, said Yu Changguo, an official with the ministry, at a press conference.
Macau testing blitz complete with all 716,000 tests returning negative COVID-19 result
>> Macau completed its COVID-19 testing blitz last Friday, with all 716,000 tests conducted returning negative results. According to Health Bureau officials, the city is not planning to implement another testing blitz again soon.
Hainan Tourism Investment Duty Free, Laox and Hylink inaugurate partnership
>> In a key development for Hainan's fast-growing offshore duty free sector, Hainan Laox Supply Chain Management – a new subsidiary of Hainan Tourism Investment Duty Free – was inaugurated at a signing ceremony last week. Hainan Laox Supply Chain Management is a partnership between Hainan Tourism Investment Duty Free; Laox Shanghai – the Chinese arm of Japanese retailer and cross-border ecommerce operator Laox; and Chinese digital full-service agency and global marketing giant Hylink Digital Solutions.