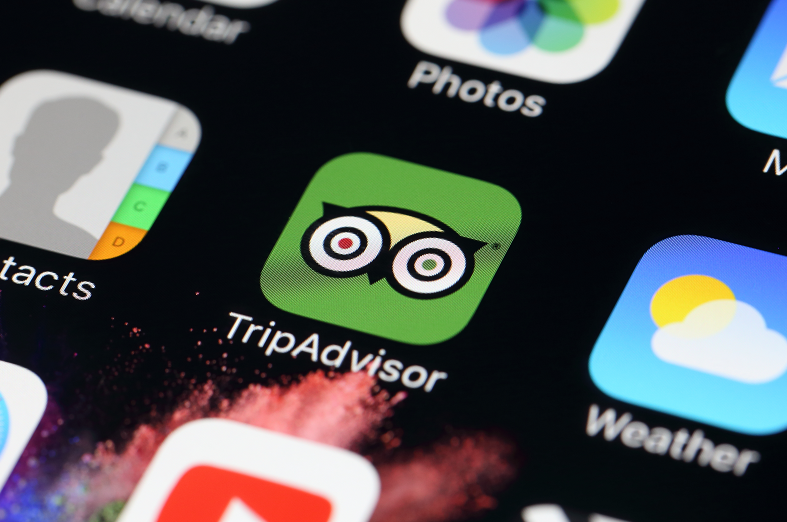 Tripadvisor reported unexpected growth in the second quarter of 2021.
Revenue of $235 million was 56% of Q2 2019 levels and increased 91% versus Q1 2021. Tripadvisor narrowed its net loss to $40 million, and swung to a positive adjusted EBITDA of $25 million.
Chief Financial Officer Ernst Teunissen said financial performance in the quarter that was "better than our internal expectations."
All lines of business saw an increase in revenue year-over-year, with hotels and media services up 311% to $156 million and experiences and dining up 386% to $68 million.
Monthly unique users on Tripadvisor-branded websites in Q2 were approximately 70% of 2019's comparable period, up from approximately 55% in Q1. Monthly unique users also improved sequentially during the quarter, as April, May, and June were approximately 59%, 71%, and 79% of 2019's comparable periods, respectively.
"We saw meaningful sequential improvement in Q2, as revenue increased 91% compared to Q1 2021 driven by continued U.S. strength and Europe, which improved materially later in the quarter", said Chief Executive Officer Steve Kaufer.
"... Further, the Tripadvisor growth story extends well beyond the recovery, and we are making progress building the future of travel. Specifically, we fully rolled out our new subscription service, Tripadvisor Plus, in our first market. ... We believe executing our strategy will lay the foundation for sustained, profitable growth in the years to come."
To strengthen its new subscription service, Tripadvisor Plus, the company entered into a partnership with one of the leading global OTAs, Trip.com Group.