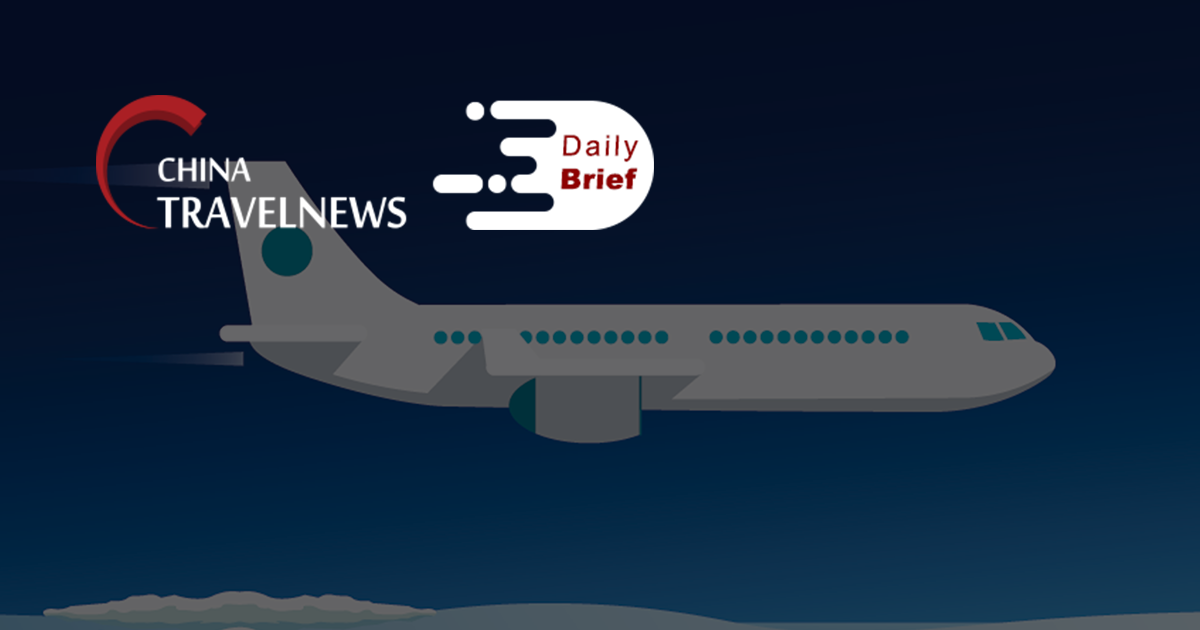 Marriott's China RevPAR on par with pre-Covid level in Q2
>> Marriott International reported $422 million net income for the second quarter this year, compared to net loss of $234 million in the year-ago quarter. Anthony Capuano, Chief Executive Officer, said that the swift resurgence of lodging demand once the virus has been largely contained and restrictions have eased has been most evident in Mainland China. Second-quarter RevPAR in mainland China was on par with the second quarter of 2019, and in April, for the first time since the pandemic began, leisure, business transient and group room nights were all ahead of 2019 levels.
Chinese hotel groups shine in HOTELS magazine annual ranking
>> The HOTELS magazine has released its annual ranking of the world's biggest hotel companies by room number. Marriott still holds the top position of the ranking, followed by China's Jin Jiang and Hilton. Thirteen Chinese hotel groups are listed among the Top 50. Except for Jin Jiang, other Chinese hotel groups include Huazhu, BTG Homeinns, GreenTree, Dossen, Sunmei, New Century, Narada, Funyard, Shangri-La, HK CTS Hotels, Zhuyou and Jinling.
Delta Covid outbreak in China spreads with new travel restrictions for millions
>> A new outbreak of coronavirus in China has spread to more places, with more than 300 cases detected in the last 10 days. China's largest outbreak for months has been fuelled by the more contagious Delta variant, and triggered fresh travel restrictions and testing for millions of residents. Fifteen provinces and municipalities have now confirmed cases, and 12 of those are linked to an outbreak that began in the eastern city of Nanjing, the BBC reported.
China's Capital to impose travel bans as new Covid outbreak spreads
>> Beijing's municipal government is set to impose fresh travel bans by restricting visitors from high- or medium-risk areas in China by suspending inbound flights, trains and long-distance buses from areas where Covid-19 cases have been reported, including the cities of Nanjing and Zhengzhou. As of Monday, Beijing has reported four confirmed cases and one asymptomatic case, city government spokesperson Xu Hejian said at a press briefing.
Macau cuts COVID test validity period for arrivals by air
>> Macau announced that it will now require all individuals who arrive in Macau via air to provide a negative COVID-19 test result obtained within in the previous 48 hours following the latest COVID-19 developments in mainland China. It comes as the mainland reported more new cases linked to an outbreak in Nanjing, including two cases in Beijing – the city's first in almost six months.
Trip.com collaborates with Alipay in Hong Kong
>> Online travel platform Trip.com has announced its formal cooperation with AlipayHK to enable Hong Kong residents to use their HKD 5,000 consumption vouchers on August 1 and book flights, hotels, and other travel products via AlipayHK on Trip.com. To further enhance this service, Trip.com is in discussions with WeChat Pay HK.
Hong Kong eases entry for vaccinated residents, tourists
>> Hong Kong will allow vaccinated tourists from all but 10 places in the world to enter the city starting on Aug. 9, a significant easing of some of the tightest border curbs in the world. Vaccinated visitors from countries now considered "medium-risk" -- which includes the U.S. and Canada -- will be able to enter the city for the first time since the pandemic started. Meanwhile, Hong Kong residents from previously banned places like the U.K. and India can now return home.
Island city Sanya turns to movie stars and influencers to draw young tourists
>> As part of a concerted effort by local government and tourism operators in Sanya to encourage young domestic tourists to visit the holiday island of Hainan in southern China, 110 young professional divers outfitted with tails staged the largest underwater mermaid dance show ever witnessed. Government figures show that in 2020, 65 million people visited Hainan, a year-on-year fall of 22.3%. And it's young, tech-savvy Chinese travelers who are seen as the saviors of the island's tourism industry.