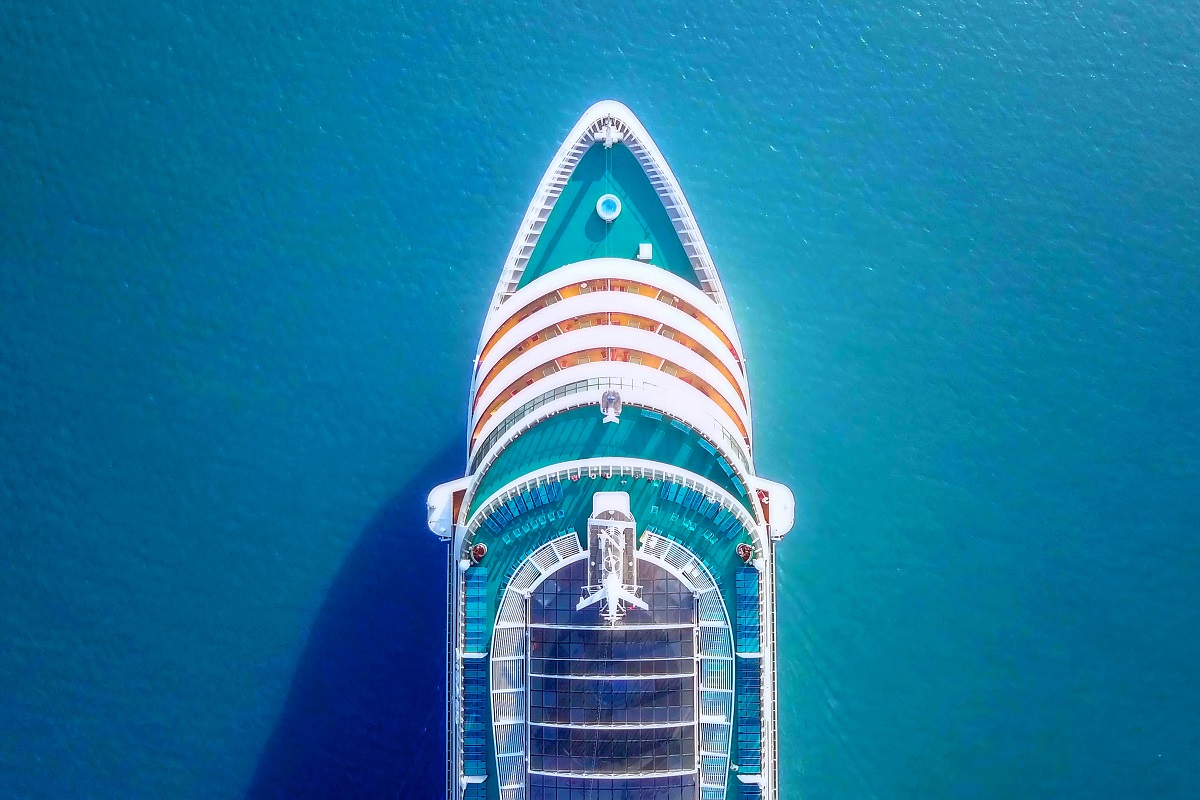 Road trip provider Utravel wins $3 million in venture funding
Utravel, a Chinese road trip solutions provider, has secured RMB 20 million (USD 3.08 million) in venture funding from multiple cultural tourism investment companies in Shenzhen, China. Founded in June 2017, Utravel started by providing self-driving tour itineraries to customers with selected travel resources. As the shelf life of such products is quite long, the company is considering supplying standard tours to OTAs.
Genting floats proposal to hold Hong Kong's wine and food expo at sea
Genting Cruise Lines said the tie-up of wine and food festival on a cruise to nowhere made sense given the keen interest in its cruises, which were sold out for the next two weeks, and the fact the expo organizers had not secured a venue. "They don't have a physical venue onshore … for the Wine & Dine Festival, so we will join them as a sea venue," said senior vice-president Christine Li Feng Xia.
Travel management startup Z-Trip gains millions of US dollars funding
Chinese travel management solution provider Z-Trip has closed a new financing round, snapping up millions of US dollars, three months after the company's B round. Investors of Z-Trip's latest round included CITIC Capital and Mr. Tao Zhang, founder of Meituan-owned local service review platform Dazhong Dianping, who also participated in Z-Trip's previous funding rounds.
IATA chief: mergers like the Caissa+Utour's might be rare
Domestic aviation in China and the US has surpassed the performance levels of 2019, Director General of IATA (International Air Transport Association) Willie Walsh pointed out in an interview with China's Security Times. Capital restructuring in the travel industry has become more active, with the proposed merger of HNA-invested tour operator Caissa Tosun and Alibaba-backed rival UTour, and Fosun's bid to invest in HNA. Mr. Walsh said that there might still be more consolidation to come, but only in limited numbers.
Amadeus boosts accommodation content from China via partnership with Shiji
China's leading hotel information systems player Shiji has partnered with global travel technology company Amadeus to provide new content from Chinese hotels & chains to the Amadeus Travel Platform. This partnership will benefit an increasing number of travel agents who are looking for richer hotel accommodation options in China.
Hilton's China business almost back to pre-Covid despite headwinds
Hotel chain Hilton reported a net income of USD 128 million for the second quarter, while the company posted a net loss of USD 432 million for the same quarter last year. CFO Kevin Jacobs said in the conference call that RevPAR in China was down less than 9% as compared to 2019, with rising COVID cases in June temporarily disrupting strong performance trends in April and May.
Huazhu's China hotel RevPAR exceeds pre-Covid level in Q2
Shanghai-headquartered hotel chain Huazhu Group said its Legacy-Huazhu hotel RevPAR in second quarter this year has recovered to 102% of 2019, yet still "slightly below" previous expectation. The company said it was mainly due to COVID-19 resurgence in Guangdong Province and traffic control in Beijing for the celebration of centenary of the Communist Party since late May. Huazhu's German unit Steigenberger Hotels AG and its subsidiaries ("DH") saw an initial recovery of hotel demand along with vaccination process in Germany since the first lockdown in November 2020. In July, the recovery continued with occupancy rate reaching 35%.
Top diplomats call on China to ease Covid travel curbs
Top diplomatic envoys have called on Beijing to ease travel restrictions and increase transparency as countries assess China's post-pandemic role in global trade reforms. The calls were delivered at a Beijing forum on Friday amid international concerns over severe supply chain and trade disruptions brought on by the coronavirus pandemic. Embassies in Beijing have also voiced concerns about the hundreds of thousands of foreign students who have not been allowed to return to China because they cannot get visas.
Australia's hotel boom may go bust as Chinese tourists walk away
Investment in Australian hotels more than quadrupled in the first half of the year, but for the hotel segment to sustain growth, international travelers including mainland Chinese are still crucial to the market, analysts said. China was the second-largest source of international visitors to Australia in 2020 with 184,000, down by 86% from the previous year, while their spending plummeted 78% from A$12.4 billion to A$2.7 billion. Analysts said it is unlikely that once travel restrictions are eased, the mainland Chinese will return in droves to Australia's tourist destinations.
Nanjing's outbreak hits recovery of nation's tourism sector
The COVID-19 cases reported in Nanjing has cooled the region's and the nation's tourism industry, which was expected to thrive during the 2021 summer travel peak. One industry insider said that the revenue of his branch company in Nanjing was estimated to decline by nearly 50 percent. The impact of the pandemic was reflected on the Chinese stock market, where tourism and hotel shares fell 2.42 percent on Wednesday.
Rain, typhoons threaten China's jet fuel demand
Bad weather and Covid-19 lockdowns in China have resulted in the cancellations of over 4,500 flights at key airports in just three days, pressuring jet fuel demand. Heavy flooding caused by record rainfall in the central province of Henan has cut flight activity at the province's biggest airport, Zhengzhou, with more than 1,400 flights canceled since July 20, according to Chinese flight data provider Variflight. China's apparent demand for jet-kerosine was 3.33mn t (875,000 b/d) in June, down by 12.5% on a daily basis compared with a month earlier.
China plans to turn Hainan into an international transport hub by 2025
The Chinese authorities plan to turn China's southern island province Hainan into a national and international transport hub by 2025, according to a plan for the development of logistics in the region for the period of the fourteenth five-year plan (2021-2025).