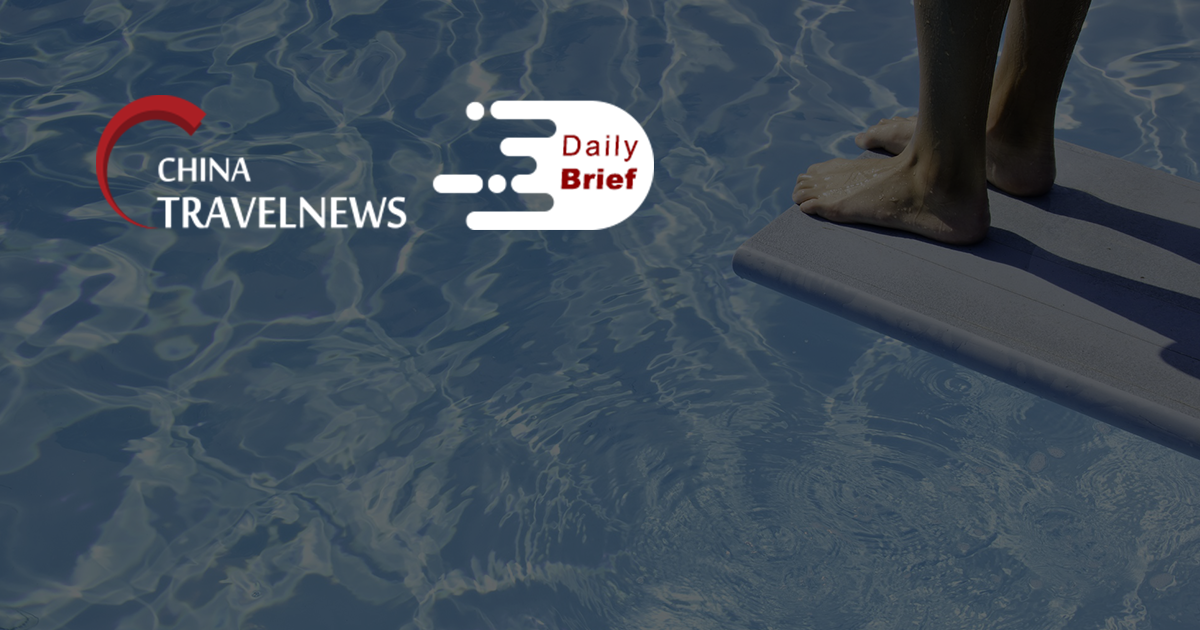 Huazhu's China hotel RevPAR exceeds pre-Covid level in Q2
>> Shanghai-headquartered hotel chain Huazhu Group said its Legacy-Huazhu hotel RevPAR in second quarter this year has recovered to 102% of 2019, yet still "slightly below" previous expectation. The company said it was mainly due to COVID-19 resurgence in Guangdong Province and traffic control in Beijing for the celebration of centenary of the Communist Party since late May. Huazhu's German unit Steigenberger Hotels AG and its subsidiaries ("DH") saw an initial recovery of hotel demand along with vaccination process in Germany since the first lockdown in November 2020. In July, the recovery continued with occupancy rate reaching 35%.
Still-spirited Trip.com makes content push in China as covid limits international travel
>> After a successful series of colorful "Boss Live" live-streaming events by its chairman James Liang last year to help pandemic-hit hotels in China drum up business, still-feisty Trip.com aims by 2025 to generate more than USD 1 billion in annual advertising revenue tied to content.
SoftBank Vision Fund's bet on Didi falls $4 billion into the red
>> The single largest bet on Chinese tech by SoftBank's Vision Fund is now USD 4 billion in the red as Beijing punishes ride-hailing group Didi Chuxing for alleged data security lapses on the back of its blockbuster New York listing. The Vision Fund's 20.1% stake in the taxi app, for which it paid USD 11.8 billion in 2019, is now worth USD 7.8 billion after Chinese regulatory pressure hit Didi's business prospects, cutting its market value almost in half.
Amadeus boosts hospitality accommodation content from China via new partnership with Shiji
>> China's leading hotel information systems player Shiji has partnered with global travel technology company Amadeus to provide new content from Chinese hotels & chains to the Amadeus Travel Platform. This partnership will benefit an increasing number of travel agents who are looking for richer hotel accommodation options in China.
Hong Kong delays second phase of airport antibody testing amid Delta mutant concerns
>> In a blow to travelers and airlines, Hong Kong has decided to delay by two weeks a plan to offer shorter quarantine periods to vaccinated arrivals who clear a coronavirus antibody test at the airport. The tests will not be introduced at the end of this month as planned, sources said, as city authorities are concerned about the rising number of Covid-19 infections overseas triggered by the more transmissible Delta variant of the coronavirus.
Shanghai braces for typhoon In-fa after flooding in central China
>> China's commercial hub Shanghai and neighboring coastal regions canceled all flights, slowed or suspended subway trains and shuttered businesses as Typhoon In-fa made landfall on Sunday, bringing flooding and felling around 1,000 trees. Both Shanghai and Hangzhou cancelled inbound and outbound flights from Saturday.
China Southern Airlines suspends all services in Shanghai on July 26 due to typhoon
>> China Southern Airlines said it plans to suspend its 132 planned Shanghai frequencies scheduled for July 26 due to Typhoon In-Fa. As of 19:00 on July 25, the carrier suspended 100 frequencies at Shanghai Pudong International Airport and 32 at Shanghai Hongqiao International Airport.
Taiwan distributes $135 million relief funds to travel agencies, hotel operators
>> The Taiwan government has distributed more than NT$3.8 billion (USD 135.36 million) in relief funds to travel agencies and hotel operators since the Central Epidemic Command Center in the middle of May raised the nationwide COVID-19 alert to level 3, the Tourism Bureau said. As of Monday, 2,253 travel agencies had applied for emergency funds to cover salaries and business losses.
Taiwan to ease domestic travel rules as COVID numbers stabilize
>> Taiwan will loosen its travel restrictions to allow larger domestic tour groups, when the COVID-19 alert is lowered to Level 2 on July 27, the Tourism Bureau said. Starting next Tuesday, the maximum number of people allowed in a domestic tour group will be increased from nine to 50, but special seating arrangements will be required on tour vehicles to ensure social distancing.