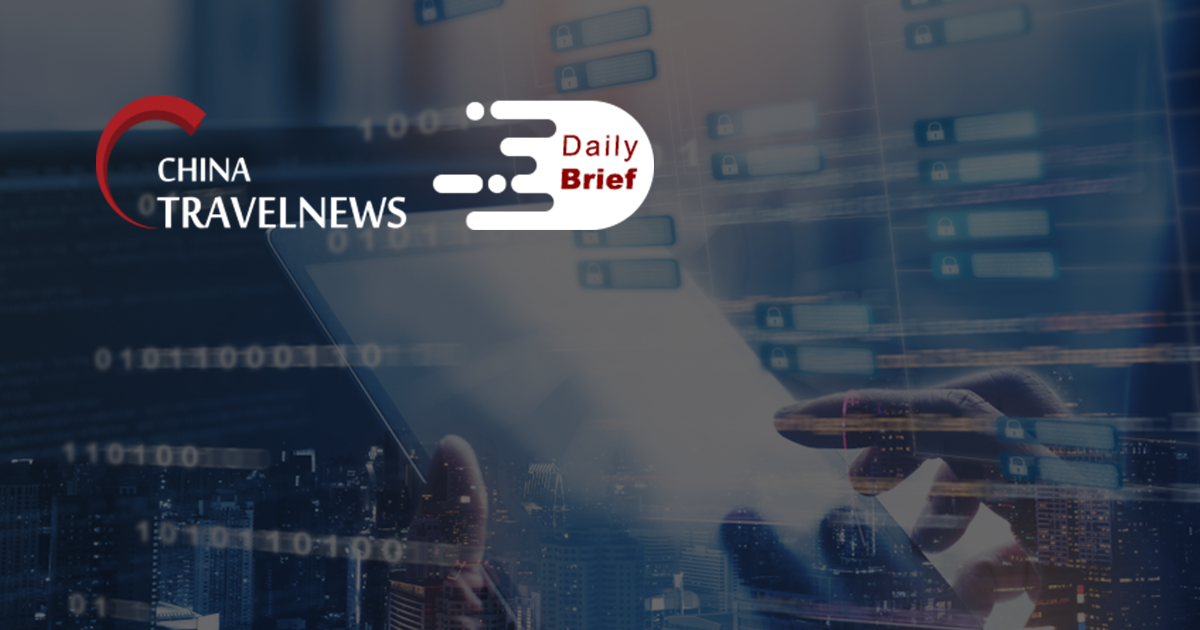 Rail, air transport linking central China severely impacted by heavy rainfall
>> Multiple rail routes and highways through central China's Henan Province have been cut off due to extreme weather which has caused 33 deaths, while large number of air flights have been canceled on Wednesday as record rainfall across the province swept through cities and villages. As of Wednesday morning, 660 inbound and outbound flights at the local airport were canceled, accounting for about 70 percent of total flights.
Nanjing airport cancels 80% of flights as 17 workers test positive for Covid
>> There has been massive disruption at Nanjing's international airport in eastern Chinese province Jiangsu after 17 workers were found to be infected with the novel coronavirus in the last 24 hours, leading to 80 percent of flights being scrapped this morning. The source of the outbreak is still under investigation but it is likely connected to imported cases.
Trip.com Group slightly downsizes its stake in BTG Homeinns Hotels
>> Beijing's state-controlled hospitality group BTG Homeinns Hotels announced (in Chinese) that one of its major investors, Trip.com Group, has sold 10,880,000 shares, or 1.1% stake in BTG Homeinns Hotels. Trip.com Group remains BTG Homeinns Hotels' second largest shareholder with a 14.53% stake after the Beijing Tourism Group that owns a 30% stake.
China Eastern takes delivery of first Chinese built A350 aircraft
>> Airbus' Chinese completion and delivery center has handed over its first A350-900 to China Eastern Airlines. The A350 is the first to be finished at the facility since it began working on the flagship widebody in 2019. It becomes the 10th A350 to join the China Eastern fleet, and takes its total fleet size to 600 aircraft. George Xu, Airbus Executive Vice President and Airbus China CEO, commented that this is "a new milestone in the long-term cooperation between China and Airbus."
Club Med to further tap middle-income group in Chinese market
>> Club Med, a France-based premium all-inclusive resorts operator owned by Fosun Tourism, expects its tourism villages in China to double before 2030 from the current seven nationwide as the booming tourism market in China is expected to further drive economic recovery in the world's second-largest economy. Andrew Xu, CEO of Club Med in China, said the company will come up with more diversified and tailor-made products for the country's increasing middle-income group, while actively laying out plans in neighboring countries to help Chinese customers in outbound travel in the future when the COVID-19 pandemic eases.
Chinese tourists throng 'Red Tourism' sites to mark party centennial
>> With the 100th anniversary of the Chinese Communist Party, a renewed ideological emphasis on glorifying and censoring party history has turned far-flung sites into mainstream tourist destinations. The officially designated party historical sites venerate Mao Zedong and, increasingly, the country's current leader. Tourists sometimes do manual labor and dress up as soldiers.