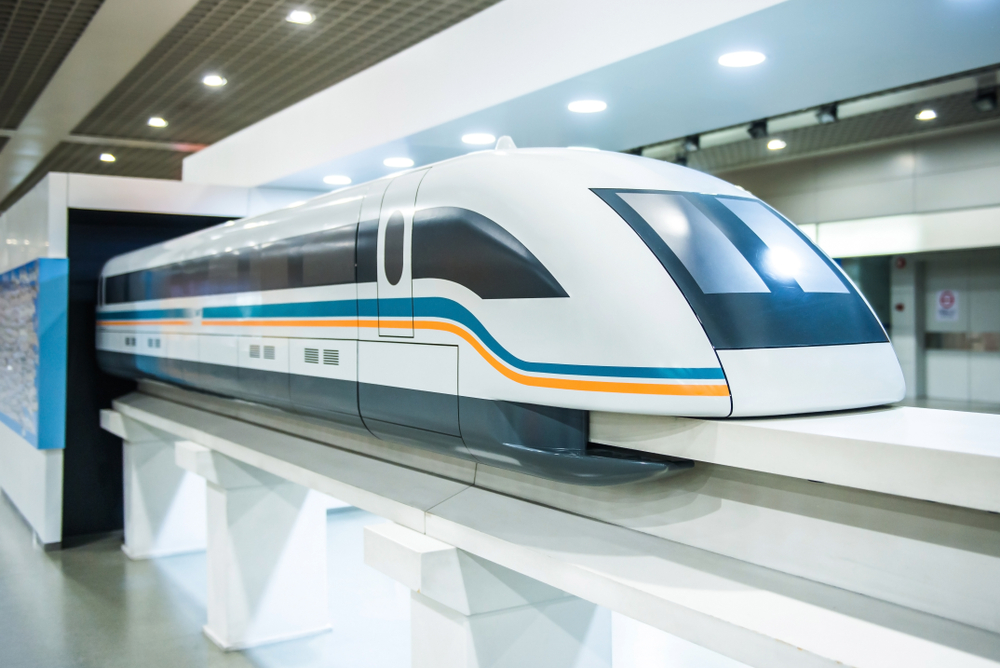 China's first high-speed maglev train, with a top speed of 600 kilometers per hour, will roll off the production line in Qingdao, Shandong province, on Tuesday, a major achievement in the country's development of rail transportation.
The train is due to undergo several years of testing before it enters service, and high-speed maglev tracks will have to be laid. However, when it begins commercial operations, the train is expected to significantly cut rail travel time. The time to travel between Beijing and Shanghai by high-speed train, for example, is expected to be cut from about five hours at present to about two and a half hours.
The high-speed maglev train, developed solely in China, features cutting-edge rail technologies, said the manufacturer, CRRC Qingdao Sifang, a subsidiary of State-owned China Railway Rolling Stock Corp.
The benefits of the train include high speed, safety, reliability, a large passenger capacity, environmental protection and low maintenance costs. The train can fill the gap between conventional high-speed rail services, whose maximum operating speed is 350 km/h, and aircraft, which cruise at speeds between 900 and 1,000 km/h, said Liang Jianying, CRRC Qingdao Sifang's deputy general manager and chief engineer.
When asked in a China Central Television interview when the train will be put into service, Liang estimated 5 to 10 years.
Read original article