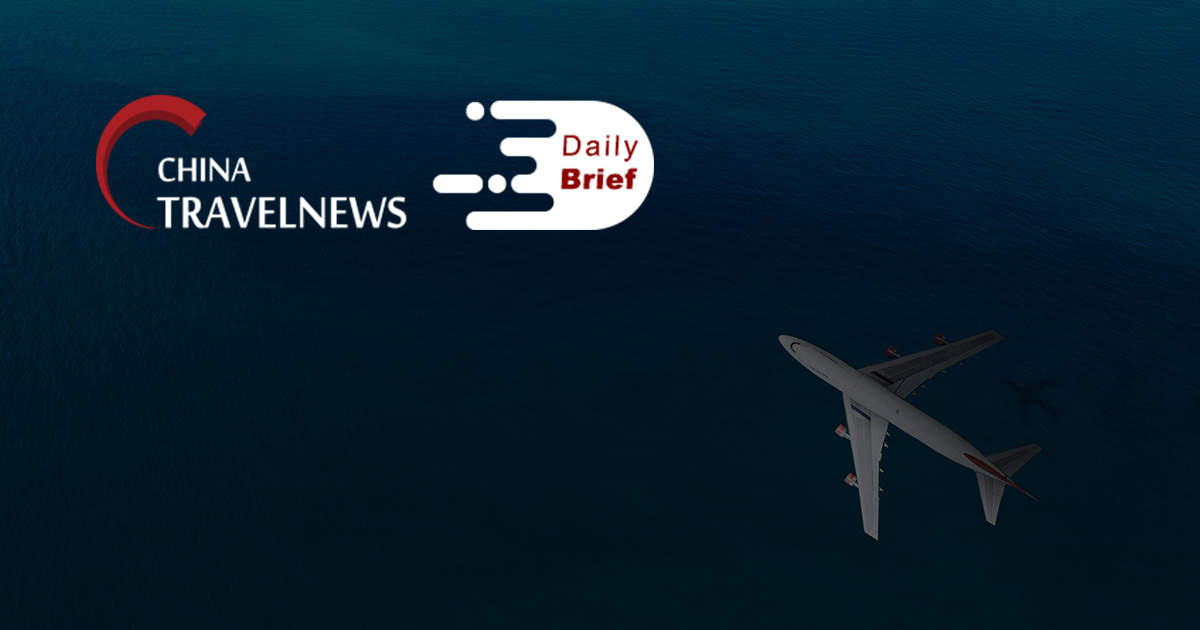 Trip.com Group chairman meets Spanish Secretary of State for Tourism to discuss cooperation
>> On 12th July, Trip.com Group chairman and co-founder, James Liang, met Fernando Valdés Verelst, Spain's Secretary of State for Tourism and president of Turespaña (Spanish Institute for Tourism) to discuss deepening ties between the leading travel service provider and top destination nation. With the easing of travel restrictions across Europe and as the global vaccination rollout continues, the Trip.com Group chairman and Spanish government officials explored opportunities for collaboration to promote travel to Spain following the control of the pandemic.
Chinese students prepare legal action against US government for visa issues
>> Chinese students who have been denied visas to pursue advanced science degrees at universities in the United States are preparing to file a lawsuit against the US government. The students have set up a website and plan to raise $750,000 to $1 million before filing the lawsuit, one of the initiators, who requested anonymity, told China Daily.
Hong Kong keen on quarantine-free business travel, but 'Beijing mum on bid'
>> Hong Kong's leader has proposed a new quota system for quarantine-free business travel with mainland China for those who are vaccinated as part of efforts to lobby Beijing to reopen the border. The revival of cross-border travel – with the mainland being the city's largest trading partner – is seen as crucial to local economic recovery. Sources say final decision on reopening border rests with mainland Chinese officials, and 'unfortunately, Hong Kong can only passively wait for answers'.
China designs hypersonic jet bigger than Boeing 737 with wings like Concorde
>> China is developing a hypersonic aircraft larger than a Boeing 737, according to a study by scientists involved in the nation's Mars and moon missions. At 45 metres (148 feet), the plane would be nearly a third longer than a 737-700, with two air-breathing engines mounted on top of its main body. The design has a pair of delta wings similar to those of the Concorde, but with tips pointing up.
China Southern Airlines is first in China to trial IATA Travel Pass
>> China Southern Airlines announced (in Chinese) that it has become the first airline company in mainland China to participate in the International Air Transport Association's IATA Travel Pass program. The Guangzhou-based airline giant said the move will facilitate the connection between China's international travel health certification and the global standards, drive the development of touchless international travel, and effectively prevent imported Covid cases.
Cities ban unvaccinated people from entering public places
>> Local governments in China's Shaanxi, Shandong, Sichuan and other provinces have announced bans on unvaccinated people entering key public places including supermarkets, hotels, restaurants, public vehicles and entertainment venues and government halls. Persons with a certificate that shows they are not suitable to receive COVID-19 vaccines are excluded from the ban. More cities and districts in East China's Jiangsu, Zhejiang and Jiangxi provinces also issued notices requiring citizens to get vaccinated as quickly as they can. They also warn that people who are not vaccinated will not be allowed to enter public venues, including schools and nursing houses, starting late July.
Hotel performance recovery in China isn't just faster, it's different
>> Reduced restrictions and low caseloads lifted mainland China hotel occupancy to nearly normal levels by August 2020, with a short, sharp "V" in recovery as specific markets locked down and reopened. However, occupancy has not been the only metric to recover in Mainland China: In an unexpected turn of events, average daily rate (ADR) has recovered just as swiftly as occupancy. China's somewhat unique mitigation efforts have produced hotel performance recovery that differs significantly from many parts of the world.
ITB China Startup Award 2021 seeks best innovative travel tech solutions
>> The jury members of the ITB China Startup Award 2021 are looking for the best innovative travel technology ideas. Startup companies that launched their product and business solutions less than three years ago can apply until October 22 for the Award. This year the marketplace for China's travel industry takes place as a hybrid show from November 24 to 26 in Shanghai, with a virtual extension from November 8 to December 31. Application deadline for the Award is October 22 while pitches and awards ceremony will be held at ITB China on November 25.
Sands China says more than 10,000 staff and families in line to complete vaccinations
>> Sands China said more than 10,000 employees and their family members have now been vaccinated against COVID-19 or are registered to do so following its latest round of vaccination sessions at The Venetian Macao.