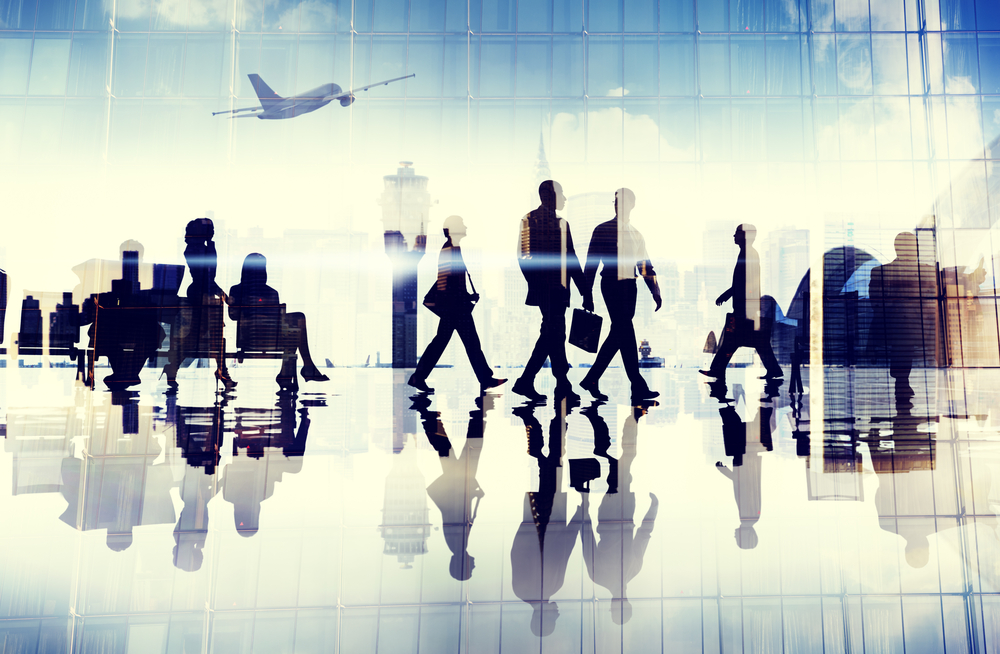 US 'still rejecting Chinese STEM student visa applicants': China Daily
Sources told China Daily that Washington has kept playing a hypocritical, double-faced role in China-US education exchanges this year, as it encouraged US universities to enrol more Chinese students while failing visa applications from over 500 Chinese students who had obtained offers to pursue postgraduate study in STEM majors. About a quarter of these students have won US scholarships, and the majority submitted visa applications after the new US administration took office.
Spain urges Shanghai to clarify rules for vaccinated arrivals
The Spanish consulate in Shanghai is calling on the city's health authorities to clarify quarantine rules for inbound travellers after a number of people vaccinated for the coronavirus were subjected to several days of hospital tests on arrival.
France says China-Europe air traffic should resume as COVID shots progress
Airline traffic between Europe and China should resume as soon as possible as COVID-19 vaccination campaigns progress, French President Emmanuel Macron's office said following a call with the leaders of Germany and China on Monday.
Singapore's plans for reopening could complicate long-awaited travel bubble with Hong Kong
Hong Kong will look into how a change in Singapore's strategy for tackling the coronavirus may affect the quarantine-free travel bubble between the two destinations, and whether a vaccination requirement should be extended to visitors from the city state as a result, the chief executive has said.
China takes Didi off app stores two days after Beijing announces cybersecurity review
China has ordered ride-hailing service provider Didi Chuxing off the country's app stores until future approval after correction and review, just two days after launching a cybersecurity review into the company and four days after its blockbuster initial public offering (IPO) in New York. The Cyberspace Administration of China said the company had seriously violated data and privacy laws.
China proposes rules to punish illegal e-commerce pricing
China's market regulator issued draft rules last week to punish illegal pricing activities, including heavy subsidies and the practice by online platforms of charging different prices based on customers' purchasing behavior. In March, state news agency Xinhua reported that Alibaba's online travel agency Fliggy offered different ticket prices for the same flight, with more loyal users getting a higher price.
Trip.com becomes first OTA to sell Eurail and Interrail mobile train passes
Trip.com announced it is the first OTA to offer Eurail and Interrail train Passes via its app. The train Passes are initially on sale in all English and German language regions and will become available across more countries and regions around the world later in the year. The news coincides with the easing of travel restrictions within EU countries and as other European nations move towards opening that is set to boost regional tourism across the continent.
Club Med restructures Asia Pacific unit, names China CEO
Club Med announced (in Chinese) on July 6 that the company's will restructure its Asia Pacific business by forming an independent China business arm and an ESAP marketing unit. Parent group Fosun Tourism's executive president Andrew Xu will act as the CEO of Club Med's China unit.
Jin Jiang to fully acquire destination-based all-in-one app Yijiyou
Jin Jiang Online, a subsidiary of Hong Kong-listed Jin Jiang Capital and an affiliated company of hospitality and travel giant Jin Jiang International, agreed to acquire 100% equity interests in Yijiyou in aggregate at a total cash consideration of RMB 43.09 million (USD 6.67 million). Following the completion of the transaction, Yijiyou, a destination-based all-in-one application service, shall become a wholly-owned subsidiary of Jin Jiang Online.
Huazhu's Steigenberger partners with Porsche Design to build a luxury hotel brand
Huazhu Group said its German subsidiary Steigenberger Hotels AG will work with Porsche Design Group to jointly develop a new "unique and exclusive hotel brand" named Steigenberger Porsche Design Hotels. This hotel brand will be positioned as a luxury lifestyle brand and is expected to be launched in selected international metropolises.
Cathay Pacific launches lifestyle brand as travel revenue dries up
Hong Kong's Cathay Pacific had launched a lifestyle brand to provide offers in hospitality and shopping as the airline seeks to tap new revenue streams amid a collapse in travel demand. The brand "Cathay" will allow users to purchase services and goods through the airline only in Hong Kong at first, which will be expanded globally later, the company said, adding that a credit card in conjunction would be launched soon.
Cathay Pacific executives resign, opening door to reshuffle of senior talent
The departure of two senior executives at Cathay Pacific could spark a reshuffle of key talent as Hong Kong's flagship carrier prepares to usher in a new generation of leaders faced with the challenge of guiding the company's return to profitability. Simon Large, one of the airline's directors who oversaw all customer-related activities, has resigned and will return to Britain, while Philippe Lacamp has stepped down as chief risk officer after little more than eight months in the role.
Digital marketing operator EventMosh secures tens of millions of yuan
EventMosh, a Chinese digital marketing operator supporting the cultural tourism industry, has secured tens of millions of yuan (more than USD 1.5 million) in its Pre-B financing round. Founded in 2013, EventMosh specializes in providing SaaS, operational and digital marketing services and products for large companies in the cultural tourism industry. The company supports the marketing campaigns of its clients on online platforms such as Douyin (the Chinese version of Tik Tok), WeChat Channels and Trip.com Group's Star Hub.