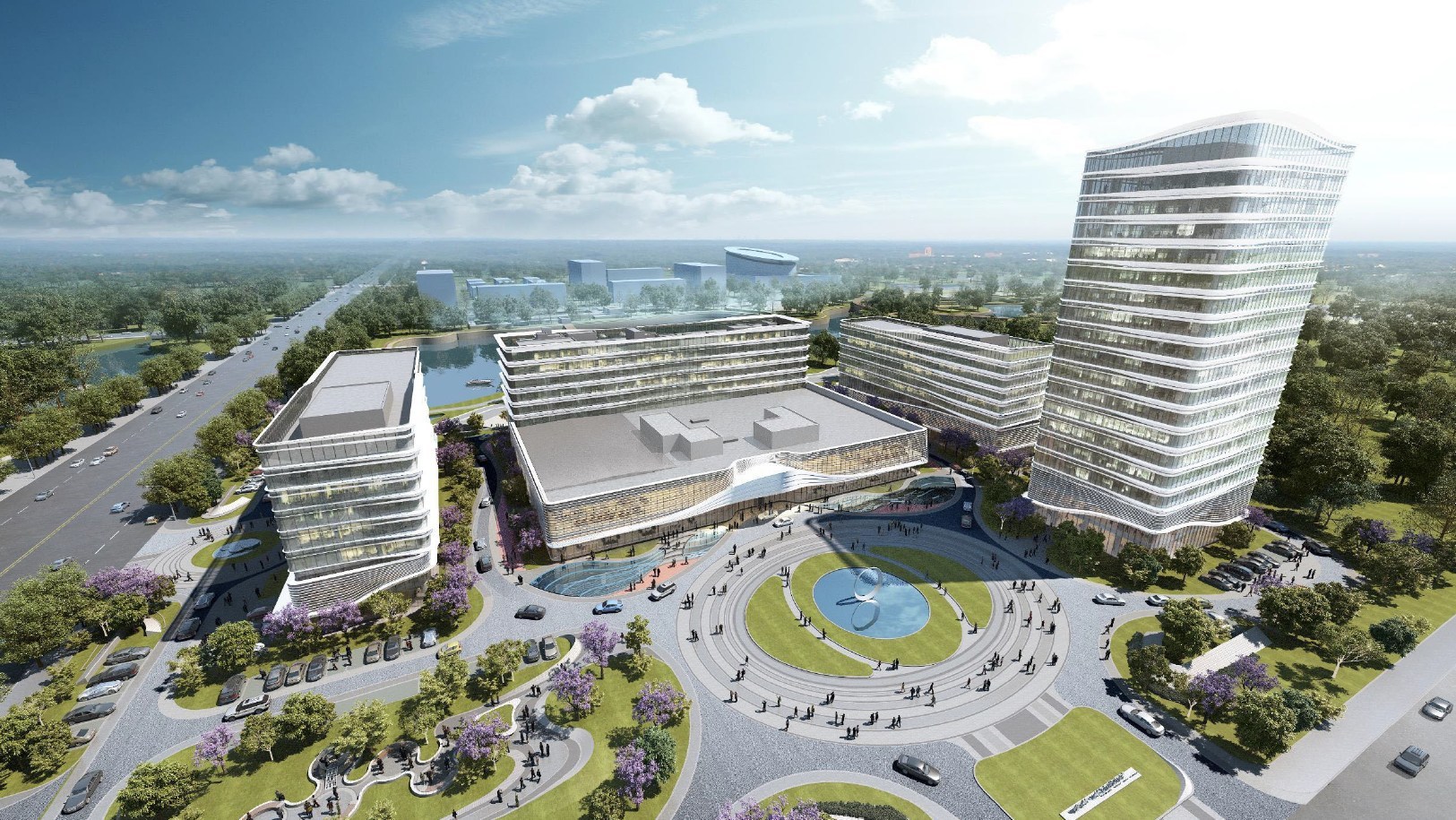 ChinaTravelNews, Ritesh Gupta - Wyndham Hotels & Resorts intends to sustain its growth momentum in China, with its core team working closely with owners and developers in the region to further expand presence in both popular cities as well as in emerging destinations.
"Owners in China continue to show a strong appetite for Wyndham's brands and concepts, with multiple deals with the same owners (exemplifying the same)," Joon Aun Ooi, President, Wyndham Hotels & Resorts Asia Pacific told ChinaTravelNews.com. He added, "China is a hugely exciting region, where dynamic economies, rising affluence and strong domestic, as well as intra-regional travel, are creating exceptional conditions for growth."
The growth is expected to continue this year, as indicated recently, with an estimated 40 percent increase in openings or approximately 180 hotels in Asia Pacific, which includes over 100 openings expected in Greater China.
The group has 20 brands globally with 14 brands at play in Asia Pacific.
As part of the multi-brand strategy, the goal is to open hotels, featuring not only established brands like Ramada and Wyndham but also through the launch of new brands such as Wingate by Wyndham, Microtel by Wyndham, and La Quinta by Wyndham – which has been very successful and will soon open in cities such as Weifang, Enping, Zhuhai, Zhangjiajie and Zhanjiang, said Joon Aun Ooi.
He added that Wyndham is on track to reach 2,000 hotels in Asia Pacific within the next three years.
Direct franchising
Joon Aun Ooi underlined that Wyndham's portfolio of brands "covers almost every segment of the market giving both owners and guests a brand for every need" in China. Also, Wyndham's direct-franchising business in growing in China, with its pipeline, at over 62,000 rooms, is almost entirely direct-franchised.
Wyndham recently credited its Shanghai-based development team, as the group strengthened its direct-franchising business.
Such plan started a few years ago. For instance, in early 2019, Wyndham reacquired exclusive direct franchising rights for its Days Inn brand for China, terminating its master license agreement between Wyndham Hotels and its master licensee for the Days Inn system in China. As of today the group has drifted away from counting on China as a primarily all master license country to over one-third of the China room mix now being direct franchise agreements.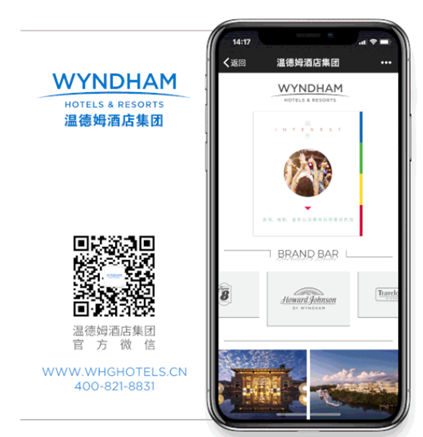 Joon Aun Ooi highlighted that in addition to the company's established brands such as Wyndham and Ramada, the team is also penetrating with brands like Wingate by Wyndham and Microtel by Wyndham, which, according to him, has gained incredible traction. The industry is keeping a vigil on the progress made by Microtel, a mid-scale lifestyle brand tailored to meet business and leisure travelers with simple and efficient accommodation, powered by in-room technology. "We launched the Microtel by Wyndham brand in 2019, and this year we will open seven hotels (in China)" he said.
He also added that the power of Wyndham family of brands continues to be evident. "We've also had many successful conversions in our portfolio, in which the hotel owners were keen to upgrade their existing properties to one of our international brands to enhance their awareness," he said. "One of our most recent conversions was the 346-room Wyndham Xinyang Downtown, a prominent hotel located in the heart of the central business district. This is the city's first upscale hotel under an international brand and also marks the first Wyndham hotel to open in the Henan province."
Team structure
As for how COVID-19 has proven to be a catalyst for change, Joon Aun Ooi said last year Wyndham consolidated two sub-regions to form the Asia Pacific division to enhance the value proposition for its hotel franchisees by driving greater operational efficiencies. He was promoted to President, Asia Pacific in 2020 and led the consolidation of the Greater China and SEAPR (South East Asia and Pacific Rim) region to form the Asia Pacific division.
"Our hotels are supported by an extensive team across Operations, Commercial, Human Resources, Finance as well as Technical Services," he said.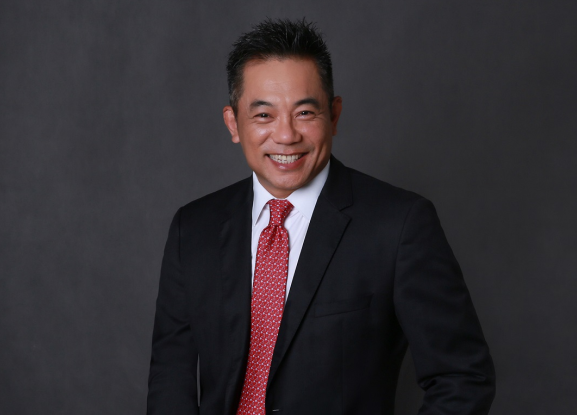 For instance, the Commercial team comprises functions like revenue generation, global and national sales, loyalty marketing and e-distribution and all of the team members work closely together with franchisees to formulate strategies and campaigns that drive results for hotels.
"We have taken proactive steps to help them (franchisees) preserve cash during the pandemic by offering fee waivers and the deferment of non-essential brand standards. We also rolled out our global health and safety initiative Count on Us which offers a full suite of enhanced hygiene protocols and secured critical cleaning and disinfection supplies through our procurement network at a reduced cost for our franchisees. On the Commercial front, we continued our sales and marketing effort to capture demand from peak travel seasons to drive bookings for our hotel owners," he said.
Capturing demand
The hotel group, in its Q1 earnings call, acknowledged that the overall spending on travel in China is back to near pre-COVID levels. The team has been welcoming back guests with flexible booking policies and enhanced health and safety protocols.
The group counts on its flagship stores on Fliggy and JD.com as well as its WeChat mini program to run campaigns throughout the year which includes destination packages, hotel room packages as well as individual hotel vouchers.
The commercial team launched a series of marketing and loyalty campaigns on direct and third-party distribution channels in the recent past. Since the start of pandemic, Wyndham continued to post content through its social media and WeChat channels to introduce hotels and destinations, and to boost domestic travel. "As people started to travel again, we resumed our close collaboration with all of our key distribution partners like Fliggy and JD to leverage their channels and scale for enhanced awareness and to drive bookings through our flagship stores within the apps," shared Joon Aun Ooi.
Some of the recent initiatives taken for loyalty program, Wyndham Rewards:
• The group worked on a list of hotel recommendations through its WeChat mini program to encourage direct booking, which also supports member enrolments to Wyndham Rewards.

• Earlier this year, Wyndham Hotels & Resorts launched a social media giveaway content which utilises creative video formats to drive interaction. "Timed to coincide with Chinese New Year, this campaign helped us to engage with our audience and learn more about their CNY vacation plans, whilst also incentivizing and educating our followers about Wyndham Rewards," Joon Aun Ooi said. Followers simply had to count the number of many Red Packets (Hongbao) caught by the animated Ox, and leave a comment to share their idea of a perfect holiday.

• "We launched our "Member Appreciation Month" campaign on June 1, offering Wyndham Rewards members four weeks of exclusive member deals and savings to give them a reason to celebrate and get excited for trips to come. We've been mindful to offer a series of flexible offers. Our campaign started with a 35% bonus on Wyndham Rewards points- purchase, followed by promotional offers that give bonus points when our guests stay with us," said Joon Aun Ooi.
He added that the team works on a strategic and multi-faceted commercial strategy for all campaigns. "We consider our large pool of hotels across the country, as well as the wider region, and our commercial team takes into consideration all aspects – from demand within the respective destinations, seasonality, events and more. Of course, we have a set of best practices through our revenue generation team that emphasizes rate parity, and we also encourage creativity in packages being offered – whether it's through new partnerships or pre-paid room vouchers or destination packages," he said. "Ultimately, we want to drive loyalty and we continue to be focused on offering generous offers through Wyndham Rewards targeting our members on our direct channels – such as our "Stay Two Nights, Get a Free Night" initiative."
Lower-tier cities
Hotel companies in China are looking at lower-tier cities for expansion, and Wyndham is also looking at consumers from such areas.
"At Wyndham Hotels & Resorts, our mission is to make travel possible for all. More than half of China's population live outside of first-tier cities – that is a huge segment of potential customers. The domestic tourism market continues to remain buoyant in China. According to the China Tourism Academy, China's domestic tourism is expected to gain 3.3 trillion yuan in revenue in 2021 – which is an increase of 48 percent year on year," he said.
"While we're expanding our network in lower-tier cities, we are also strategically opening stunning new properties in popular tourist destinations all around China," said Joon Aun Ooi. This includes the recently opened Ramada Plaza by Wyndham Anshun located near the famous Huang Guo Shu Waterfalls as well as the Ramada by Wyndham Chenzhou Dongjiang Lake that is next to the tranquil Dongjiang Lake.