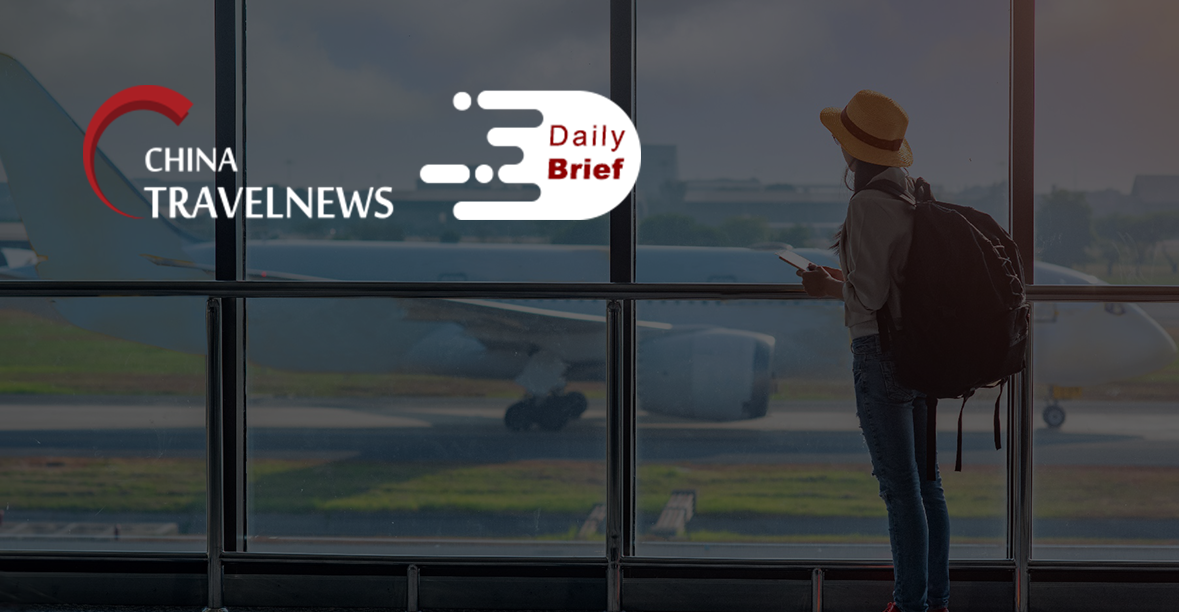 China may open up to international travel in early 2022, infectious disease expert predicts
>> Infectious disease specialist Zhang Wenhong estimates that China may wait until the first half of 2022 to begin relaxing its restrictions on international travel. The timeline would depend on vaccination rates both domestically and abroad, Zhang was quoted as saying in media reports.
China can't open up like US despite vaccination, official says
>> China can't begin to ease restrictions like the US even after inoculating a high level of its population because it has no way of analyzing how well its vaccines have worked in its largely Covid-free population, according to a top health official. Despite administering more than 40% of its citizens with at least one dose, Feng Zijian, the deputy director General of China's Center for Disease Control and Prevention, said China "has some unique difficulties" and is unable to match the U.S.'s ability to examine vaccine effectiveness in real-time as cases and deaths ebbed.
"I don't think we've got to that point - if we try to open even when 60% or 80% of population are vaccinated, it could still lead to a severe outbreak," Feng said Thursday at a conference in the eastern city of Qingdao. "It largely depends on the technical considerations, societal consensus and political concerns," he said.
Three-child policy set to further boost China's booming family travel
>> Tencent-backed online travel company Tongcheng-Elong released a report on family travel in China in 2020 and related trends for the future. The report pointed out that the increase in the number of children aged 14 or younger reflects the potential for the growth of family travel. Flight booking data from Tongcheng-Elong showed that although long-haul trips catering for families with children aged 12 and younger declined 13.8% in 2020 compared to pre-Covid levels, long-haul family trips taken in July and August as well as January had shown peak demand.
China sees RV business flourishing with over 5,400 registered companies
>> Traveling by recreational vehicles (RV) is increasingly popular in China, as reflected by the number of RVs going up at an annual rate of nearly 50% in the past few years, according to state media reports. By the end of 2020, China had a total of 218,000 RVs, reported China Central Television. The trend has also fueled the number of companies entering the business. Enterprise registration data platform Qichacha reported that China now has 5,419 registered companies with RV-related operations, including RV manufacturing, rental and sales.
Boeing warns China Trade impasse threatens company's global sway
>> Boeing Chief Executive Officer Dave Calhoun warned that a prolonged trade deadlock between the US and China threatens the comeback of its 737 Max and, ultimately, the company's longstanding role as a US industrial champion. China will be one of the world's hottest aviation markets as the coronavirus pandemic recedes, accounting for about a quarter of expected growth in jet sales over the next decade, Calhoun said Thursday. But without an agreement in place to restart purchases and deliveries, Boeing can't be sure when to raise output of the Max, the company's main source of revenue and cash.
China releases new five-year plan for culture, tourism
>> China's Ministry of Culture and Tourism on Wednesday released the 14th five-year plan for the development of various sectors, laying out the overall requirements, development goals, major tasks and measures for the 2021-2025 period. The plan sets out the major tasks of developing culture and tourism, including advancing social civility, establishing artistic creation systems for a new era, improving the protection, inheritance and utility of cultural heritage, and enhancing the modern tourism system.
Theme park highlights value of IPR protection
>> Universal Studios Beijing, the latest theme park and resort of a global chain that is expected to open to the public soon, has attracted wide attention because it is likely to become a major attraction in the capital and an important amusement park project in China. Theme parks are driven by intellectual property, and the Beijing authorities have been working, including running campaigns, since 2019 to provide special IPR protection for the resort.
Hong Kong scheme aimed at mainland Chinese travelers has been put on hold
>> Hong Kong's leader has announced the postponement of a scheme that would have allowed for quarantine-free entry for arrivals from mainland China, as officials across the border battle a fresh outbreak of coronavirus cases in neighboring Guangdong. Chief Executive Carrie Lam Cheng Yuet-ngor also called on residents to get vaccinated against the coronavirus as soon as possible, calling the inoculations a prerequisite for cross-border and overseas travel.
Hong Kong shows strong post-pandemic travel desire
>> A Post-pandemic Travel Survey with replies from 1394 Hongkongers found strong pent-up travel demand in the city. 44% survey respondents will, after border restriction is lifted, travel outside Hong Kong within 3 months while another 22% within 6 months. Many in Hong Kong continue spending on travel - 52.8% keep or increase travel budgets in coming year and interestingly 76% will pay more for safer trips.
Hainan offshore duty free sales soar 980% in April
>> Offshore duty free sales in Hainan province reached RMB4.75 billion (USD 745 million) in April, an increase of 980% year-on-year. Total sales, including duty paid, reached RMB5.2 billion (USD 814 million), a 997% increase over the same period in 2020.
Steigenberger opens first Chinese property
>> Steigenberger Hotels and Resorts has debuted in China with the opening of the Steigenberger Jinan Fengming. Steigenberger currently operates around 60 hotels in 11 countries across Europe, Asia and Africa, including the recently opened Steigenberger Airport Hotel Berlin.