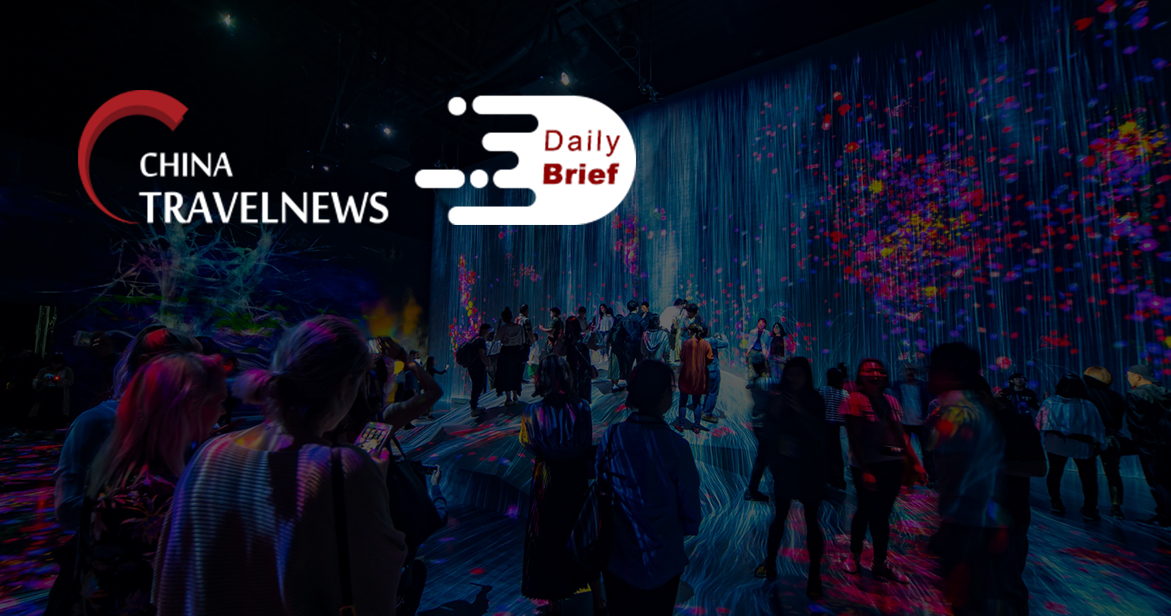 WHO approves Sinovac COVID shot in second Chinese milestone
>> The World Health Organization (WHO) said on Tuesday it has approved a COVID-19 vaccine made by Sinovac Biotech for emergency use listing, paving the way for a second Chinese shot to be used in poor countries. The WHO's independent panel of experts said in a statement it recommended Sinovac's vaccine for adults over 18. China has already deployed hundreds of millions of doses of both Sinopharm and Sinovac vaccines at home and exported them to many countries, particularly in Africa, Asia and Latin America.
China's COVID-19 vaccines are yet to be approved by Europe. The Inactivated (Vero Cell) COVID-19 Vaccine is currently under European Medicines Agency's review, according to the agency's website.
Saudi Arabia bars travelers who received Chinese-made jabs
>> As countries ease Covid-19 travel restrictions, Saudi Arabia has barred travelers who have been vaccinated with Chinese vaccines, leaving out the biggest groups of foreign visitors in the region. The middle-east country does not recognize vaccination certificates of Chinese vaccines despite the fact that WHO has registered Sinopharm for emergency use.
Room night bookings deliver sizable operating profit for Meituan
>> Speaking at the Q1 earnings call, Meituan CFO Shaohui Chen mentioned that the company's two categories - "food delivery" and "in-store, hotel and travel" posted healthy growth and jointly accounted for a cumulative operating profit of RMB 3.9 billion. This improved from an aggregate operating profit of RMB 3.7 billion in Q4 last year. Even as the company is focusing on the high-end hotel segment, Meituan CEO Xing Wang made an emphatic statement and said, "We are very confident that we will remain clear leader in lower-tier cities (as the preferred) hotel booking channel."
Star-rated hotels in China report $4.25 billion operating income for first quarter
>> China had a total of 7,104 star-rated hotels across the country in the first quarter of this year, and their operating income totaled RMB 27.06 billion (USD 4.25 billion) in the period, compared to 7,101 hotels reporting RMB 17.8 billion (USD 2.79 billion) in the same period last year, according to a review by China's Ministry of Culture and Tourism on the country's star-rated hotels. Strong revenue growth has been recorded for five-star and four-star hotels for the quarter.
Foreign destinations gearing up for Chinese tourists' imminent return may be disappointed
>> Before the pandemic, Chinese tourists made 169.21 million outbound trips in 2019, though more than 100 million of those jaunts were to Hong Kong, Macau or Taiwan. The total figure for 2020, however, fell by 86.9% to just above 20 million. ForwardKeys projected that it will take another five years for Chinese outbound travel to reach 98% of 2019 levels. McKinsey said continued restrictions will cause outbound travel to take more time to return to pre-Covid-19 levels in China than domestic travel.
China opens up to 100% foreign investment in entertainment venues
>> Major US entertainment companies that have invested in China's vast entertainment market saw their shares rise in earlier market trading on Tuesday after relaxed ownership limits to allow 100% foreign ownership of Chinese entertainment venues. MCT announced in a circular about regulatory changes on entertainment venues, that China will give foreign investors more room for investment by removing a previously required cap in ownership, in accordance with the nation's broader move to cut red tape.
Macau gaming revenue beats May expectations as tourists return
>> Macau gaming revenue beats analysts' expectations in May for the first time in four months as tourism from mainland China swelled over the Golden Week holiday. Gross gaming revenue rose 492% in May to 10.4 billion patacas (USD 1.3 billion), according to data from the Gaming Inspection and Coordination Bureau. That beat the median analyst estimate of a 467% jump year-on-year.
Hong Kong Airport to extend relief measures for operators until end of July
>> Airport Authority Hong Kong announced plans to extend the relief measures it introduced in March last year for operators at Hong Kong International Airport (HKIA), including airlines, retailers, catering companies, ground handling companies and HKIA personnel, until the end of July this year, due to the continued impact of coronavirus.
Cathay Pacific to hire Hong Kong-based pilots again for first time since pandemic
>> Cathay Pacific will start hiring Hong Kong-based pilots again for the first time in about 18 months, as it kick-starts the long process of rebuilding the business for after the Covid-19 pandemic. Hong Kong's beleaguered flag carrier told staff it would open the recruitment exercise on Tuesday for first and second officers as it tried to "safeguard" the company's position ahead of a recovery in international travel.
Hong Kong eases quarantine for vaccinated execs, drawing ire
>> Hong Kong is allowing vaccinated directors and senior executives of major listed companies to travel globally more easily, a significant relaxation of its onerous border curbs that's drawing backlash from the wider population for being elitist. Vaccinated senior executives from about 500 companies included in indexes like the Hang Seng and Hang Seng China Enterprises can seek permission to travel in and out of the city without needing to follow the current quarantine requirement, Hong Kong's Financial Services and the Treasury Bureau said.
Plaza Premium to rebrand 13 Menzies airport lounges
>> Plaza Premium Group and Menzies Aviation have formed a global partnership that will see the rebranding of existing airport lounges and cooperation on new projects. A total of 13 Menzies lounges will be rebranded as Plaza Premium facilities. A press release said that the lounges are located in "key airports" in Europe, South Africa and New Zealand.
IntercityHotel opens new hotel in China
>> Deutsche Hospitality is continuing its expansion into China. Together with its shareholder Huazhu, the group has launched a further hotel in the country in the form of the IntercityHotel Yangzhou Slender West Lake. The opening of this new IntercityHotel also marks a further step within the company's international growth strategy. Plans are already in place to operate more hotels under the IntercityHotel brand in Asia.