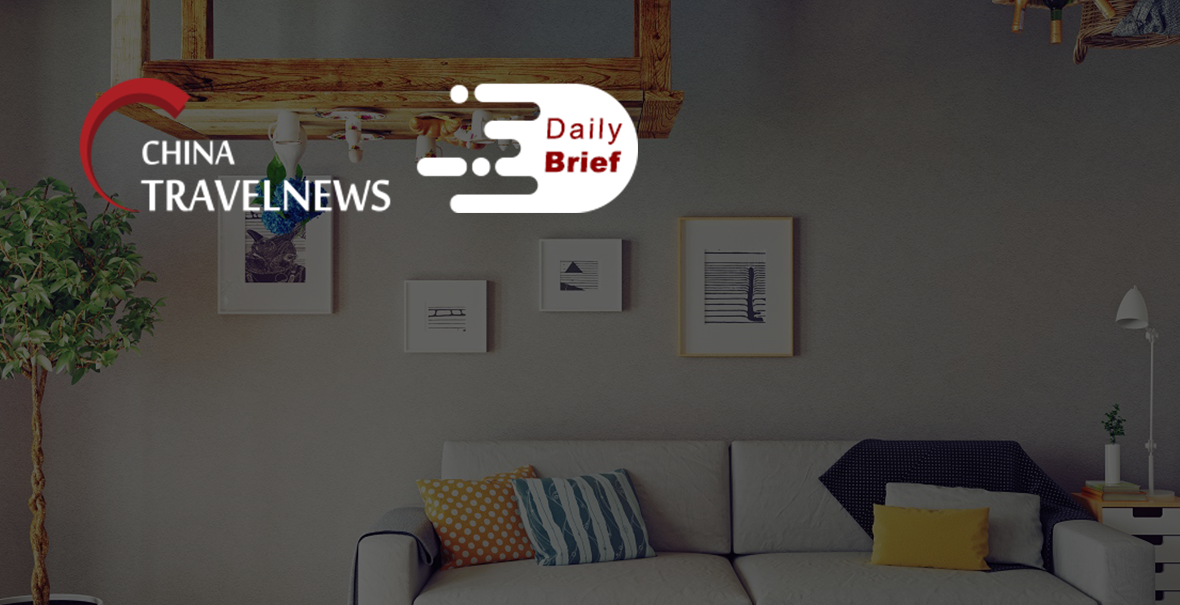 Guangzhou, Shenzhen each reports 4 new COVID-19 cases on May 26
>> Two major cities in southern Chinese province Guangdong, Guangzhou and Shenzhen, each reported four new COVID-19 confirmed cases on May 26, according to local municipal health authorities. Guangzhou has added two local cases and two imported cases, while Shenzhen has reported four asymptomatic cases.
Taiwan extends restrictions till June as new infections up
>> Taiwan on Tuesday extended virus-related restrictions until the middle of June as it reported 281 new local COVID-19 infections, 261 backlogged local cases, and six deaths, according to local health authorities.
Resuming travel between China and UK will boost ties, says BritCham
>> International travel restrictions imposed to prevent the transmission of COVID-19 have blocked cultural exchange between China and the UK, impacting public opinion, which requires urgent action, said a report released by the British Chamber of Commerce (BritCham) in China on Wednesday. With China effectively controlling the virus transmission and the UK making strides in vaccinating its residents, BritCham urged that both countries should work toward resuming travel.
Japanese firms double down on online sales in China amid tourism halt
>> International travel has come to a standstill amid the pandemic and dealt a heavy blow to businesses in Japan that have relied on the purchasing power of inbound visitors from China, the world's second-largest economy. In 2019, foreign visitors — of which nearly a third were Chinese — spent ¥4.8 trillion in Japan. Last year, spending plunged 85% to an estimated ¥745 billion. To offset the fall in domestic sales, Japanese firms are doubling down on China's gigantic online market by beefing up cross-border e-commerce strategies.
Tongcheng-Elong partners with Travelport to empower traveler shopping experience in NDC trial
>> Chinese online travel agency Tongcheng-Elong has partnered with Travelport to trial Travelport's new modern, lightweight, highly functional microservices API, part of the recently launched Travelport+ next-generation platform. The initiative would enable the OTA to access IATA NDC functionalities, including the NDC content from the multiple airlines Travelport has built NDC connections with.
Trip.com downplays regulation threat with 13% market share
>> Downplaying the potential threat of China's antitrust regulations, Ms. Jane Sun, CEO of the country's top online travel company Trip.com Group, said last week that currently the company's market share is still quite small, at around 13% as of 2019. Ms. Sun mentioned that the travel industry is still growing rapidly and Trip.com Group will "work very hard with the government". Chairman Mr. James Liang shared that the company's global market share is still in the "low single-digits".
Huazhu targets lifestyle hotel opportunities
>> One of China's largest local hotel chains, Huazhu Group, is looking to the lifestyle segment for further growth. Speaking at the company's latest earnings call, Huazhu's executive chairman Mr. Qi Ji shared that more "diversified" demand from travel experience's perspective, especially in the leisure travel segment and for upscale hotels, is being observed. The company has sustained its interest in "lifestyle market opportunities". CEO Hui Jin said Huazhu also brought more good news in lower-tier markets. "We observed that lower-tier cities recovered better than higher-tier cities," said Jin.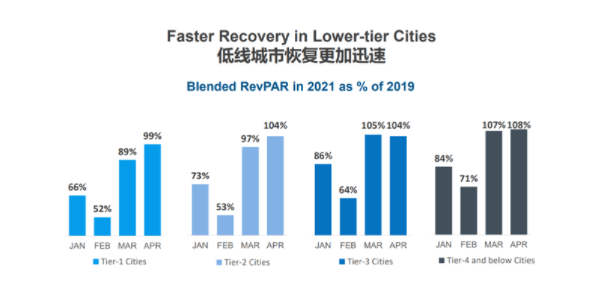 Macau, Hainan and Hong Kong have different positioning in Greater Bay region
>> Tourists from mainland China flooded into Macau last September, when Chinese authorities resumed allowing visits to the gambling hub. Meanwhile, Chinese island Hainan has become a key destination for mainland luxury shoppers, who are banned from traveling overseas. Amrita Banta, managing director at luxury consultancy Agility Research & Strategy said that Macau, Hainan and Hong Kong have different positioning in the Greater Bay region as Hong Kong offers a world city experience, Sanya (a Hainan city) offers the beach, while Macau offers gaming.
Frasers Hospitality forges ahead in China
>> Building on the successful launch of Fraser Residence Chengdu in mid-2020, Frasers Hospitality said it is set to continue on its steady growth course in China in key Chinese gateway cities. Notable plans within the next four years include the upcoming opening of properties in first and second tier cities like Chongqing, Pazhou, Guangzhou, Shenzhen and Nanjing. Frasers Hospitality currently operates 12 properties across 12 key gateway cities.
Louvre Hotels plans for nearly 50 new hotels in Saudi Arabia by 2025
>> Louvre Hotels Group, a European hotel chain owned by Shanghai-based giant JinJiang International, plans to expand its portfolio in Saudi Arabia to 47 hotels by 2025, for a total of nearly 7,000 rooms, via its Campanile, Golden Tulip and Tulip Inn brands. "Saudi Arabia represents a strategic market for our global development, due in great part to its focus on tourism and the extraordinary choice of destinations it offers," said Louvre Hotels CEO Pierre-Frédéric Roulot.
Budapest, Shanghai Pudong sign sister airport agreement
>> Budapest Airport has signed a sister airport agreement with Shanghai Pudong International Airport and announced the launch of a direct cargo service between the Hungarian capital and the city of Ningbo, a major port and industrial hub in east China's Zhejiang province.