ChinaTravelNews, Ritesh Gupta - DidaTravel, a global hotel wholesaler based in China, is moving ahead with its expansion plans post its Series B financing round, which featured business conglomerate Alibaba as the lead investor. The company is currently operating in 17 locations in China and internationally, with its head office in Shenzhen, China.
"We welcomed several new product managers to our hotel sourcing team based in Malaysia, Thailand, Indonesia and China. In the near future, we will also reinforce our contracting arms in Japan, South Korea, UAE and UK. Our aim is to reach out to more independent and chain hotel partners and bring them into our distribution ecosystem by means of digital technology," Rikin Wu, founder and CEO of DidaTravel, told ChinaTravelNews.com in an interview.
Wu added, "It (the expansion) will help properties improve sales efficiency and gain more market exposure and brand awareness. Meanwhile, it will help us in return to enrich our product portfolio and offer more product options to meet our clients' enormous demand."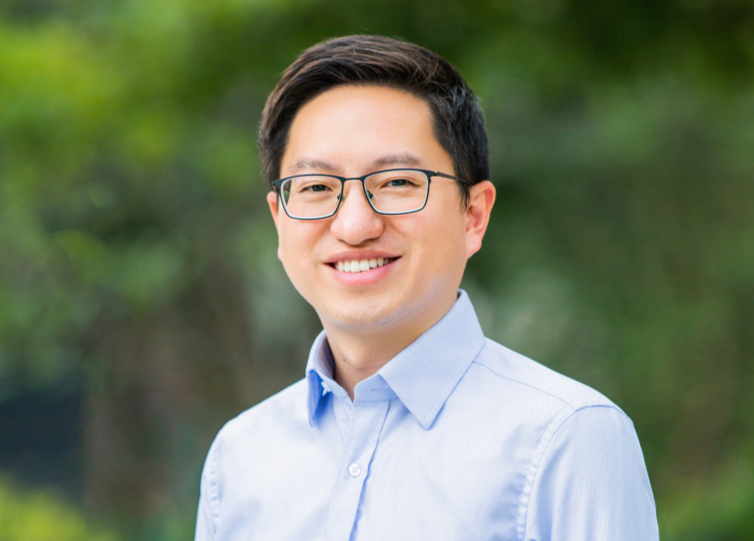 On the product side, the group has over 700,000 hotels worldwide live availability.
Wu mentioned that DidaTravel currently has 30,000 plus direct contracts, including 18,000 plus China domestic inventory with over 20 Chinese hotel chains direct connectivity. "We also have a comprehensive coverage in the APAC region for independent hotels (over 100 plus international, regional and local hotel chains connectivity)."
"With our extensive reach (at a local level in different markets), we (will) establish a closer relationship to facilitate mutual understanding, ensuring that we can respond to our partners' requests more swiftly. And it will continue to be our key business direction for the coming years, even during the pandemic," said Wu.
As of November 2019, DidaTravel's daily turnover had reached over US$2.57 million.
On what to expect this year and in 2022, Wu said, "According to some stats and reports, overall the industry may expect 50% in 2021 and 80% in 2022 in terms of gross bookings level in 2019. But we will be more optimistic on this. We believe the market will rebound more aggressively than we expect when it comes to retaliatory growth. And our continued investment during the pandemic will repay as setting ourselves in a competitive position in the market."
Analytics and customer support
Other than expanding the contracting team, the company is also looking at other aspects of operations. For one, DidaTravel is accelerating its digitization process. It has worked with Alibaba Cloud to set up a big data platform-based real-time application monitoring system. The organization can keep track of stay dates, buying behaviour, demand source markets etc. Wu said, "Our team would like to bring a value proposition to them in term of digitalization and a series of new marketing projects to reconnect with China and global markets when borders are ready to be opened". The plan is to share insights of the changing business landscape and "come up with aligning solution that we can work on together," he said.
B2B travel organizations have been looking at supporting the companies they work with, to handle the impact of COVID-19 on travel bookings, offering regular updates or information on what hotels are doing, cutting down on compensation on certain bookings, extending payment terms etc. And also counting on their staff and resources for the same. Wu mentioned that DidaTravel has currently over 300 staff, including 100 plus customer service staff operating 24/7, working in 11 countries across 4 continents attending partners worldwide.
Recovery in China
On having Alibaba as their strategic investor, Wu said the group understands profoundly "our business essence, strategic direction and long-term vision".
"So independently, we will keep on strengthening our global hotel supply chain and distribution network worldwide. We will make sure our partners benefit from our upgrading product inventory, technology and service. Meanwhile, there are many synergies between the two parties. Alibaba owns some biggest and reputable e-commerce platforms in China, including their travel branch Fliggy. We will spend joint efforts on cross-inventory, direct sourcing, and channel optimization. By doing so, we believe we both can enrich our business portfolio and serve our clients better," explained Wu. Fliggy, being part of the e-commerce specialist, is known for consumption-stimulating campaigns. Fliggy recently launched a new interactive feature inspired by China's "blind box" craze, where users can virtually unwrap a holiday flight for just RMB66 ($10). One could win tickets valued as high as RMB2000.
Alibaba formed a JV with China's largest tour operator Utour to distribute travel products. "We are working with Fliggy and the JV company in parallel on cross-selling model," shared Wu.
The first half of Q1 was marked by restrictions and adversely impacted the travel industry in China. Once there were signs of recovery, the business picked up quickly. "The latest statistics of Labor Day holiday shows that there were 230 million trips made, with bookings of air tickets, admission tickets, (hotel) rooms increasing from the same period in 2019. The volume and enthusiasm of travellers indicate people and economy are in full swing. Therefore, we are confident to expect a similar recovering pattern in overseas travel business when the situation is under control regionally and globally, and borders are reopened," said Wu.
At the same time, Wu observed that new trends in travel bookings can't be ignored.
"First, channels that can draw traffic and result in bookings have broadened. New media including SNS (social networking service), UGC (user generated content) and live broadcast is now an effective part of sales and marketing strategies in the travel industry. Technology and sales network that can help extend the reach will be critical. Second, travellers are looking for more diversified offers such as packages and niche products. It requires providers to be able to connect through digitized means," said Wu.
Role as a wholesaler
Hotels are trying to simplify their distribution. Also, when they work with B2B specialists, they are concerned about these entities not playing their part in consistent shopping experience or impacting a hotel's margin. But Wu is confident that DidaTravel can play an apt role in the distribution of rates, availability and content. "The gap between demand and supply in global hotel distribution is still tremendous. On the demand side, the travellers' preferences and booking patterns are diverse, vary with generations, cultures, and geographies. Not to mention the dynamics keep changing all the time," he said.
Wu added, "While on the supply side, hotel resources are also highly fragmented, most of which are lack of necessary capability to reach out to the right target audience due to the limitation of digital technology and sales and marketing strategy. On top of this, they are facing fierce competition and longing for diversified channels. Therefore, our mission is to bridge that gap by the cutting-edge distribution technology and service, bringing our partners up on an efficient network where demand can meet the right supply."
Wu is confident that DidaTravel's offerings are going to stand out from its competitors in China's B2B travel industry.
"The key to the success of our business as facing hotel partners, not only in China but also in global arena, has always been technology, distribution network and extra value in revenue and marketing. We have been putting a lot of efforts to help our partners to distribute their inventory more efficiently by our technology, making booking process smoother. And we help our partners to reach out to clients coming from diversified channels and geographies which otherwise might not be possible or not cost-effective to obtain. Besides, we offer our data and offline channels to the partners for them to manage revenue and gain more exposure in branding. I think it is the comprehensive set of values we bring up to partners that gives us a unique market proposition," explained Wu.
He said overall the major challenge for all the players in travel industry is still the global pandemic.
"When and how the market will get back to normal are still in question. Having said that, we would like to see it as a good timing for us internally to polish our strategy, implement globalization and lay the groundwork for future growth. That is the reason for which we keep expanding our global business for both sourcing and distribution. In the past six months, we set up new branches and invited talent and experts to come on-board. We want to get closer with our hotel partners and client partners. We listen to their demands and support them as much as we can to overcome this situation and prepare for the recovery," concluded Wu.