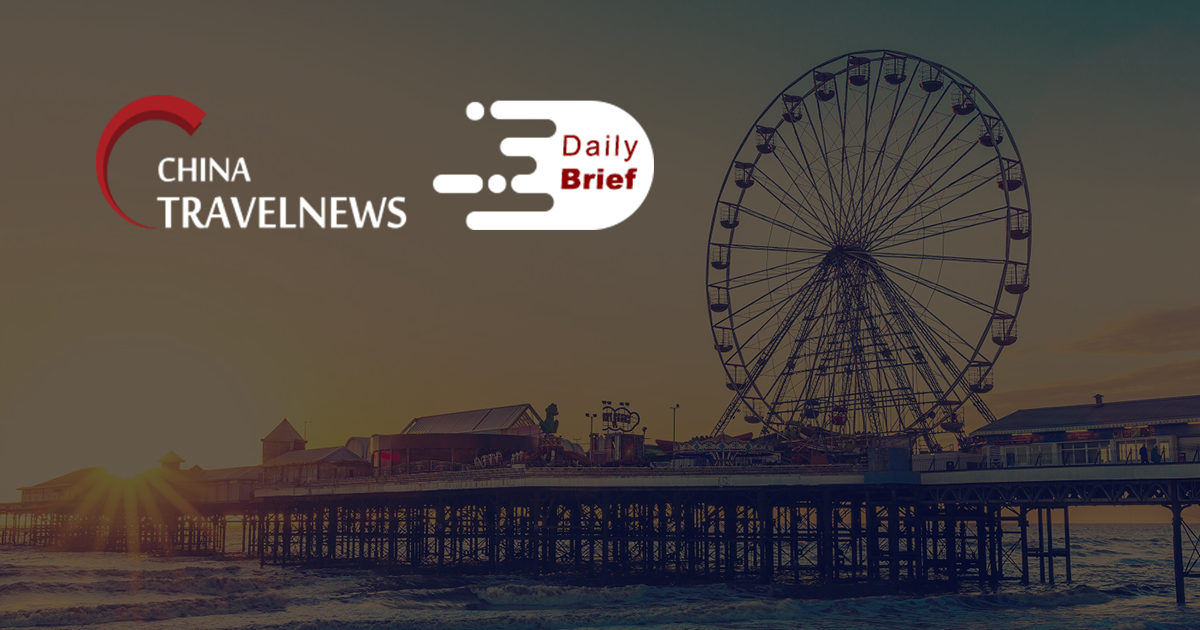 China sees a 244% rise in theme-park businesses registration in January-April
>> Over 750 theme parks resumed operation during the May Day holiday this year and reported a 20% increase in visitation compared with the pre-pandemic level in 2019, reported China Central Television's financial news unit. Enterprise registration platform Qichacha's data shows that over 60,000 companies related to theme park business have been registered in China. In the first four months of this year, the number hit 9,740, soaring by 244% compared with the same period of 2020, according to Qichacha.
OTA Tongcheng-Elong invests in online pilot training company Chuangfei
>> Chinese online travel company Tongcheng-Elong has invested in pilot training company Chuangfei (Suzhou) General Aviation through its subsidiary Tongcheng Air Travel (or Tongcheng Hanglv). Chuangfei will train pilots for a Chinese domestic airline invested by Tongcheng-Elong.
Trip.com focuses on 'personalized' domestic travel, CEO says
>> Travel company Trip.com Group expects a surge in demand for outbound travel from China once COVID-19 restrictions ease, but in the meantime is focusing on "personalized" packages for domestic tourism, its CEO said. Jane Sun, CEO of Trip.com, said Chinese tourists are more inclined to travel in smaller groups with family or close friends, instead of with dozens of strangers.
OTA group borrows 4,745,300 shares from Baidu
>> Trip.com Group announced that the stabilization period in connection with the company's Global Offering ended on May 13, being the 30th day after the last day for lodging applications under the Hong Kong Public Offering. The company said it has taken stabilizing actions, including borrowing 4,745,300 shares from Baidu Holdings, one of its major stakeholders.
Robust Chinese fuel demand cushioning oil market
>> Fuel consumption has risen as domestic travel picks up across China, with residents confident localized outbreaks will be dealt with swiftly. The nation is also forecast to import more crude this year than in 2020 due to the economic recovery. Booming holiday travel and greater mobility has pushed motor fuel prices back to pre-pandemic levels.
China Express bets on subsidized routes, home-grown jets as path to profits
>> China Express Airlines, a regional carrier based in the southwestern city of Chongqing, is betting that its business model of flying heavily subsidised routes using an increasingly Chinese-made fleet will give it an edge over rivals. The airline reported a 22% rise in annual profit last year - a near-impossible feat in the pandemic-ravaged aviation industry - thanks to subsidies of more than RMB 625 million (USD 97.14 million) that accounted for 87% of its total profits before tax.
Upscale hotel market booming on Chinese mainland
>> Rising demand for premium hospitality experiences is boosting China's luxury hotel market. A recent survey by the world's largest hospitality consulting brand Horwath HT reveals robust growth in the upper-midscale hotel market on Chinese mainland in 2020. In particular, deals involving luxury hotels reported a year-on-year increase of 167%. Shanghai has a mature high-end consumption market, and the Great Bay area is thriving.
Shiji's IcePortal selected by Minor Hotels to enhance visual content management
>> Shiji's IcePortal has announced that it has recently partnered with Minor Hotels to provide visual content management for the hotel group. The company will enable Minor Hotels to curate, score, and track their visual content across all major distribution channels and GDS through IcePortal's centralized portal.