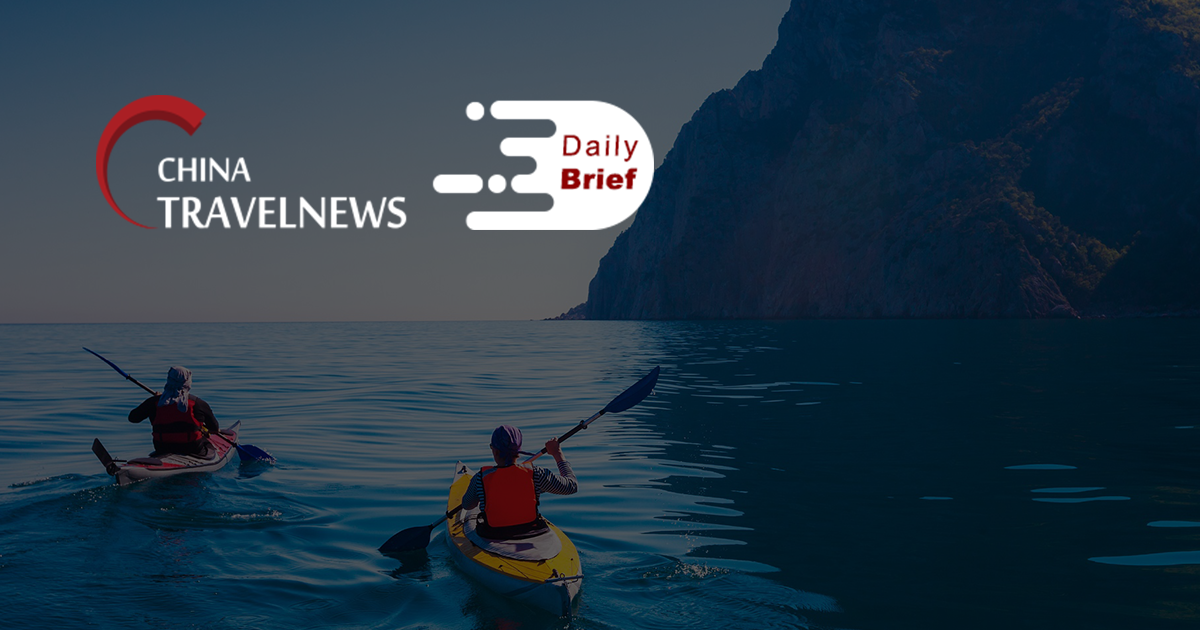 EU Council tells member states to open borders for Chinese tourists
>> The Council of the European Union has updated the list of epidemiologically safe third countries, the residents of which should be permitted by the Member States to enter the block, after more than three months. From May 6, visitors from mainland China, Hong Kong and Macao should be allowed to enter the area, according to the latest advice. Europe's medicines watchdog said earlier this week it has started reviewing China's Sinovac coronavirus jab, a process that could lead to eventual approval for the European market.
China's first comic themed park opens
>> China's first scenic area themed on comics, named Fox Spirit Matchmaker, opened during the Labor Day holiday in Hangzhou, capital of east China's Zhejiang Province. The scenic area is based on an anime of the same name. It's the first theme park to integrate immersive performances with night tours.
IHG reports occupancy growth in Greater China and CEO is confident about sustained growth
>> InterContinental Hotels Group reported improvement in demand within the first quarter, led by the Americas and Greater China. RevPAR in Greater China was down 37.7% vs 2019, and up 78.2% vs 2020.
Chinese travel booms while spending still lags pre-Covid levels
>> Chinese travel surged over the Labor Day holidays to exceed pre-pandemic levels while spending continued to lag, signaling a slow recovery in consumption. There were 230 million domestic trips over the five-day break, a 3.2% increase from 2019, according to government data. Consumers are still reluctant to spend though, with tourism revenue rising to RMB 113 billion (USD 17.4 billion), or 77% of the level reached two years ago.
Singapore rethinks Hong Kong travel bubble as virus returns
>> Singapore's government said it's assessing any potential changes to a planned travel bubble with Hong Kong after a flareup of Covid-19 infections triggered fresh restrictions in the city-state. It announced to impose a three-week crackdown, including limiting social gatherings to no more than five people and tightening border curbs, to stem the spread of a new variant first identified in India.
Macau gaming revenue back to 50% of pre-COVID levels in Golden Week
>> Macau's gaming operators recorded their best week since the earliest days of 2020 during May Golden Week, with gross gaming revenues (GGR) clawing back to around 50% of pre-COVID-19 levels according to JP Morgan analysts, who described GGR figures for the holiday period as "broadly satisfactory" – led by a resurgence in the mass segment. While visitation only reached around 25% of 2019 May Golden Week levels, GGR was between 40% and 50% including a recovery to between 60% and 70% for mass GGR compared with 20% to 25% for VIP.
May break average daily Macau arrivals more than 33,000
>> Macau had 165,500 visitor arrivals for the five-day holiday surrounding Labour Day on May 1, meaning there was a daily average of 33,100. But the actual tally for the final two days on May 4 and May 5 was fewer than 30,000 arrivals, according to figures from Macau's Public Security Police.