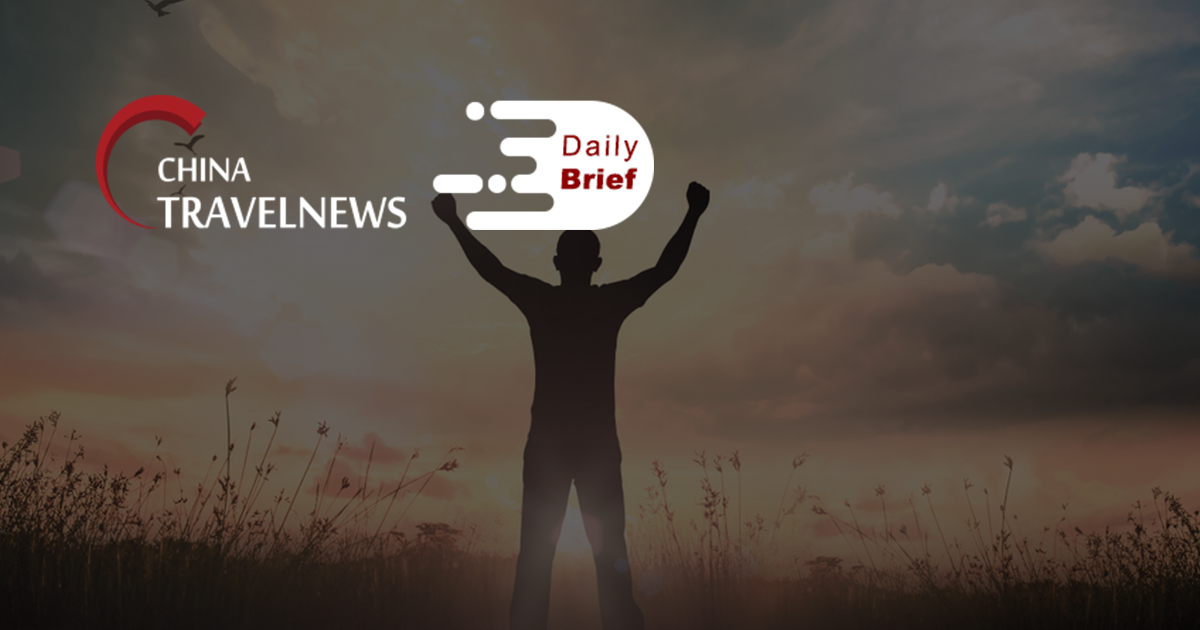 Chinese financial regulators issue warning to big tech firms
>> China's central bank, together with the country's banking, insurance, securities and foreign-exchange regulators, summoned 13 technology firms and ordered them to delink their payment systems from some financial products. They also demanded the companies bring their online lending and deposit-taking businesses in line with regulatory requirements. The firms included Tencent Holdings, ByteDance and the financial arms of Meituan, Didi Chuxing, JD.com and Trip.com Group, according to a statement from the People's Bank of China.
China's OTAs and hotel groups are launching more hotel brands to meet diverse demands
>> In the first four months of 2021, 10 new hotel brands were launched in China, each with its own unique positioning. Hotel chains Jin Jiang, BTG Homeinns and online players Tongcheng-Elong have rolled out their new hotel brands. The 10 brands launched in January-April this year cover different themes and levels, and may fundamentally reduce the pressure of homogenization competition in the market, according to an industry analyst.
Macau's online dining orders increase by 30% year-on-year during May Day holiday
>> With the five-day May Day holiday approaching, the number of tourists heading to Macau is expected to surge significantly. According to the data from Dianping, a lifestyle service review and reservation App under the umbrella of Meituan, hotel bookings in the SAR have increased 180%, and online reservations for dining experience have jumped over 30% when compared with 2019.
Indian Covid variant detected in Chinese cities
>> COVID-19 mutant strains found in India have been detected in some Chinese cities, Wu Zunyou, the chief epidemiologist of the Chinese Center for Disease Control, said on Thursday. Zhoushan in Ningbo, East China's Zhejiang Province reported Thursday that 11 Chinese crew members on a cargo ship now docked in the city tested positive for COVID-19 recently. All were imported infections from India, according to authorities. Prior to cases in Zhoushan, Southwest China's Chongqing Municipality reported an imported case of COVID-19 on Wednesday, who had previously worked in India.
US aviation giants hope to gain more market in China
>> After losing six quarters in a row, Boeing CEO urged the Biden administration to establish good trade relations with China, and said that the aircraft orders from China will be the key to the company's long-term development. "China is an important market for our commercial airplanes and order activity from China will affect our future production rates," CEO Dave Calhoun said. Boeing's orders from China plummeted to the bottom during the trade disputes between China and the US.
China slightly eases international flight suspension rules
>> China's aviation regulator will slightly relax suspension rules on international flights due to COVID-19 as it seeks to facilitate more flexible capacity arrangement for airlines. Airlines can now choose to cap the load factor on a flight, or percentage of seats filled, to no more than 40% for four weeks if more than five but less than 10 passengers on a previous flight test positive for COVID-19 after arriving in China, the Civil Aviation Administration of China (CAAC) said in a statement.
China Southern Airlines' Paris-Guangzhou service to be suspended for two weeks
>> CAAC stated on April 29 that China Southern Airlines' Paris CDG-Guangzhou service will be suspended for two weeks from May 3 after five passengers on flight CZ348 tested positive for coronavirus on April 16.
Juneyao Air sets up investment partnership as HNA unloads assets
>> Shanghai-based carrier Juneyao Airlines plans to partner with strategic investors to set up a 30 billion yuan (USD 4.6 billion) partnership for investing in airline operators. The group may participate in acquiring airline assets from HNA Group, which is in bankruptcy restructuring and is seeking strategic investors for its airline, airport and retail businesses.
China's top airlines post wider Q1 losses on COVID-19 resurgence
>> China's three biggest airlines reported wider losses for the first quarter when COVID-19 cases rose, but the industry's quick recovery, helped by the country's fast containment measures, is expected to bolster full-year results. China Eastern Airlines recorded a net loss of 3.8 billion yuan ($587.50 million) in the first quarter, up from a 2.7 billion yuan loss in the previous quarter, while Southern Airlines saw losses deepen to 4 billion yuan from 3.4 billion.
Chinese in their 50s spend most in personal tourism: survey
>> Seniors in their 50s have become the major force in personal tourism consumption in China, with over 23.9% of them reporting personal tourism expenditure exceeding RMB 5,000 (USD 772.7) last year, a recent survey said. According to a green book on China's tourism development analysis and forecast in 2020 to 2021, jointly released by the Chinese Academy of Social Sciences and the Social Sciences Academic Press on April 28, Chinese people born in the 1960s spent the most in personal tourism, while those born in the 1980s are the main consumers in family tourism.
Tourplus signs MoU with China Youth Travel Services
>> Malaysian travel tech startup Tourplus Technology has signed a memorandum of understanding (MoU) with Yubei, ChongQing-based China Youth Travel Services (CYTS). In a statement, Rickson Goh, founder and chief executive officer of TourPlus, said the MoU places Tourplus as the tour supplier to CYTS.