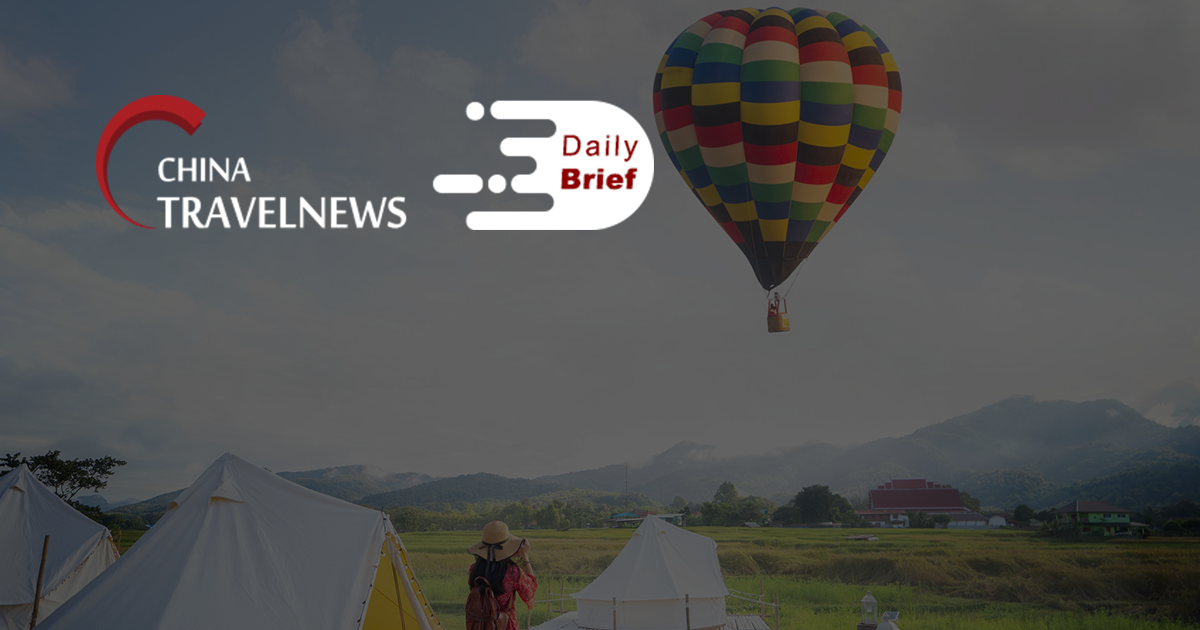 Boeing cites China as risk factor to its recovery
>> Boeing said it does not expect China to allow the 737 Max fly until the second half of the year, according to the Financial Times. The aircraft maker's executives highlighted the need for regulatory approval and overall US-China relations as risk factors to its business recovery.
US ease of travel ban for Chinese students 'good news'
>> US authorities announced on Monday that Chinese students, whose academic programs begin on August 1, 2021 or later, can enter the US before the start of their academic activities, which is seen by observers as a major step forward for academic exchanges in the post-pandemic era.
Hotel giant Huazhu Group changes CFO
>> Shanghai-based hotel chain Huazhu Group said its chief financial officer Mr. Teo Nee Chuan will resign for "personal reasons", effective May 10, 2021. The company has appointed chief compliance officer Ms. Hui Chen to take over as Huazhu Group's new CFO in May.
Singapore submits travel bubble proposal to Taiwan
>> Singapore's transportation chief confirmed Monday (April 26) that the city-state's government has submitted a proposal to Taiwan to launch a travel bubble between two sides. Taiwanese officials are studying the travel bubble proposal and a consensus can hopefully be reached soon.
Early tickets for Hong Kong-Singapore travel bubble sold out
>> Flights for the initial phase of the Hong Kong-Singapore travel bubble have sold out in both directions, according to the websites of Cathay Pacific Airways and Singapore Airlines. The bubble is due to open on May 26, and demand was always going to outstrip supply given there will only be one return flight per day between the two financial hubs, and with capacity limited at 200 travelers.
Vaccinations a must for future travel bubbles, Hong Kong minister says
>> Full vaccination will be the baseline for Hong Kong residents hoping to take part in future travel bubbles, the city's commerce minister has said, as flights for a new quarantine-free corridor with Singapore were rapidly filling up on Tuesday.
Record-breaking Labour Day holiday travel in China
>> Chinese domestic travel during the forthcoming Labour Day holiday is set to exceed pre-pandemic levels substantially, according to research undertaken by ForwardKeys. As of mid-April, total flight tickets issued for travel over the peak period, 1st – 5th May, were 5.8% ahead of where they were at the equivalent moment in 2019. Bookings for the extended holiday period, 28th April – 9th May, were 9.8% ahead.
​Universal Beijing Resort reveals stunning hotels
>> Ahead of its much-anticipated opening, Universal Beijing Resort released details and photos of its two stunning hotels on Monday, which it promised will offer "exceptional" guest experiences. Dorian Rommel, managing director of Hotel Management at the resort, said that the company is confident that the two hotels will embrace a new level of theme park hospitality that is "beyond expectation".