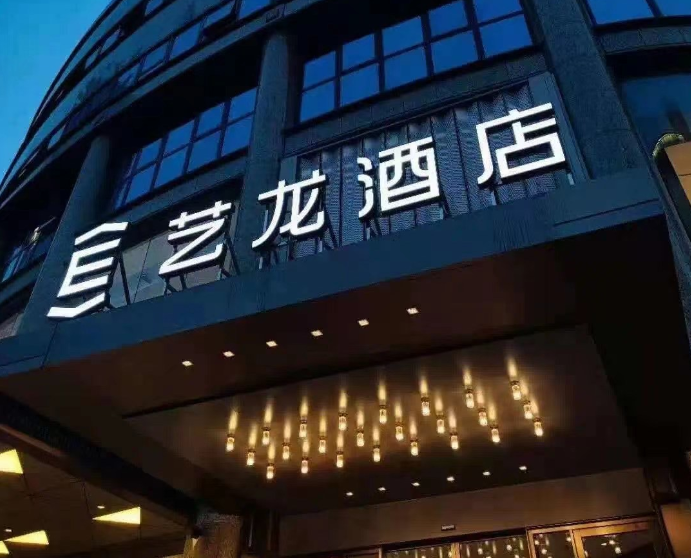 Elong Hotel, a hotel management unit of Hong Kong-listed online travel company Tongcheng-Elong, made its debut on April 22 in Shanghai.
Thanks to the advantageous location and the rebound of business travel and MICE in the city, the Elong Hotel Shanghai property posted 100% occupancy and higher-than-expected RevPAR since its opening, according to Zongsheng Zhong, CEO of Elong Hotel.
Mr. Zhong pointed out that 80% of Elong Hotel customers are high-end business travelers. As the first property of the hotel brand, the positioning, product and services are crucial to the development of Elong Hotel, especially as it is located in Nanjing Road Shanghai, which is renowned as one of the world's busiest shopping avenues.
Elong Hotel has signed up 62 properties for its four brands, most of them are franchised hotels in lower-tier cities in eastern, southern and central China. So far, Elong Hotel Shanghai is the only property in operation.
Mr. Zhong said that Elong Hotel would launch four to six hotel brands in 2021, including Elong Yue that targets mid- and high-end business traveler, Elong Etang that is fashionable and in the "light midscale", and Elong Me designed for young business travelers, to meet the increasingly sophisticated and differentiated needs of business travelers in lower-tier cities. The company defines "light midscale hotels" as Gen Z-oriented properties with affordable room rates at between RMB 180 and 250 (USD 27.7 to 38.5).
Since the second half of 2020, Elong Hotel has established joint-brand partnerships with a number of local hotel management companies, including Yminn, H Travel Light Hotel and Yunkai Hotel, and has signed up nearly 150 hotels with two of its partners. In the model of joint brands, Elong Hotel plays a major role in brand licensing and coordinated hotel operation.
Elong Hotel's parent company Tongcheng-Elong regards lower-tier cities as emerging markets. Tongcheng-Elong reported in its annual financial report of 2020 that as of the end of the year, registered users residing outside of first-tier cities in China accounted for approximately 86.3% of the total registered users. Approximately 61.7% of new paying users on its WeChat platform were from cities of the third-tier or lower in China.
For the fourth quarter last year, the group recorded a 21% year-on-year increase in domestic room nights sold nationwide, with more than 30% increase year-on-year in lower-tier cities.
UBS data suggests that the travel frequency and expenditure of travelers in third- and fourth-tier cities are 30% to 40% lower than in top-tier cities. But with the improvement of local infrastructure and the returning of the young generations from major cities, consumer spending in the lower-tier markets is expected to grow significantly.
Mr. Zhong believed that Elong Hotel could leverage parent Tongcheng-Elong's platform to grow its hotel operation. Rather than competing with other hotel management companies, Elong Hotel is cooperating with its peers and learning from its partners, he said.
That said, Elong hotel partners may have to make distribution choices between Elong and its rival platforms, such as Fliggy and Meituan.
But Heping Ma, CEO of Tongcheng-Elong, once said that the investment in Elong Hotel was a trial in the hotel management industry. Tongcheng-Elong was not vying for hotel market share but empowering hotel management to improve efficiency, lower costs and establish intelligent connections with other platforms.