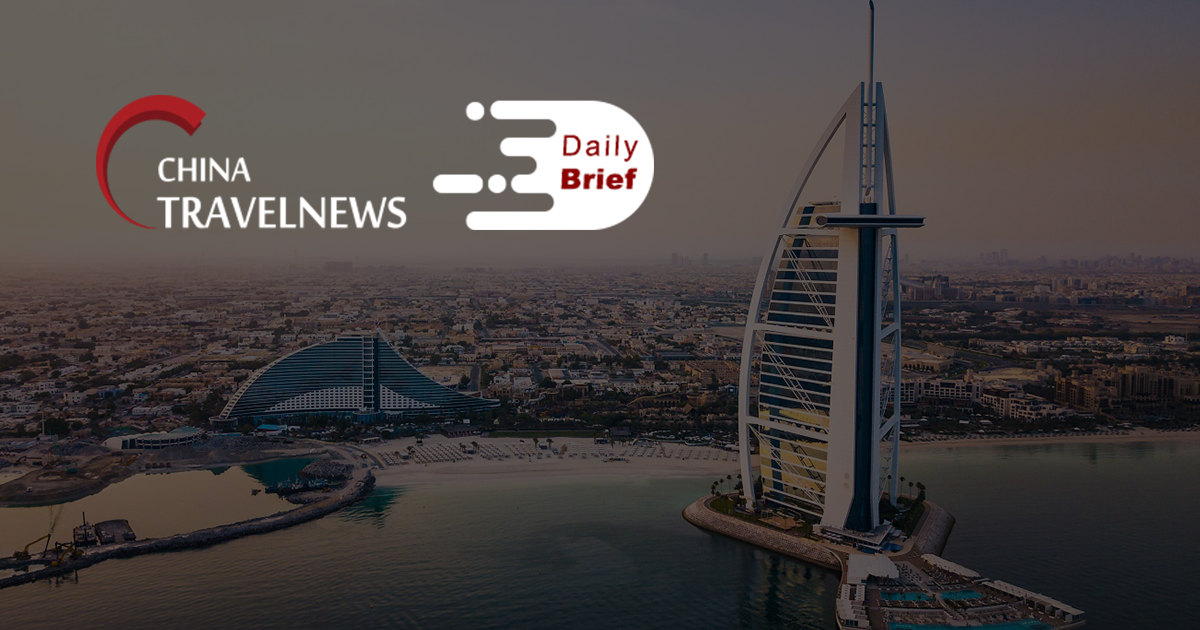 Lifestyle hotel brand Atour reportedly plans $300m IPO in US
>> Lifestyle hotel brand Atour is reportedly planning a USD 300 million US IPO, according to an IRF report. The company was backed by Legend Capital and Alibaba's former CEO Mr. Zhaoxi Lu in previous funding round. Atour Hotel established a distribution connection with Expedia through DerbySoft technology in 2019, launching 200 hotels on the US online travel booking platform before the pandemic took place.
"We've only got 2% of the market", says Trip.com chairman at second listing
>> Asia's largest online travel group might still have much room for growth, as the company landed on the Hong Kong stock market with a second listing. "We've only got 2% of the world's travel market," said Mr. James Liang, chairman of Shanghai-based Trip.com Group, during the company's second listing ceremony on Monday. "Our goal is to continuously explore, innovate and pursue a perfect travel service, as we did for the past two decades." Mr. Liang laid out a four-pillar strategy for the company's future growth.
China may approve 1st foreign Covid vaccine by July
>> China is planning to authorize the COVID-19 vaccine developed by Germany's BioNTech SE by July, the Wall Street Journal reported on Friday, citing people familiar with the matter. Chinese officials are reviewing clinical-trial data for the vaccine and are expected to authorize it for domestic use within the next 10 weeks, the report said. If approved, it would become the first foreign COVID-19 vaccine to be authorized in the country.
China's 'Big Three' March domestic traffic leaps past 2019 levels
>> After a tepid start to the year, China's three largest carriers made significant gains in domestic traffic, surpassing even pre-pandemic levels in some instances. The Civil Aviation Administration of China (CAAC) disclosed in March that Chinese carriers are expected to recover around 90% of pre-pandemic traffic this year, underscoring the recovery China is experiencing after claiming to have controlled the coronavirus outbreak.
Cathay Pacific flies fewer than 600 passengers per day
>> Cathay Pacific Airways flew just 18,539 passengers in March -- a daily average of 598 and a slump of 94% from a year earlier -- as it continued to operate a very limited schedule compared with before the pandemic. Passenger load factor fell 28 percentage points to 21.2% and capacity measured in available seat kilometers tumbled by 90%.
Hong Kong International Airport passenger traffic slumps to March low
>> Passenger traffic at Hong Kong International Airport declined by 89.9% year-on-year in March, Airport Authority Hong Kong revealed. Compared with the pre-COVID March 2019 figures (6.4 million), airport passenger traffic is down by 99.99% and flight numbers by 71%.
Hong Kong, Macau tightens flight ban, quarantine rule to fight mutant strain
>> Hong Kong has announced a two-week ban on flights from the three countries after identifying two community cases in the SAR of a highly infectious mutant strain of Covid-19. It says multiple people arriving from India, Pakistan and the Philippines have also been found to have the strain. Macau said earlier that it was lengthening the quarantine period for people who've been to India, Pakistan and the Philippines from midnight on Sunday. Arrivals will now be quarantined for 28 days.
Hong Kong, Singapore target mid-May for travel bubble deal
>> A long-awaited Covid-19 travel bubble between Hong Kong and Singapore could be up by as early as mid-May, three sources have told the South China Morning Post, kicking off a second attempt to revive quarantine-free tourism between the two major Asian financial hubs.
Didi given greenlight to test autonomous vehicles in Beijing pilot zone
>> Ride-hailing giant Didi Chuxing has become one of the first companies to receive permission to test autonomous vehicles in a pilot zone, which Beijing is planning to build for the development of intelligent connected cars. The new deal is the latest in a growing number of agreements Didi has signed with local governments in an aggressive self-driving push.
Oman looks to China for tourism and technology
>> Oman, a member of the League of Arab States, has said it is opening all its economic sectors to Chinese investment. Apart from tourism and information technology, the Middle Eastern nation has identified human resources as another area with scope for greater engagement with China. China and Oman have agreed to do away with visas for travelers from the two countries.
The Unbound Collection by Hyatt brand expands in China
>> Hyatt Hotels Corporations announced the opening of Commune by the Great Wall in the Yangqing District of Beijing, marking the sixth property in China for The Unbound Collection by Hyatt brand.