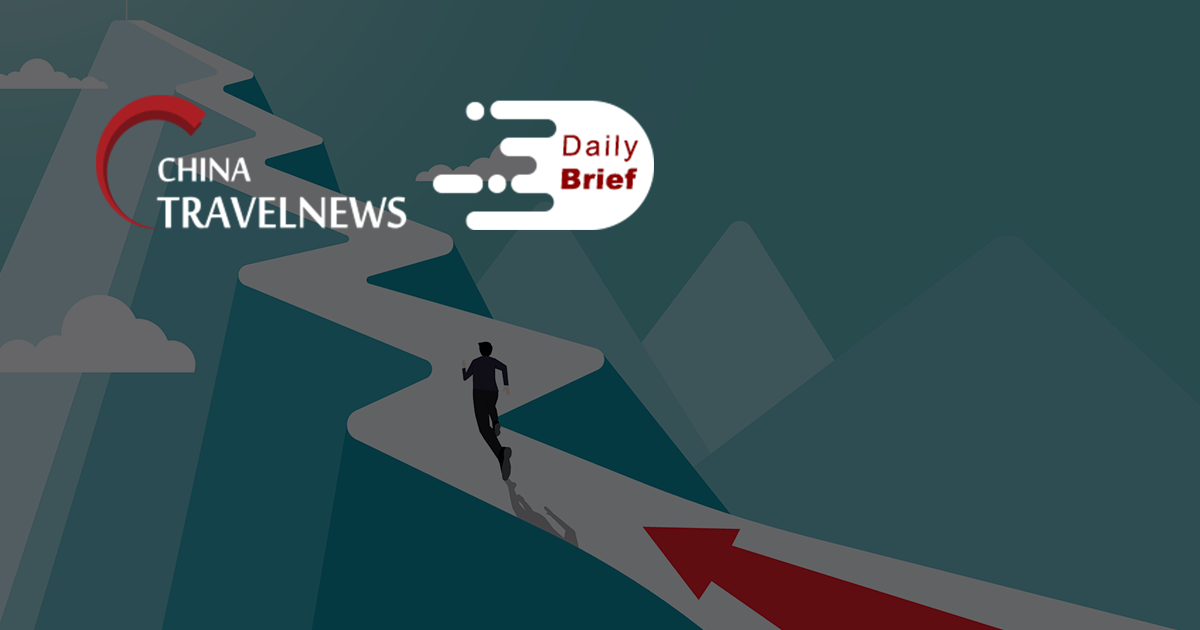 China climbs 22 places in rankings of global travel freedom
>> China has been up 22 places from 90th to 68th in terms of global travel freedom since 2011, with its citizens able to travel to 77 countries all over the world, according to the latest Henley Passport Index by consulting firm Henley & Partners. The Henley Passport Index ranks all the world's passports according to the number of destinations their holders can access without a prior visa.
Corporate travel startup Z-Trip raises $14 million
>> Z-Trip Business Management, a Chinese full-service business travel management company, announced it has raised around RMB 100 million (USD 14 million) in its latest financing round. Last year, Z-Trip raised around RMB 100 million (USD 14 million) in its Series A and A+ financing rounds.
Upscale hotel group New Century starts procedures of delisting
>> Upscale hotel group Zhejiang New Century said its board of directors has approved the voluntary privatization offer from an affiliated company of Sequoia China and Ocean Link. The hotel chain has officially started the procedures of its delisting from the Hong Kong Stock Exchange.
Macao offers subsidies to encourage local tourism
>> The Macao government announced a project called "Stay, Dine and See Macao" that offers subsidies for local residents to stay in hotels and take part in tours. The project will be active between April 25 and December 31. Each resident will be given a MOP200 (USD 25) subsidy to use on the hotels and tours of their choice.
Mainland Chinese travel to Macao poised for recovery: Trip.com
>> Macao, the Chinese gaming and resort mecca that has been hurt by travel limitations during the Covid-19 pandemic, looks poised for recovery, according to a survey released Tuesday by the country's online travel leader Trip.com. The number of bookings for Macao hotels through Trip.com's Ctrip platform had doubled compared to the same period in 2019, and cost of economy-class air tickets in and out of Macao was 50% higher on average than the beginning of the month.
Hong Kong Airlines to trial "Travel Pass" in support of travel recovery
>> Hong Kong Airlines will trial a digital health passport as part of the carrier's ongoing contributions towards the safe reopening of borders and international travel. Developed by IATA, a globally recognized trade organization and advocate for airlines, Travel Pass will provide travelers with easy access to COVID-19 entry requirements for their destination and accredited testing centers at their point of departure.
SIA, Scoot to stop carrying transit passengers to Hong Kong when flight suspensions lift
>> Singapore Airlines (SIA) and Scoot will stop carrying transit passengers on their services from Singapore to Hong Kong due to new regulatory requirements in Hong Kong, both airlines said on April 15. Services from Hong Kong to Singapore remain unaffected, and passengers originating from Hong Kong will be allowed to transfer through Singapore Changi Airport en-route to their final destinations.
Star Cruises to resume sailings from Malaysia
>> The Genting Cruise Lines brand will offer one- and two-night Langkawi scenic itineraries at the start of Hari Raya Aidilfitri holidays on Star Cruises' 40,053gt Star Pisces. Star Pisces will become the first cruise ship to resume sailings in Malaysia with plans to restart from Penang Port on May 13.