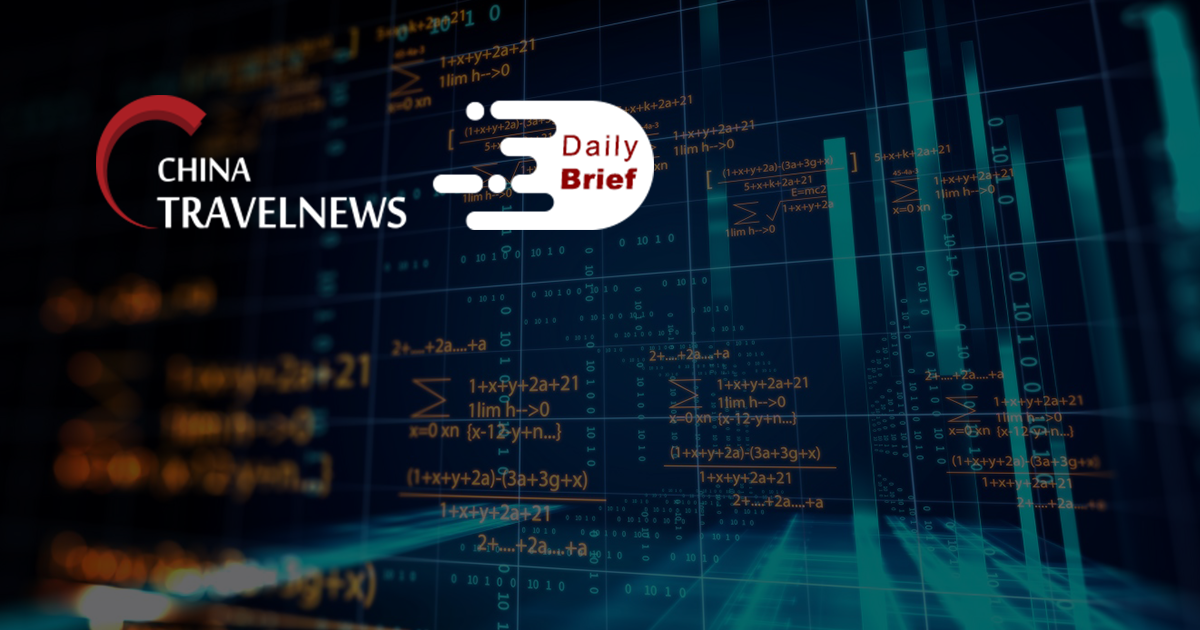 China reportedly keeps top-secret watchlist of US travelers: NYPost
>> Nearly 700 Americans — including government workers, CEOs and even Ashanti — were secretly placed on a Chinese watchlist when they traveled through Shanghai's main airport, according to a New York Post report. The news outlet said it obtained a spreadsheet listing the names, birth dates and passport numbers of 697 US citizens, some of them children, who were flagged while passing through Pudong International Airport in 2018 and 2020.
Wizz Air flies to China via Kazakhstan
>> Wizz Air might soon start scheduled services to China, operating from Budapest to Beijing with a stopover in Nur-Sultan, the capital city of Kazakhstan. The single stopover in Kazakhstan is a standard way for narrow-body aircraft flying from Europe to China to complete their journey. Chinese carriers including Shanghai Airlines, Hainan Airlines and Air China stopped their direct services connecting Budapest and China early last year.
Digital yuan app is tried out by tourism and other services
>> China's Digital Currency Electronic Payment (DC/EP), also known as digital yuan, has been extended to more consumption areas, including travel and auto repair and maintenance services. Tuniu.com, a Chinese online travel agency, appeared on the sub-pages of six Chinese state-owned banks for a digital yuan wallet trial application program.
Data shows travel peak as total bookings during festival increase by 300%
>> Trip.com Group's total bookings during the Qingming holiday increased by 300% year on year, with multiple business areas seeing a sharp rise in bookings for the first time this year as volumes surpass those of pre-pandemic Qingming holiday in 2019. Road trip car rental bookings during this year's Qingming holiday increased by 155% compared to 2019.
Wuhan tourism rebounds one year after lift of lockdown
>> Almost a year after its lockdown was lifted, Wuhan, the coronavirus hard-hit city in central China's Hubei Province, has witnessed a travel blowout. The just-passed three-day Qingming Festival holiday saw the city rank among the top 10 domestic tourist destinations, a scene few would have imagined a year ago.
Macau daily visit volume down 17% for April 2-6 from last month
>> Macau received nearly 100,000 visitors during the Easter and Qingming Festival holidays, according to the Macao Government Tourism Office. Across the aggregate five-day break, Macau welcomed 99,568 visitors, an average daily volume of almost 20,000 arrivals. The daily average was nonetheless 17.0% down on the daily volume in March. The average hotel occupancy rate during the April 2 to 6 period was 53.1%.
China Southern signs new deals with 20 international partners
>> China Southern Airlines said it signed new cooperation agreements with 20 international partners in 2020, including with American Airlines, Etihad Airways and Aeroflot.
Chinese domestic recovery didn't help stem $5 billion in 2020 losses for country's airlines
>> China's three largest airlines, Air China, China Southern, and China Eastern, released their 2020 results, reporting steep losses for the year. This was despite the country emerging relatively early from the worst of the Covid-19 crisis and despite the vast domestic market the carriers enjoy. Collectively, the three airlines lost more than $5 billion last year.