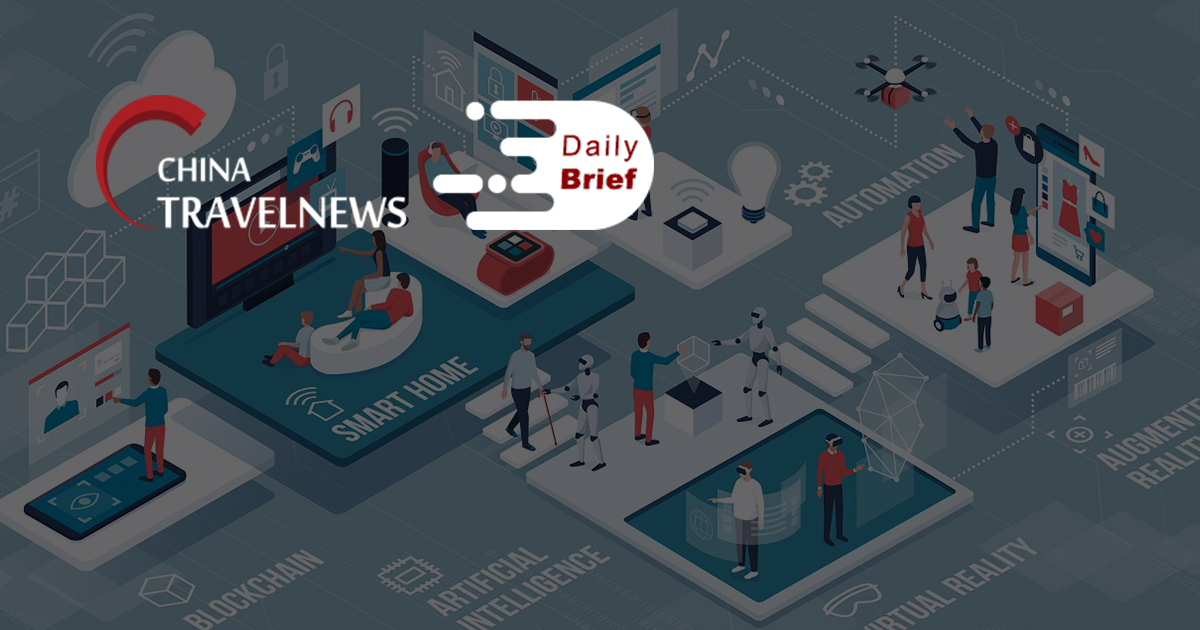 Trip.com Group unveils new travel marketing hub Star Store
>> Trip.com Group unveils plans to boost its content ecosystem and partner marketing capabilities with the launch of its new travel marketing hub, Star Store, designed to allow suppliers to expand and enhance their marketing activities on the company's platforms. Through this new innovation, partners will be given a dedicated forum to integrate differentiated and tailored product offerings and develop their exposure with new product promotion initiatives.
Cook's Club brand to relaunch this summer
>> The lifestyle hotel brand Cook's Club is to be relaunched to UK holidaymakers ahead of reopenings planned for this summer. The hotel brand is owned by Fosun Tourism following its acquisition of the Thomas Cook brand for £11 million at the end of 2019 and is targeting a 'new generation of travelers'.
Singapore, China are discussing travel resumption
>> Travel between Singapore and China may soon resume if the two sides can work out a system to mutually recognise each other's health certification and exchange personal information. Singapore foreign minister Vivian Balakrishnan said that while a timeline on such a roll-out is not ready to be announced, the talk was "moving in a positive direction".
Hong Kong's travel bubble hopes for Singapore, Australia depend on pandemic control, vaccination
>> Hong Kong's desire to reboot its coronavirus-ravaged tourism sector by forming air travel bubbles with seven overseas destinations could prove difficult to get off the ground, with control of the pandemic, the pace of vaccination and the choice of vaccines varying across countries. A source said the proposal touched on Hongkongers being vaccinated as a condition for joining the travel bubble scheme, a unilateral suggestion pending the Singapore government's input.
Little impact of new COVID-19 cases for tourism in Yunnan so far: travel agencies
>> After six newly added COVID-19 infections and three asymptomatic ones were reported in Ruili, Southwest China's Yunnan Province on Wednesday, several travel agencies said they had yet to see a significant impact on nationwide tourism and travel during the upcoming Qingming Festival. China CYTS Tours told the Global Times on Wednesday that the latest outbreak has had little impact so far and the agency has not been getting requests for refunds.
Digital technologies speed up recovery of China's tourism sector
>> While tourist destinations have introduced new technologies to enrich the experience of visitors and adopted intelligent management systems to improve services, new forms of business such as virtual travel, performances, and exhibitions have flourished. China is expected to witness its domestic tourism market receive average annual visits of 10 billion and tourist spending reach 10 trillion yuan ($1.52 trillion) in the next five years, according to a report released by the China Tourism Academy (CTA).
Xiaomi to invest $10 billion in electric vehicle race
>> Chinese phone maker Xiaomi is wading into electric vehicles with a $10 billion (£7.3 billion) investment over ten years. The Chinese tech giant's goal is to "offer quality smart electric vehicles," it said on Tuesday. The company will be entering a fiercely competitive electric car market that also includes rivals Apple and Huawei.