DerbySoft, a leader in high-performance hotel connectivity, is committed to the support and innovation with all of our partners, and Booking.com has awarded DerbySoft as a Premier Connectivity Partner for 2021!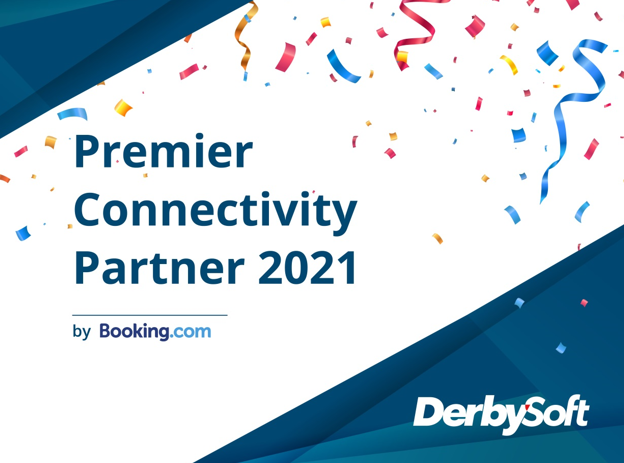 Booking.com's Partner Program reviews and scores all partnerships based on a set of growth and performance categories the company considers critical:
* Business Value
The overall growth and quality of business onboarding

* Property Performance
Helping Suppliers reach high performance on Booking.com

* Products + Quality
Keeping communication channels clear from end-to-end between the platform and Suppliers

* Engagement
Sharing feedback and being actively involved with Booking.com and their initiatives
"Booking.com is a valued partner since the launch of DerbySoft," Duane Overgaard, President of Connectivity for DerbySoft. "Receiving this acknowledgment two years in a row shows the industry and our company that all of our support and our commitments to partners is greatly appreciated."
DerbySoft is deeply rooted in the spirit of innovation, and the company will always be driven by technology. This appointment to Booking.com's list of Premier Partners further reinforces the company's commitment to all of our customers, partners and employees around the globe.
For more information, please contact us: Contact@derbysoft.com