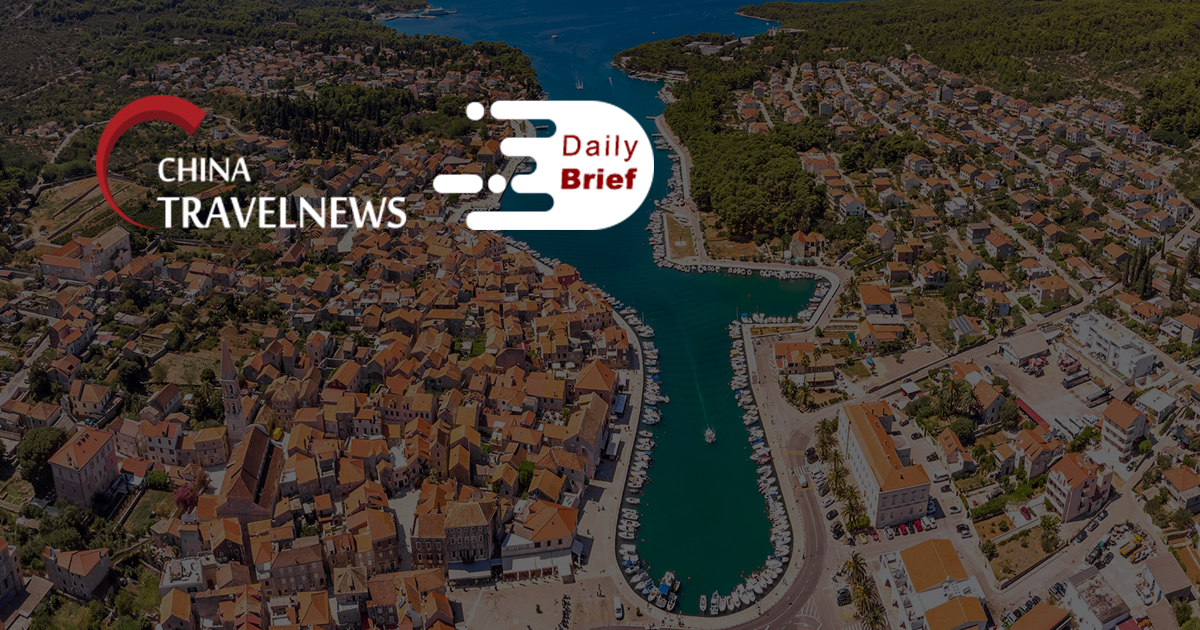 China to issue health certificates for travel, open to vaccinate athletes for Games
>> China said on March 7 that it would be issuing "health certificates" - an apparent first step to a global health passport - to allow for international travel amid the Covid-19 pandemic. The country is also open to working with the International Olympic Committee to immunise athletes taking part in the sporting event. Beijing will also be launching operation "Spring Seed" - an initiative to vaccinate citizens outside China, using both Chinese and foreign-made vaccines.
Local tourism partnerships key to kindle international Chinese travel demand
>> China's international departures declined by 52.5% in 2020 due to the outbreak of COVID-19, according to GlobalData's latest report - Tourism Source Market Insight: China. GlobalData's COVID-19 Recovery surveys suggested that 59% of Chinese respondents declared they would 'somewhat' or 'strongly disagree' with the statement 'I will consider booking an international trip this year' in December compared to 54% in June.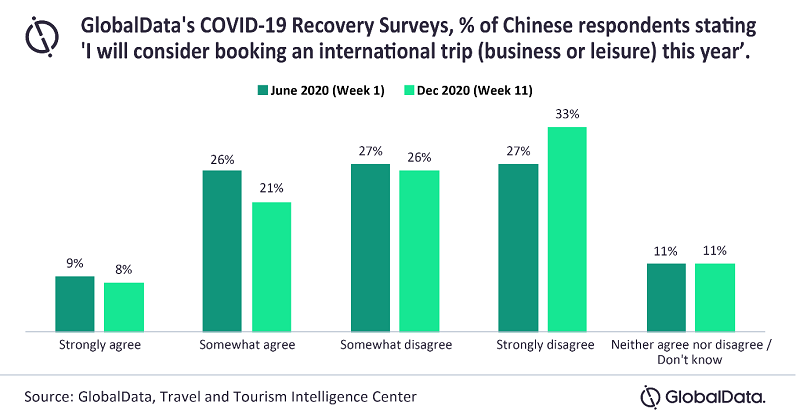 There is a strong desire for familiar and trustworthy products amongst Chinese travelers and local operators will typically have first-hand experience in promoting to the individuals.
Trip.com Group, Shangri-La Group deepens strategic partnership
>> Trip.com Group has extended its partnership with Shangri-La Group, an iconic Asian luxury hotel group, operating Shangri-La, Kerry, JEN and Traders brands, to provide diversified products and services for all travelers. The new cooperation enables 300 million+ Ctrip high-end members to access to the Shangri-La Golden Circle Programme across Shangri-La's portfolio of over 100 hotels globally.
Macao's economy contracts 56.3% in 2020: statistics
>> The local economy of Macao contracted by 56.3% in 2020 due to the COVID-19 pandemic, official data showed. Macao's exports of gaming services and other tourism services, two local major service industries, suffered an 80.4% and 73.4% year-on-year decline respectively last year.
Taiwan-Palau travel bubble on horizon
>> Palau's President Surangel Whipps Jr. is reportedly visiting Taiwan on March 15 to promote the much-awaited "travel bubble" between the two destinations. The Pacific ally of Taiwan has not registered a single coronavirus case, and talks of an arrangement for bilateral tourism have so far failed to materialize over the nation's fear of medical inadequacy in the event of an outbreak.
Hong Kong launches strategy to boost travel recovery
>> The Hong Kong Tourism Board (HKTB) has announced its 2021-22 work plan, setting out a series of flexible short-term and medium-to-long-term strategies to prepare for the return of tourists, attract high-yield visitors, and drive the sustainable growth of the tourism industry. The HKTB will have a marketing budget of USD 146.57 million for the 2021-22 financial year, including recurrent funding.
K11 Musea hopes Hong Kong's first indoor Lego playground will bring in customers
>> Lego's first indoor playground in the city at the K11 Musea shopping centre has sold 3,000 tickets for its opening day, the mall said on Friday. The opening of Legoland Discovery Centre was originally slated for March 1. But K11 was forced to shut following a Covid-19 super spreader event at Mr Ming's Chinese Dinning on February 28. The Legoland centre opens at noon on Saturday now, along with the mall itself.
TimeVallée's debut travel retail boutique in Hainan gets off to rousing start
>> Multi-brand luxury watch boutique TimeVallée is celebrating a successful first month's trading of its first-ever travel retail space, opened in exclusive collaboration with China Duty Free Group (CDFG) in Mova Mall, Haikou on Hainan island. The opening represents a serious validation of both CDFG's and Hainan's luxury credentials and rising importance to the high-end watch sector.