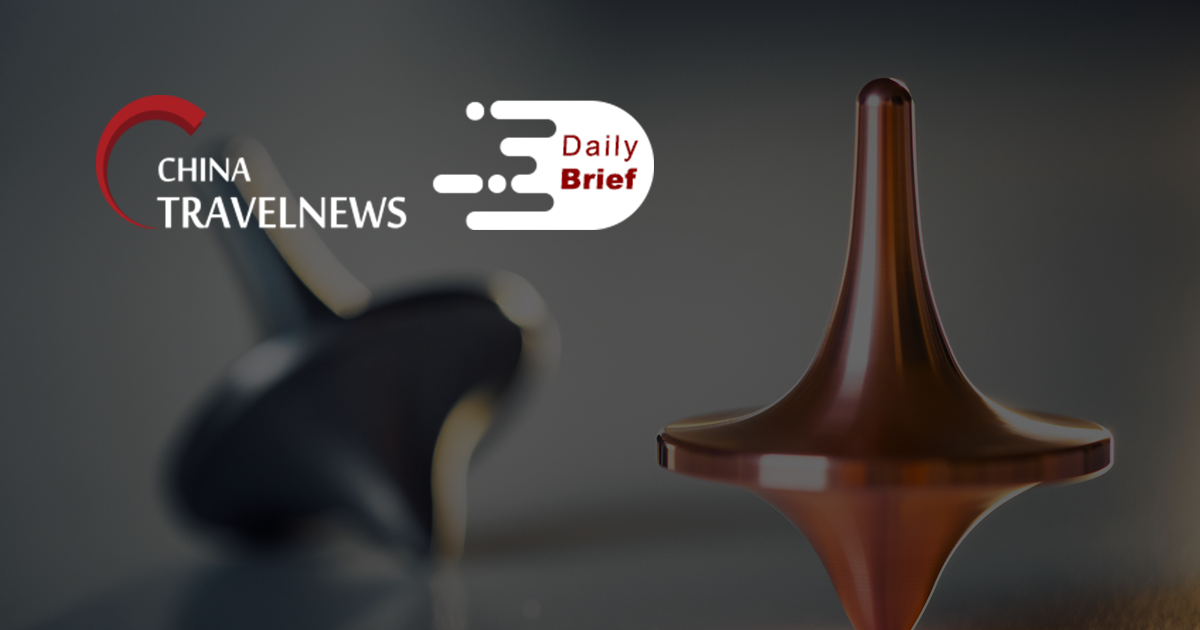 Trip.com Group rolls out management restructuring, sets up "Executive Rotation"
>> China's largest online travel company Trip.com Group announced a fresh round of executive restructuring including the establishment of the Executive Rotation Program. The rotation program will last 1-2 years for each term and senior executive Mr. Xing Xiong is appointed as the first acting COO. Trip.com Group has also named Mr. Yudong Tan as CEO of Flight BG, and Mr. Jiqin Fang is appointed as the Chairman of Corporate Travel BU.
Beijing starts vaccinating general public, China to reach herd immunity in Q4 2022
>> Beijing is rolling out its mass COVID-19 vaccination plan to the general public, with residents aged 18-59 signing up for a COVID-19 shot. Researchers said China will reach herd immunity against COVID-19 by October 2022, while the United States will reach that as soon as April this year.
Hong Kong, Singapore in talks again over postponed travel bubble
>> Hong Kong and Singapore are in discussion again over the postponed travel bubble, with both cities mulling extra safeguards amid the coronavirus pandemic. The quarantine-free travel arrangement, touted at the time as the world's first, was initially set for last November 22 but put on hold indefinitely on its eve following a fresh Covid-19 outbreak in Hong Kong. The city has seen its daily Covid-19 caseloads ease and will launch its mass vaccination drive next week.
Chinese diplomat calls for US cooperation to restore travel, trade
>> A senior Chinese diplomat in the US has called for cooperation from Washington in restoring travel and trade between the two countries that have been disrupted by the COVID-19 pandemic, while noting China's continued to efforts to facilitate essential travels. China currently requires a 14-day quarantine for all international arrivals, including Chinese citizens. The country reported eight new COVID-19 cases on Friday, all imported, according to media reports.
Local trips and staycation a hit during Spring Festival, with ballooning demand for attraction ticketing
>> China's leading OTA Trip.com released a report on Chinese consumers' preferences during the week-long Chinese New Year holiday. The economy class airfare continued to decline substantially, with air tickets for Shanghai-Shenzhen and Shenzhen-Beijing routes even cheaper than traveling on second-class of high-speed railways for those destinations. The average value of the high-end hotel bookings hit RMB 2906 (USD 450.5), up by 407% from RMB 714 (USD 110.7) in January.
Taiwan OTA ezTravel works with Amadeus to offer NDC-enabled API
>> Taiwan's biggest online travel agency ezTravel is implementing the Amadeus Travel API, an NDC-enabled solution that gives OTAs in Asia Pacific and across the world access to new content and fares from airlines via NDC connectivity. The API will give ezTravel access to aggregated NDC and non-NDC content. Through this solution, ezTravel will also have access to the main servicing capabilities that an agency requires once a booking via NDC has been made, such as changes, cancellations, or adding ancillaries.
Booming ice-snow tourism in China with Winter Olympics one year away
>> Winter sports like skiing have become popular for many Chinese people since Beijing won the bid in 2015 to host the 2022 Winter Olympics. In just a few years, China has become the fastest-growing ski market in the world, with an ever increasing number of ski resorts and ski visits. Tourist numbers and revenue in the sector have also surged. The per capita consumption of ice and snow tourism reached around RMB 1,700 (USD 262).
More than 4.5 million tourists visit Hainan during Chinese New Year celebrations
>> China's Hainan has received over 4.5 million tourists during the week of the lunar New Year holidays. According to the Hainan Daily, the local hospitality industry's revenue exceeded RMB 5.8 billion (about USD 900 million) from February 11 to 17. The Chinese government plans to turn Hainan into an "international center for tourism and consumption" by 2025.