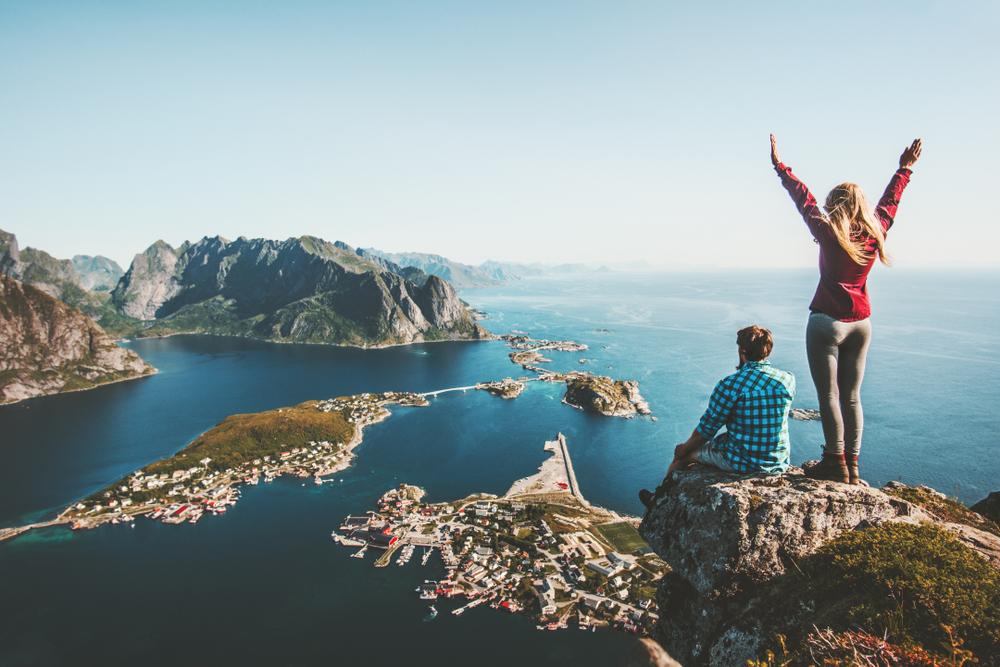 Alibaba Fliggy adopts Amadeus MetaConnect
Fliggy, Alibaba's online travel platform, has announced a new long-term agreement with travel technology provider Amadeus to deliver seamless traveler shopping experiences. The new agreement will help Fliggy better aggregate and normalize travel content from multiple sources and enable it to offer more customized products and services to travelers.
OYO picks its China executives to lead International units
OYO has appointed its China unit CEO Gautam Swaroop to drive OYO International, which will also include hotels in the European Union and the United States. OYO founder Ritesh Agarwal said the company's China RevPar is back to 74% of pre-COVID level, OYO now has 2000+ hotels in the country and consistently is "adding thousands of rooms per month".
Hainan Airlines seen attractive to new investors despite HNA crisis
Hainan Airlines, HNA Group's flagship carrier, is operating normally and could draw in new investors despite a bankruptcy filing, embezzlement charges and large asset impairments for the carrier last week. A strong route network, high brand value and an experienced management team as well as restructuring efforts by China's No. 4 carrier, were among the reasons.
China's big three airlines warn of up to $6 billion in annual losses
While benefiting from a faster recovery in domestic travel than other international carriers, China's three big state-owned airlines warned that they expect combined net losses of up to $6 billion for 2020. China Southern Airlines, China Eastern Airlines and Air China estimate net losses for last year to be between 31.2 billion to 38.8 billion yuan ($4.85-6.03 billion), compared with profits of 12.2 billion yuan in the pre-pandemic year of 2019. Still, China Southern's 96.85 million passengers in 2020 is likely to be the largest tally among global carriers, as U.S. rivals have suffered much sharper declines.
Chinese travelers are more optimistic about travel in 2021
Global research by Expedia has found that Chinese travelers are more optimistic about travel in 2021 than travelers from other Asia Pacific countries, with more than three-fourths expressing positive sentiment, the highest across all 11 markets surveyed. Many of the rationales that drove travel in Asia Pacific during COVID-19 – such as needing a change of scenery, using vacation days, or visiting friends and family – will carry over to this year, according to the report.
Family-activity space provider Mini Mars secures tens of millions of yuan
Mini Mars, a one-stop service provider focusing on family-activity space, announced that it had raised tens of millions of yuan in its Series A financing round, solely invested by CYTS Hongqi Fund, according to business media platform 36Kr. It has four stores in Shanghai and more than 200,000 family members. The company aims to launch more than 10 stores across the country in 2021.
North America poised to overhaul Asia Pacific for daily passenger jet flights
Asia Pacific appears destined once again to slip behind North America by volume of tracked daily passenger jet flight arrivals as China's drive to discourage holiday travel in the run-up to Lunar New Year takes its toll on passenger demand in the region. Including both domestic and dramatically-curtailed international operations, seven day rolling average flight arrivals at Asia Pacific airports had declined to just over 13,000 by February 1, down from December's peak of nearly 20,000. North America meanwhile spent the second half of January holding steady at close to 13,000 daily flights.
Universal Beijing Resort plans to bring in Tencent Games roles
Universal Beijing Resort will introduce Tencent Games' most popular IP roles within future seasonal events, marking the first-ever integration between high-profile Chinese IP with a world-renowned theme park, the resort said in an announcement on its website on Wednesday. But some users on Chinese social media criticized such partnership saying they don't want to see Tencent gaming roles in the theme park.
Chinese New Year travel outlook is quickly deteriorating
The latest flight data from ForwardKeys shows that the domestic travel outlook for the Chinese New Year has been hurt by the rise in new cases in China. The past few weeks of ticketing have been progressively getting worse, dropping to 43.6% fewer tickets issued in the week of January 8-14. Last-minute bookings have been one of the key features since the pandemic started, with around 60% of tickets issued up to 4 days before traveling.
China hotel trends report: Hoteliers express stronger confidence for Q1
The outlook for China's hotel industry was more positive in the second half of 2020 compared to the first half, according to a report issued by travel consulting firm Horwath HTL China. On the expectation of how the average occupancy rate in Q1 of 2021 would recover compared to the 2019 level, about 32% of thought it would recover to the same level of 2019, 12% expected it would surpass the 2019 level, while more than 50% believed the occupancy rate would still lag far behind, according to the report.
Club Med owner expects annual loss of up to $410 million
Fosun Tourism Group announced that it expects to register a RMB 2,500-2,650 million (USD 387-410 million) net loss in 2020, mainly due to the operating loss of the group's resort operations. The company's Club Med resorts had 57% less business in 2020 than that in 2019.
Upscale hospitality group New Century projects 80%-90% less profit
Zhejiang-based upscale hospitality group New Century Hotel projected that the company's net profit for 2020 will drop by 80%-90% from 2019. Hotel occupancy rate declined, and revenue in the first half of 2020 significantly decreased, resulting in a net loss for the first half of the year. But in the second half of 2020, the hotel chain's occupancy rate and RevPAR were significantly improved, thanks to the gradual recovery of domestic hotel industry.
New York investment firm acquires 6.64% stake in Trip.com Group
Pzena Investment Management, a New York-based investment management company, has acquired a 6.64% stake in Chinese online travel company Trip.com Group, according to the OTA giant's SEC filing. Pzena Investment did not mention the identity of its clients for the stakeholdings. But it stated that no one client of them holds a stake of 5% or more, which will trigger reporting duty. As of February 3, the online travel company was worth USD 18.98 billion.