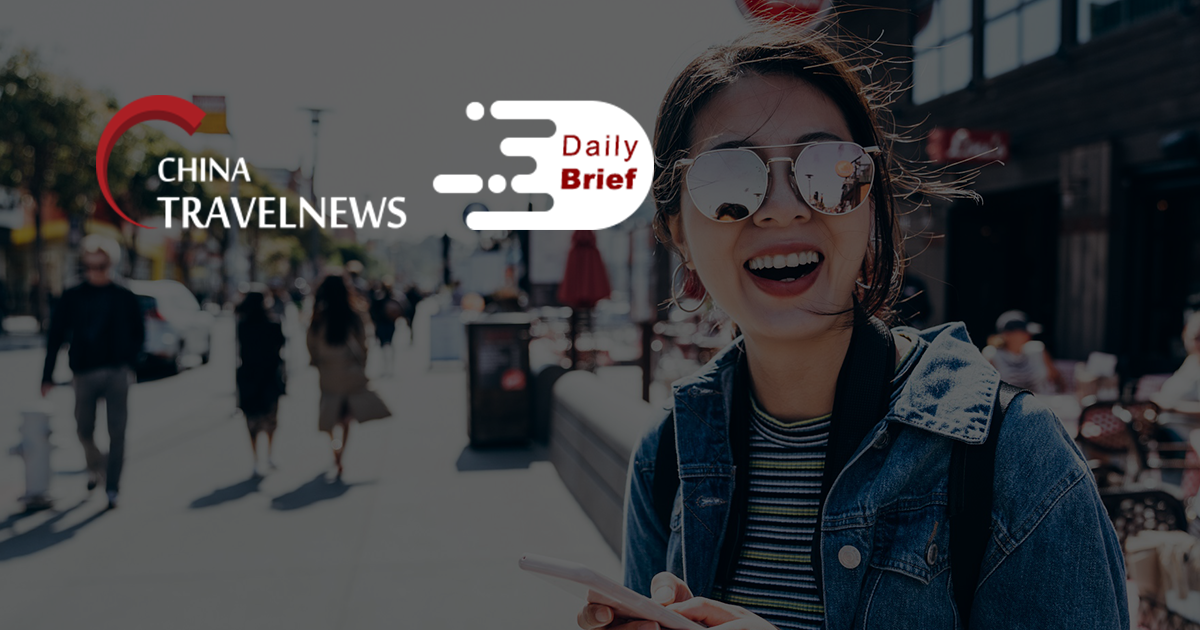 Trip.com Group "more confident than ever" in China's long-term travel recovery
>> Despite fresh lockdowns in China as new coronavirus cases emerge, Trip.com Group's CEO Jane Sun said the company is "more confident than ever" that domestic tourism will recover in the long run. Ms. Sun shared that maller tailor-made tours have enjoyed more than 50% year-over-year growth for the past year.
MSC Cruises to deploy two flagships in China
>> MSC Cruises will be the first major international cruise line to deploy two flagships in China, marking the start of a new age of "double flagship deployment" of the Chinese cruise market.
China sees biggest Covid-19 spike in over 5 months, 4 cities in lockdown
>> China has recorded the biggest daily jump in Covid-19 cases in more than five months despite four cities in lockdown. State planning agency expects travel during next month's Lunar New Year period to be markedly lower than normal, with a bigger share of people taking cars instead of other forms of transportation. Many provinces have asked migrant workers to refrain from traveling during the break.
Chinese paid to not travel for Lunar New Year holiday
>> Companies and local governments are offering workers and urban residents financial incentives to stay at home ahead of China's New Year celebrations next month. Cash bonuses, shopping vouchers, movie tickets, free entry to local attractions, and even food and decorations are among the incentives being offered to deter Chinese people from the customary mass migration that occurs every year at this time as they travel to be reunited with families.
Stalled holiday travel rush worries Chinese airlines on profits
>> With sporadic COVID-19 cases in China triggering a new round of protective measures, the upcoming Chinese New Year holiday, which was supposed to be the peak season for airlines, may dampen the airlines' hopes for turning a profit, and cast another shadow over their yearly performance. Low ticket prices, limited travel put pressure on airline balance sheets.
China's "Big Three" airlines cap off 2020 with lower passenger traffic results
>> China's three largest carriers saw full-year passenger numbers drop by around 40% year on year. Overall capacity and traffic, measured in ASKs and RPKs respectively, also saw declines — of between 38 to 52% — compared to full-year results from 2019. A strong domestic recovery for most of the second half of the year helped China Southern Airlines, China Eastern Airlines and Air China offset steeper plunge in full-year passenger traffic.
China Southern notches 71% passenger load factor in 2020
>> State-owned China Southern Airlines has seen a significant drop in almost every metric of its full-year and December 2020 performance results, including available seat kilometers (ASK), revenue passenger kilometers (RPK), and overall load factor. But it recorded a 71% passenger load factor for the past year, down by just 11.35% from 2019. Domestic, regional, and international passenger load factors are down 10 to 32% compared to the previous year.
Hong Kong airport passenger numbers plunge 89% for year
>> Fewer than 9 million passengers passed through Hong Kong International Airport last year, the lowest level since 1985, new data is expected to show this week, reflecting nearly a full year of Covid-19's devastating impact on air travel. Hopes of a near-term recovery also appear bleak, according to the International Air Transport Association, which on Tuesday lashed out at the city's pandemic measures.
Hong Kong reports 3.57 million total visitor arrivals in 2020, down by 93.6%
>> The Hong Kong Tourism Board announced that the provisional total number of visitor arrivals in 2020 was 3.57 million, a 93.6% drop from 2019. Arrivals in January 2020 alone accounted for the majority of the annual total. As COVID-19 started to spread around the world in February, Hong Kong limited entry to overseas visitors and introduced stringent quarantine measures from mid-March onwards.