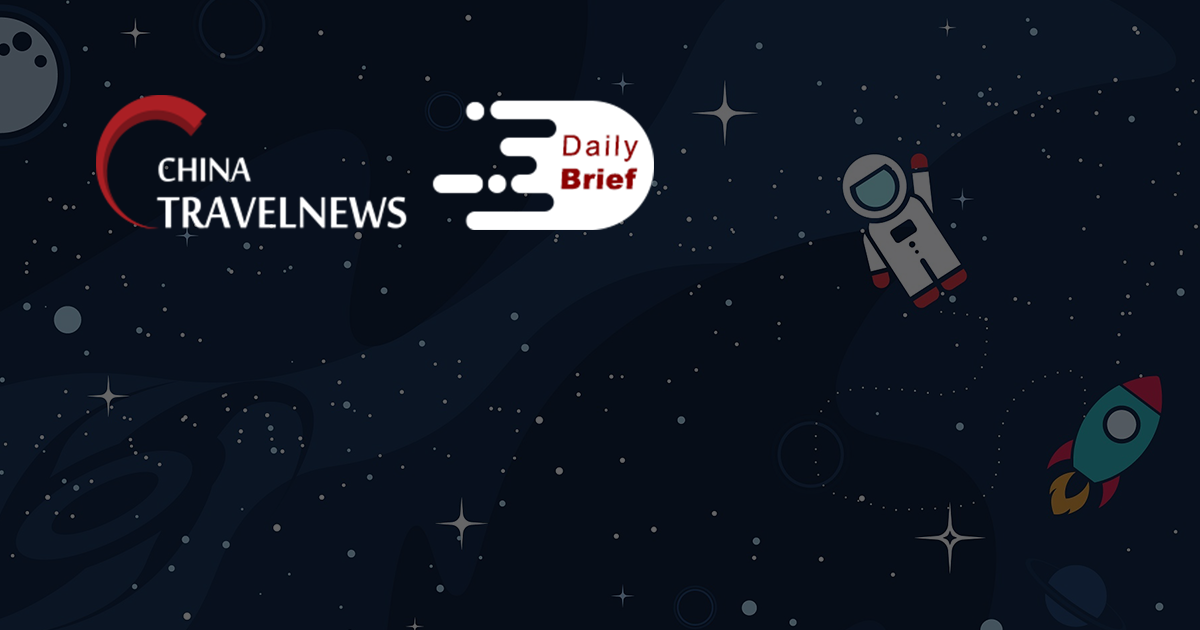 Trip.com Group reportedly mulls second listing in Hong Kong to raise at least $1 billion
>> China's largest online travel company Trip.com Group is planning second listing in Hong Kong in the first half of 2021, eyeing to raise at least USD 1 billion, according to an International Financing Review report. Analysts said the online travel giant's second listing in Hong Kong will be complicated and may take a long time to close.
Beijing 2022 Olympics doubts grow with Covid-19 spike in Hebei
>> The Beijing 2022 Winter Olympic Games could be in trouble, because they might not be able to go ahead as planned. Coming less than six months after the closing ceremony of 2020's postponed Tokyo Olympics this coming summer, Beijing 2022 is set to start on February 4 next year. For now Beijing stands on high alert with cases spiking in surrounding Hebei province, which has reported 310 cases in a week.
Chinese travel agencies handle over 26 million domestic trips in Q3, down by 53%
>> The domestic tours organized by China's travel agencies had drawn 19.71 million travelers in the third quarter of 2020, 60% less than the same period in 2019, while the total number of domestic tourists handled was 26.3 million, 52.93% lower year-on-year.
Investment in MGM by a Chinese travel firm could be "tricky" – Analysts
>> Analysts said they are uncertain if the proposed acquisition of a 20% stake in MGM China by a Chinese online or tourism group like Meituan or Trip.com Group would be viable or even allowed by mainland authorities. It's tricky to see how the strategic investment by a tourism and leisure firm in China really help MGM bring in more non-gaming business components to Macau.
China, 4 other countries included in Philippines' travel ban
>> Foreign travelers from China and 4 other territories will be banned from entering the Philippines to halt the spread of a new, more contagious COVID-19 variant. The expanded travel restrictions will apply to China, Pakistan, Jamaica, Luxembourg and Oman, effective 12:01 noon of January 13 until 15, said Presidential Spokesperson Harry Roque.
China debuts bullet train that can operate in extremely cold temperatures
>> China has unveiled a new high-speed bullet train designed for extremely cold climates. The CR400AF-G train, which can operate at speeds of up to 350 kilometers per hour (217 mph) in temperatures as low as -40 degrees Celsius (-40 degrees Fahrenheit), is part of the Fuxing series of high-speed electric multiple-unit (EMU) trains developed and operated by the state-owned China State Railway Group.
Beijing seeks to integrate culture and tourism
>> Experts discussed the integration of culture and tourism to boost travel consumption at the Capital Tourism Development Forum in Beijing in late December. The forum held by the Beijing Tourism Society and Beijing Union University aimed to find solutions to better tap the capital city's cultural and tourism resources and optimize the tourism-business environment. Priority will be given to technical reforms and innovation to boost cultural and tourism infrastructure, enhance consumption and advance new business model.