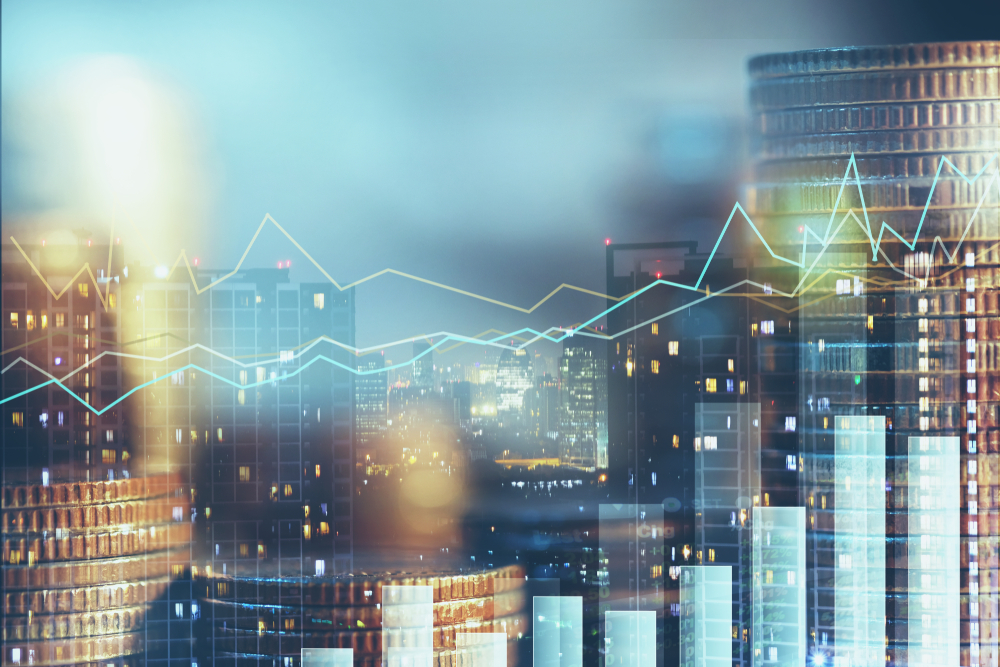 ChinaTravelNews learned that Tongcheng-Elong, an online travel agency backed by Tencent and Trip.com Group, has invested in Bolin Hotel Group, a mid-sized hotel chain based in southern Chinese province Hunan.
According to company information platform Qichacha, Tongcheng-Elong has acquired 54% shares of Bolin through two of its subsidiaries.
Tongcheng-Elong will enhance collaboration and mutual connectivity with Bolin in membership, information system, marketing, product research and development and other areas, fully integrating the two companies' online and offline advantages, said a Tongcheng-Elong spokesperson.
Tongcheng-Elong is not the only OTA in China that has invested in hotel groups.
Lifestyle and travel booking giant Meituan has acquired a 20% stake in major hotel chain Dossen International Group through a deal which valued the hotelier at RMB 5 billion (USD 775 million), according to local news outlet Jiemian.com.
Guangzhou-headquartered Dossen was ranked by the HOTELS magazine as the world's 12th largest hotel group with 3,062 hotels and 254,774 rooms as of 2019, before the pandemic hit.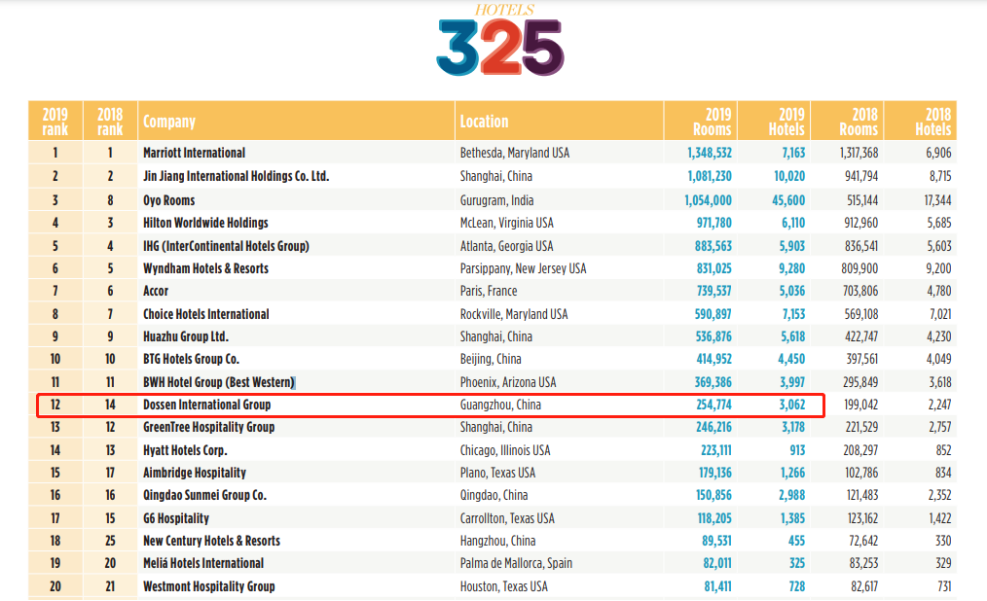 The Chinese OTAs have a long history of investing in their hotel partners.
Tongcheng invested in hotel management companies
Other than Bolin, Tongcheng has invested in a dozen of mid- or small-sized hotel groups and hotel management companies, according to Qichacha data.
In August 2018, Shanghai-based mid-range hotel chain Mehood Hotels announced that it had raised nearly RMB 100 million (USD 15.5 million) in a financing round led by Tongcheng.
As of January 1, 2020, Mehood had 105 hotels in operation with more than 14,600 rooms, ranking 23rd in China.
Apart from investing in hotels, Tongcheng has also built its own branded hotels.
During the Q2 earnings conference call in 2020, Qiang Wang, COO of Tongcheng-Elong, disclosed that the company would be more involved in hotel management and gearing up hotel industry chains .
In November 2020, the first Elong Hotel was launched in Shanghai.
Meituan kept a low profile in hotel investment
Compared with Tongcheng-Elong, Meituan's investments in the hotel industry were much more low profile.
Meituan initiated an internal program named Meituan Selected in 2018. Similar to OYO, this program focused on small- or medium-sized independent hotels. But the program was shut down by the end of the year.
Before long, the Qingzhu soft brand was launched and only available for booking on Meituan. Qingzhu is a brand under the umbrella of Beijing Meizhu Bicheng Technology, which in turn, was first incubated by Meituan.
In the first half of 2019, Qingzhu secured three financing rounds and raised tens of millions of US dollars since its inception in January 2019 from investors including Source Code Capital, XVC and Sequoia Capital China. Xing Wang, founder of Meituan, is one of the investors in Source Code Capital.
Trip.com Group invested in Huazhu, Homeinn
In line with its principle of "investing in only the top players in each vertical", China's largest online travel company Trip.com Group has invested in major hotel chains including Huazhu Group and Homeinns.
As of March 31, 2020, Trip.com Group held a 7.4% stake in Shanghai-based Huazhu Group, which was ranked the world's 9th biggest hotel group with 5,618 hotels and 536,876 rooms in 2019.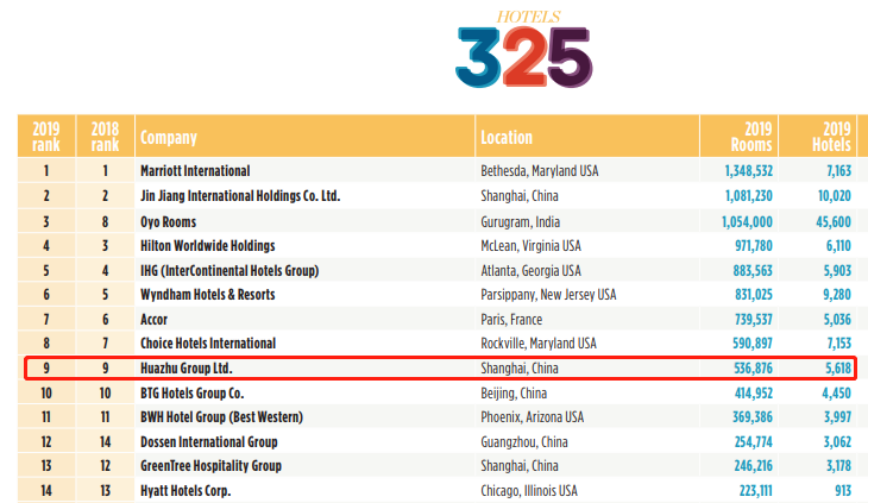 In October 2018, Trip.com Group unveiled its hotel management brand Rezen Hotels, eyeing to bring together top-rated properties in China's first- and second-tier cities and help them improve performance and services with big data analyses backed by the online travel titan.
Last month, Rezen Hotels invested in hotel management firm Donggu. The company claims that Rezen is operating more than 160 hotels with over 20,000 rooms in total, as well as 10 million registered users.