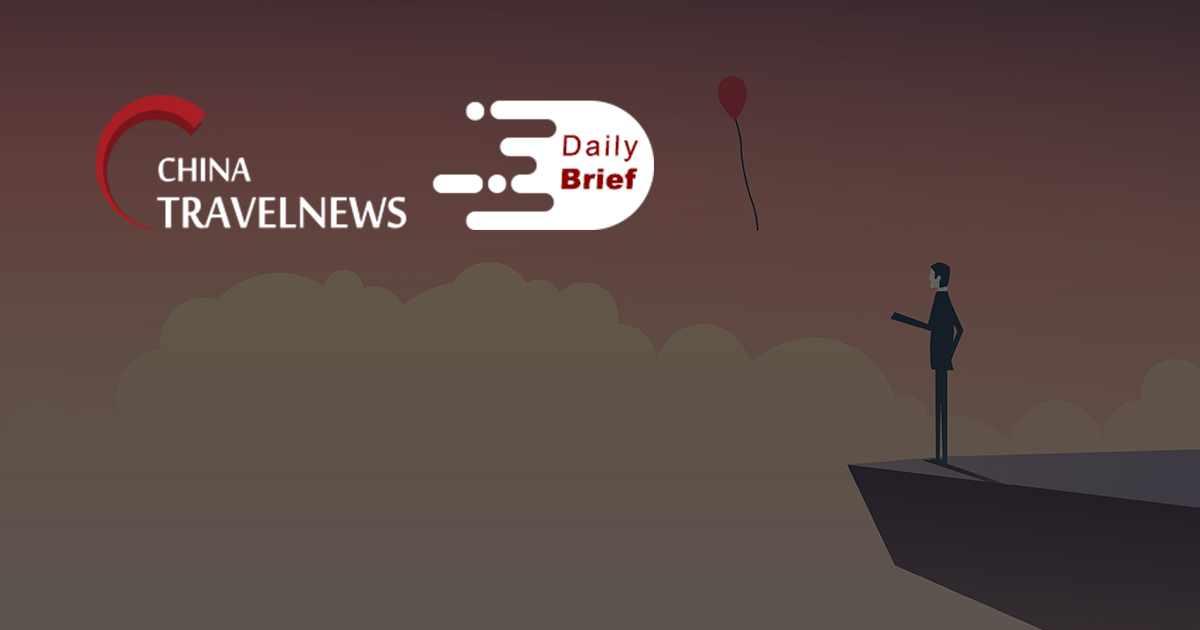 China limits travel by some US officials to Hong Kong
>> China's Foreign Ministry said it is restricting travel by some U.S. officials to Hong Kong after the U.S. placed financial sanctions and a travel ban on 14 Chinese officials. U.S. diplomatic passport holders visiting Hong Kong and neighboring Macao will temporarily have their visa-free entry privileges revoked.
Shangri-La hotels to let go 100 staff
>> About 100 employees are to be laid off from hotels of Shangri-La Hotels and Resorts, a union has said in a social media post. For the six months ended June, Shangri-La Asia Limited reported a loss of USD 255.4 million compared with a profit of USD 64.2 million the year before.
Hong Kong Airlines to cut 250 flight attendants in latest round of redundancies
>> Hong Kong Airlines will cut 250 flight attendants in the latest round of coronavirus-related redundancies to hit the carrier and the local aviation sector. In total, around 2,300 staff remain employed, down 34% from its peak. The airline's redundancies followed major job cuts at Cathay Pacific Airways, which received an HKD 39 billion bailout, and the closure of its rival Cathay Dragon.
China is evidence of the world's pent-up travel demand
>> COVID-19 has crippled the travel industry, but demand for trips is still alive and well. During a Fortune Global Tech Forum virtual conversation, four travel experts cited China as proof that travel globally could rebound once the pandemic eases and that domestic tourism can serve as a partial stopgap for the industry until then. Domestic travel is a less viable alternative to international trips in smaller nations.
China flight attendants advised to wear diapers for Covid protection
>> The Civil Aviation Administration of China (CAAC) released new guidelines for the country's airline industry to keep passengers and crew safe on board planes. The document contains advice about the best hygiene practices to carry out on aircraft and in airports, even including a suggestion that flight attendants wear disposable diapers so they don't need to use the bathroom.
HNA's SR Technics offloads UK line station network
>> Switzerland-based aircraft MRO solution provider SR Technics, an overseas subsidiary of China's HNA Group, has sold its five UK-based line stations to Storm Aviation. As part of the acquisition, Storm Aviation said it will also take new airline customers onboard including UPS, China Eastern Airlines and Hainan Airlines, the flagship airline of HNA Group.
Indebted parent HNA Group planned to sell SR Technics aircraft maintenance unit last year, drawing the attention of Airbus and Hainan's provincial government. But so far no definitive agreement has been announced. HNA's 80% stake in SR Technics was valued at up to $1 billion, according to a Bloomberg report.
Platinum Equity to buy Ingram Micro from HNA Group in $7.2 billion deal
>> U.S. private equity firm Platinum Equity said it would buy electronics distributor Ingram Micro Inc from a unit of Chinese aviation and shipping conglomerate HNA Group in a USD 7.2 billion deal. HNA acquired Ingram, which distributes products ranging from Apple Inc's iPhones to Cisco's network equipment, in 2016 in a USD 6 billion deal.
OTT Airlines applies for Chinese air transport business licence
>> The Civil Aviation Administraion of China (CAAC) announced that OTT Airlines' preparatory work has been completed and the carrier has applied for its air transport business licence, adding CAAC East China Regional Administration has completed its preliminary review. The carrier will be based in Shanghai Hongqiao International Airport.