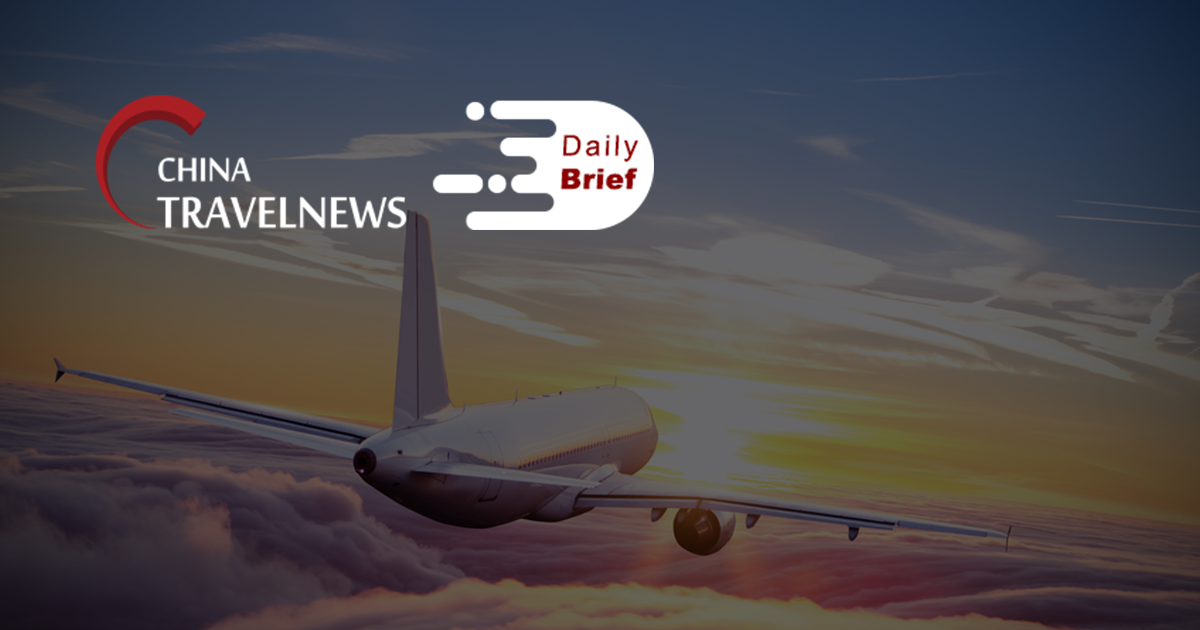 China complains of U.S. harassment of Chinese airline and ship crews
>> China accused American officials of harassing Chinese airline and shipping crews that arrive in the U.S. in attempts to single out Communist Party members, and warned that Beijing may retaliate against Washington for what it considers to be provocative behavior.
China suspends 133 international flights with Covid-19 infection cases
>> The Civil Aviation Administration of China revealed that China has so far suspended 133 international passengers flights with confirmed Covid-19 cases. A total of 259 inbound flights were reduced due to pandemic "circuit breaker".
GreenTree Hospitality registers 8.6% drop in revenues for Q3
>> Shanghai-based hotel group GreenTree Hospitality reported that its total revenues dropped 8.6% to USD 39.3 million for the third quarter this year. RevPAR, was RMB 120, down by 19.8% year-over-year. The occupancy rate for all hotels in operation was 79.1%, compared with 85.9% in the third quarter of 2019. As of September 30, 4,195 hotels with 305,125 hotel rooms were in operation.
Trip.com Group focuses on content, looking to be "a hub for travel inspiration"
>> Trip.com Group has posted its first quarterly profit since the pandemic. Domestic air and hotel bookings have both turned positive since August. Chairman James Liang shared that the company will focus on content. "Our company will not only be a platform for transaction, but also a hub for travel inspiration," he said during the third-quarter conference call.
Meituan bounces back in Q3, witnesses peak daily GTV across main businesses
>> Meituan said hotel bookings shot up in Q3 as demand for hotels "entirely shifted inward domestically". Xing Wang, Chairman and CEO of Meituan, emphasized on the fact that the overall booking recovery continues to be faster in lower-tier cities. As the company witnessed considerable demand for intra-city and short-distance local travel, Meituan chose to launch the "Safe Travel" program to help speed up the recovery of the industry. Specifically the partnerships formed with high-star hotels also paved way for increasing their non-lodging revenues through the "hotel + x" program.
Marriott opens second Sheraton hotel in Hong Kong
>> Marriott has opened the second hotel under its Sheraton brand in Hong Kong, located in Lantau Island. As part of the brand's community program, the hotel has partnered with local bee farm Mui Wo Lychee Hill Holiday Farm to offer exclusive tours for guests. Marriott operates 450 hotels in over 70 countries and territories under the Sheraton brand.