ChinaTravelNews, Ritesh Gupta – What can prompt a travel-related transaction at a time when consumers are focused on managing their finances better? Is there a link between saving money and spending it on a trip later, and can travel brands benefit from offerings like "buy now pay later" (BNPL) or installment payments?
In this context, it is worth examining the role of B2C financial technology (fintech) offerings in finance management as well as in the payments i. e. how one pays.
The pandemic has forced consumers to re-think how they save and spend money. It's a mindset. Travel companies need to find a space on those digital touchpoints where consumers are finding novel or attractive ways to manage money. As seen globally, BNPL is gaining popularity.
"In a normal situation allowing consumers to spend now and pay later can make them feel more comfortable to explore their dream destinations. Potentially can even allow consumers to take advantage of opportunities during times where due to typical salary cycles demand is reduced (like right before next pay cycle)," said Oscar Ramos, MD, Chinaccelerator, a start-up accelerator.
The opportunity then is – a travel company can offer an alternative payment method like BNPL on its digital platform. Also, fintech players, like ones specializing in BNPL, can also include travel products n their own apps.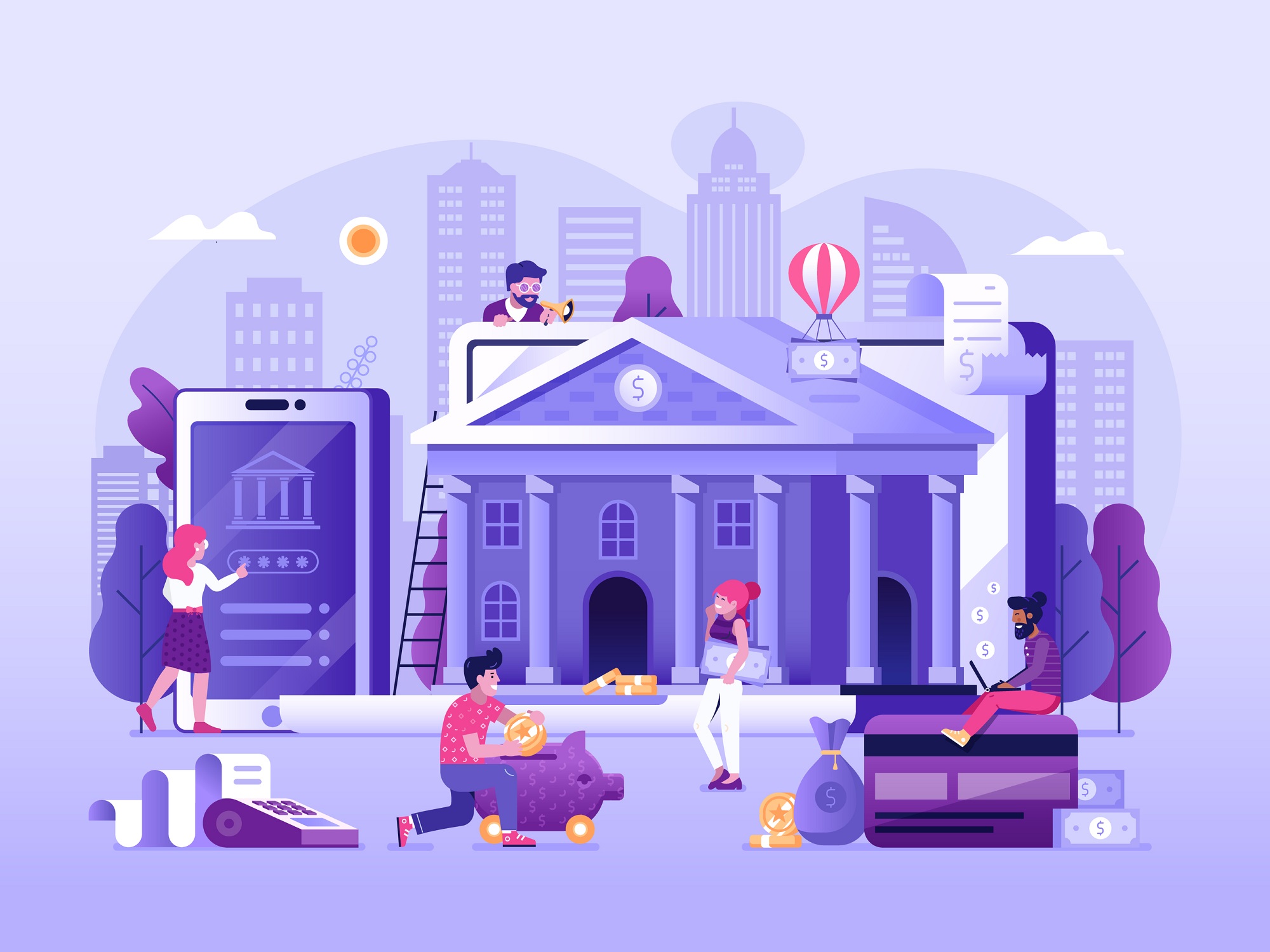 Hot topic
Installment financing remains a hot topic and Chinese companies are not only shaping up new offerings for consumers in the domestic market, but they are looking at foreign companies, too.
Tencent chose to remain actively invested in fintech companies, exemplified by its recent investment in Afterpay, a BNPL specialist headquartered in Australia. Afterpay is an example of how consumers are being encouraged to spend wisely, with a major focus on drifting away from options like paying entire amount upfront or using a credit card. They are also coming up with loyalty initiatives, indicating how the fintech sector is trying to go deeper into the lives of shoppers during the pandemic.
Fintech and travel partnership - still in early stages
Referring to the acceptance of the BNPL option and the massive size of the audience in China, Raymond Cui, Country Manager, Greater China at Ingenico ePayments, said empowered by big data and risk management system, BNPL or installment payments option such as Ant Credit Pay ("花呗"in Chinese) are gaining popularity in China as well. Ant Credit Pay served around 500m users as of June this year. Importantly, as Cui mentioned, not many emerging fintech apps are being used for transaction/ payments in China. "...have not seen much travel-related activities on other fintech apps so far," he added.
Another executive mentioned that financial instalment specialists, not essentially emerging fintech apps, have offered travel products to promote their own services for years. "It could be traditional banks or a card scheme," said the executive, who added that as consumer fintech apps emerge one can expect new initiatives related to travel.
Also, in case of Trip.com's operations in China, a source mentioned that their internal BNPL solution is the leader in the space although it partners with strategic technology partners. "As it appears, consumer credit solutions that is mostly geared towards international travel that at this moment are relatively slow," said the source.
The potential of fintech apps in China is already being evaluated, as they can play a role early in the booking funnel not just at the time of the check-out or payment.
"We're trying to work with a third-party financial service provider to offer financial service for our customers when they are purchasing our travel products. But the program is still in progress," Heinz Xu, GM – Sales and Loyalty Programme, BTG Hotels.
Shanghai-based fintech company Xinyongfei has been working in the travel sector, offering payment-related options including installment or flexible payments. The team is focused on how technology can make finance easier. Some of the airlines Xinyongfei is associated with are – China Eastern, Spring Airlines, Capital Airlines, Shandong Airlines, Juneyao Air, Sichuan Airlines etc. Xinyongfei is a strategic partner of JD Finance, and also operates a B2C platform, featuring content from its travel partners.
There are two reasons why fintech apps like BNPL specialists are being considered by travel companies:
1. Marketing touchpoint: Fintech apps are now being considered as an option by travel marketers, when they think of growth marketing or a hack to reach out to a consumer in an unusual way. This is because as fintech apps enable consumers to become smarter with their spending, paying bills etc., consumers show a stronger affinity. Also, ecosystems like WeChat have already a big say in the lives, owning the full circle of customer purchase points across various verticals.
So fintech apps and ecosystems have access to this customer data and this is what they are capitalizing on.
"Fintech apps will present the related products on the home page basing on the consumer's recent data. For example, when I login Alipay, there is a quick bottom redirecting me to Fliggy and they offer target-marketing services, namely push in-app promotional messages based on my user profile or recent transactions," observed Cui.
2. Pertinent payment option: "Nowadays, a lack of choice at checkout, poor customer transparency and mediocre customer service are simply not acceptable. In travel vertical, buying flight tickets for either international, last-minute or for the family, can be an expensive part of a travel trip, BNPL is to be able to spread the cost, and allow consumer pay with a monthly plan," said Cui. "Moreover, BNPL such as Afterpay makes hassle-free purchases through offering interest-free period, flexible repayment plan and immediate credit upon trackable records and better integration with online stores. These features are attractive to Millennials, who are a digital-savvy bunch, travel-devotees and unafraid of trying new things to make their life easier."
Products for consumers
Talking about emerging fintech apps that are being used by consumers in China, Shanghai-based Ramos said, "China culturally is not a country with very high penetration of consumer credit services, even the dominant players in the fintech and payment space (Alipay and WeChatPay) have been trying to offer services to their own consumers with limited success. The two additional relevant players in the space Du Xiaoman and JD Digits were launched from existing "Internet players" Baidu (a leading serach engine) and Jingdong (leading B2C e-commerce). Both of them operate independently of the Internet tech Giants that launched them, and have very different entry points based in the nature of their "founding company". Du Xiaoman, originally Baidu FSG (Financial Services Group), was partially sold to TPG and The Carlyle group, and Baidu lost control to bring more financial expertise to the company to really embrace the "AI+Finance" trend."
Shan Wang, Chief Commercial Officer, Hotelspro said that Alipay is most advanced among all the players to offer a one-stop finance solution. "The market certainly needs more competitors in the market to provide options and competitive rate on those services," she said. At the same time she acknowledged that entry of new players for a full-fledged finance management offering won't be a straightforward journey. "Smaller fintech companies would face challenges when it comes to adapting country banking system and central bank regulations," she said.
Cui said Ant Group and Tencent are providing diversified financial services for unmet needs. He shared that WeChat launched a virtual credit payment product called Fenfu (分付). Fenfu, which means "installment payment," allows users unable to get a credit card from a bank to spend money first and later pay it back with WeChat. There is no fee for using Fenfu, which is focused on offline consumption, he said. Cui also shared that Ant Credit Pay, along with many credit cards, normally have an interest-free period up to 50 days. Ant Credit Pay's users can choose Huabei Installment as their payment tool, or transfer their Huabei bill to installment.
Fintech + Travel collaboration
Singapore-based senior travel industry executive Ernst Hemmer pointed out fintech mobile apps are building strong alternatives to traditional banking.
"In a next phase of growth, the opportunity will be in building content, and alternative payment terms, driven by the need to grow customer bases. Content can include travel products, and promotions, that can be sourced from strategic partnerships with large travel providers, particularly OTAs. However, established OTAs will continue to capture growth on the basis of their own economies of scale, and lifetime value from loyal customers. Fintech apps will need to work with travel providers, and OTAs, to provide specific promotional content to trigger their customers to spend on travel within their app," said Hemmer. He added that sourcing travel products in volume involves a great deal of tech complexity and resources, that big travel OTAs have specialized in and built proprietary platforms on with large customer bases. "They (OTAs) essentially own the travel booking funnel as well as the resources to bring this to the next level," he added.
There are ways in which the travel sector can work with fintech apps. Travel companies can rally around a customer's circle of finance management and they can also collaborate with the likes of BNPL players to enter their respective ecosystems. And they can also offer a buy now pay later option to make travel more affordable and or even attract travel shoppers with delayed payment option, which can even take care of not paying too much money upfront in case there is a cancellation.