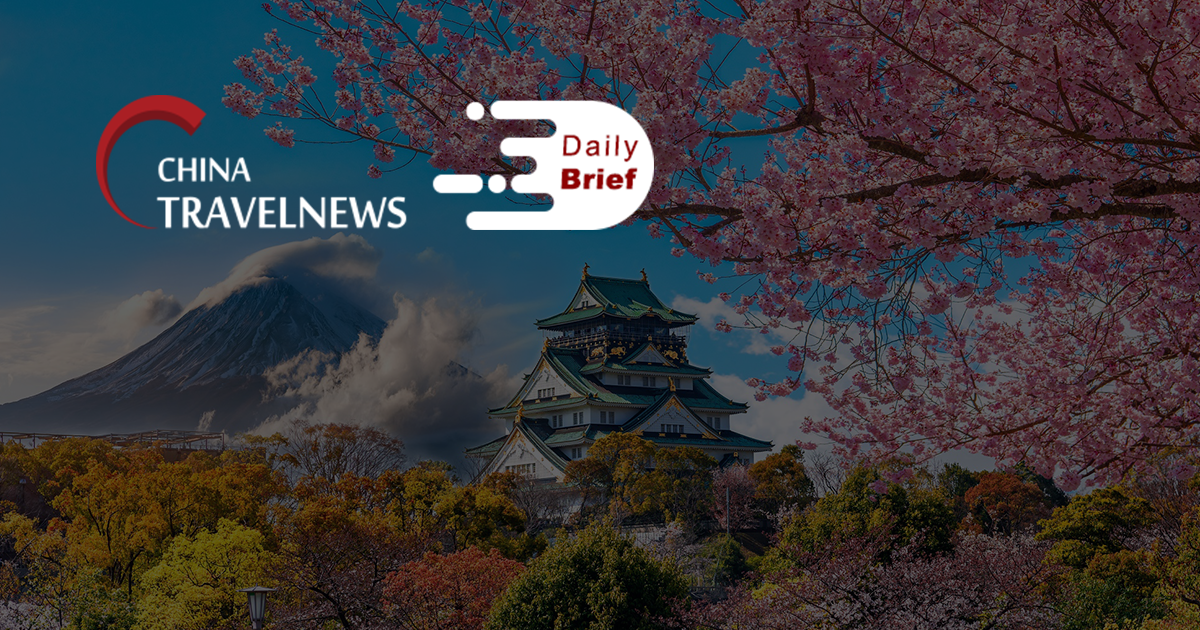 Singapore to drop quarantine for Chinese visitors from Nov 6
>> Singapore will lift border restrictions on visitors from mainland China from November 6, a further reminder that the nation where the coronavirus outbreak first began is firmly on the road to recovery as the pandemic rages elsewhere. Visitors will have to undergo a coronavirus polymerase chain reaction test upon arrival at Singapore's Changi Airport. If the result is negative, they will be allowed to enter Singapore without having to serve a stay-home notice.
Japan eases COVID-19 travel curbs for China
>> Japan has eased travel curbs for China, Australia, South Korea and other countries and regions, Foreign Minister Toshimitsu Motegi said on Friday (Oct 30), as Tokyo steps up efforts to revive its economy while preventing the spread of COVID-19.
Hong Kong Disneyland gets sixth managing director since opening
>> The revolving door at the top of Hong Kong Disneyland's management ranks has turned yet again, with the loss-making theme park announcing a new managing director on Friday. Michael Moriarty, from US toy giant Hasbro, will return to the theme park on December 27, succeeding Stephanie Young, who spent less than two years in the position, the company said in a statement.
Lagardère Travel Retail extends China network with eight stores
>> Lagardère Travel Retail has extended its mainland China network with the recent opening of eight beauty and fashion stores at Shanghai Hongqiao and Shenzhen airports. Several brands are entering China's travel retail market for the first time, which the retailer said reflected its "ambition to bring innovation and dynamism to airport retail in China". The openings build on the recovery of domestic air traffic in China.
Trip.com Group's live-stream marathon generates USD 56 million in GMV
>> Trip.com Group's live-stream marathon and BOSS Live show on October 28 generated a cumulative transaction volume of more than USD 56 million and attracted a total audience of over 19.4 million viewers. As of 28 October, Trip.com Group live-stream programming, including BOSS Live and regional live-streams, has created a total of around USD 360 million in GMV, with a total audience of more than 150 million global viewers.
Alibaba-backed Hellobike aims to take on Didi Chuxing in ride-hailing
>> Hellobike, one of China's biggest bike-sharing platforms, is entering the country's ride-hailing market aiming to take on Didi Chuxing. "Since Hellobike has already cemented its dominance in the two-wheel travel field, our new ride-hailing business will help us stage a new 'comeback' story in the four-wheel travel field," the Shanghai-based company said in a press release.
Boeing's China aviation business in spotlight after Beijing sanctions on its defence unit
>> Aerospace giant Boeing is under the spotlight in China, the world's fastest growing aviation market, after Beijing said it would sanction the Chicago-based firm's defence subsidiary over arms sales to Taiwan.
China's new high-speed train to bolster cross-border travel
>> China has developed a new type of high-speed train that can run on different rail systems to facilitate cross-border travel. With a maximum speed of 400 km per hour, the train has been designed to convert its rail mode in just a few minutes while running on international routes. This significant development is expected to improve the border-crossing experience and cut the cost of international travel.